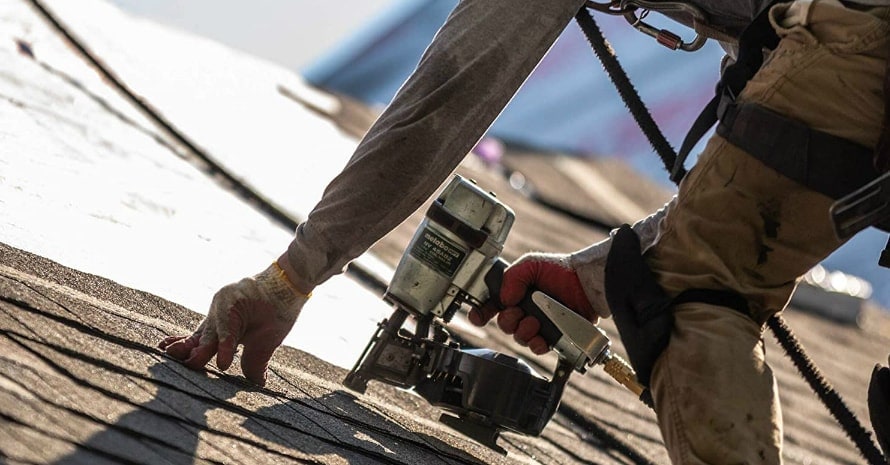 If El Condor Pasa was written today, it might contain "I'd rather be a nail gun than a nail". This tool is way more complicated than a simple hammer, but it doesn't take much time to learn how to use a nail gun. It takes much more, though, to master it, but the physical effort and the time it saves make this device a worthy tool.
How to Use a Nail Gun?
Nail guns are incredibly useful tools that can make your life a whole lot easier, but only if you are using a nail gun properly!
1. Always read the manufacturer's instructions before using your nail gun tools.
2. Make sure that the area you are working in is well-ventilated.
3. Wear protective gear when using the nail gun.
4. Use the correct nails for the job at hand.
5. Be careful not to fire too many nails into one spot.

There are different names for this device or its specific versions. It can be called a roofing gun, a floor nail gun, and so on. Usually, these mean some modification of it adjusted for a certain type of work.
Say, a roofing nailer is meant to attach insulation boards or tar paper to the roof without leaving a hole for water to leak, so nails shot with these don't tear through. These are also very fast. A floor nail gun, on the contrary, has to provide comfort. You don't have to crawl the floor or bend down to use it due to its elongated shape. But a generic power nailer is the most used type.
How to Use a Nail Gun Efficiently?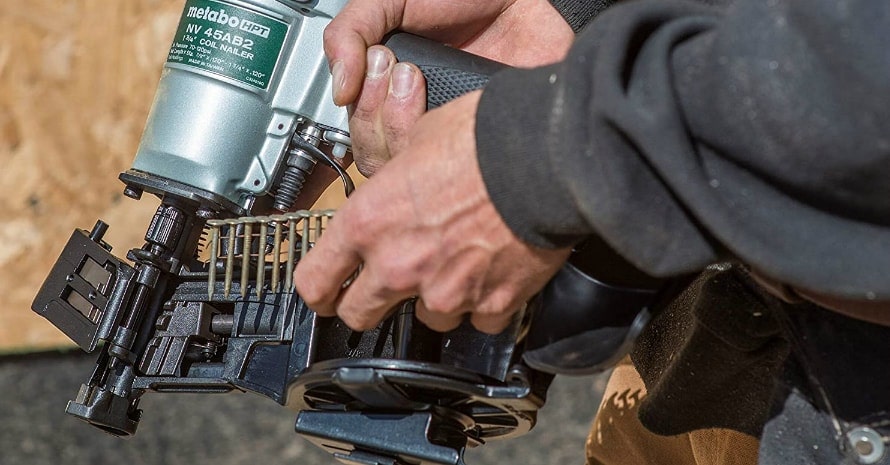 Though it seems obvious that a thing with such a name is meant for sticking objects together with nails it shoots, there are still some nail gun tips along with the basic instruction.
How do nail guns work?
The most popular power nailer types are pneumatic, powder-activated (like regular guns), and electric. All of them, though, use the same effect: they use the power to drive the nail into the material. They do it so powerfully that it may be dangerous for both the operator and the environment. So read the manual, plus memorize the following.
If you own one, you probably have noticed that it comes with a detailed guide developed by the manufacturer. It concerns the tool you have and answers most questions about it. Give it the time it deserves. And here are some general recommendations.
Step 1: Load it right
It doesn't refer only to nails: if you use a pneumatic one, you also need compressed air to use it. Electric ones require a battery unless they're corded. There are also butane ones. Whatever type you use: first you load nails, and then connect the power source, not vice versa.
Step 2: Set your firing method
It's great if you feel experienced enough to use the bump method. If you select it, it's enough to hit the surface with the barrel to shoot a nail. But if you haven't grown that pro, you better opt for the sequential method that requires you first unlock the device by depressing the safety piece on the nose and then pull the trigger to shoot. This method is proved to be a little slower, but better late than hurry.
Step 3: Practice nailing
It's better to spend more money on extra nails than on surgery. Give it some time before you get to real work, especially if you plan to work on a roof or other risky spot.
Step 4: Take the right pose to shoot
Hold the device in your dominant hand. Extend your arm and pull the trigger firmly (if you have selected the sequential method). Aim right; if you have selected the sequential method, you will have enough time for that. This is just safer than keeping the device close to your body.
No dual wield
If you use multiple nail guns during your work, you better not alternate them. Finish as much work with one of them and then switch to another. Don't let your muscle memory mislead you.
Nail gun safety tips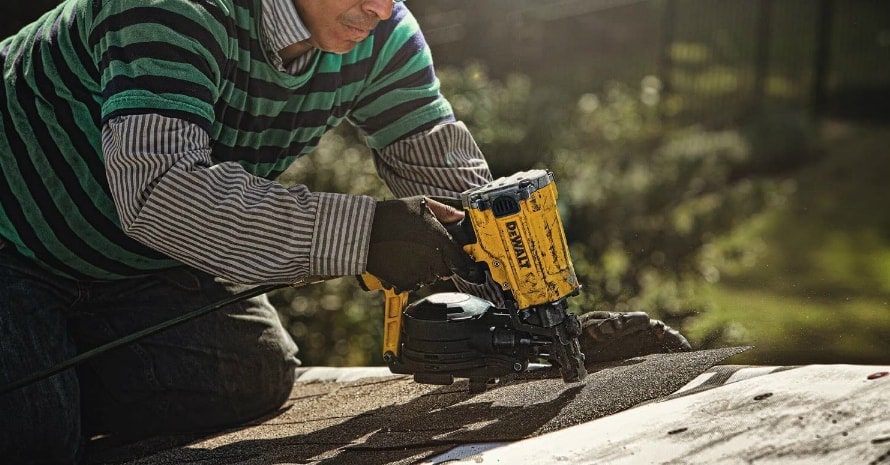 While using a nail gun, be careful. Being the quickest nail shooter in the West is not worth the risk it brings. The issues are so numerous that even NIOSH and OSHA have issued a guide for construction contractors. Here are the essentials from it:
Learn more about the type of trigger used in your device. Nail gun shooting manner depends on this heavily.
Give your training the time it deserves. Don't be afraid to ask questions, say, how to hold a gun properly, or how to load it.
Before loading the device, disconnect the power source, whatever it is – a battery, a power cord, an air hose, or gas cartridge.
Use protective equipment, like goggles, earmuffs, and hard hats. Gloves can also be useful, but don't overrate them: they will make your work less comfortable, and protection may be neglectable if your hand gets in the way.
Use the nailer with your dominant hand only. This will help you to control it better. The other hand should remain away from the fireline.
If you use the full sequential trigger, press it against the surface firmly. Then make a shot and proceed to the next spot.
If you use a contact or bump mode, you better train to nail it straight.
More nail gun safety tips can be found in the instruction for your device. The manufacturer will emphasize the risks possible when using this particular device and provide more exact instructions on avoiding these risks.
Nail It!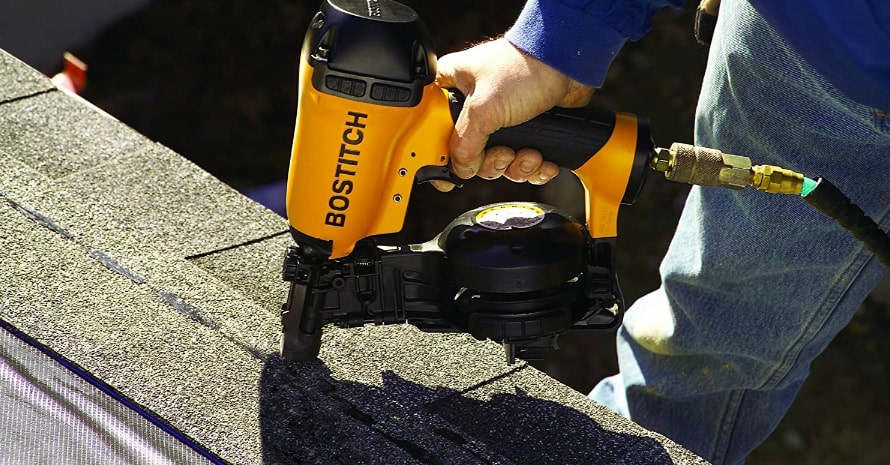 The tool you are holding is a powerful one that saves a lot of time when you have a lot of nailing to do. If you need one for your household, you better purchase the most generic one by a famous vendor, like Bostitch, Dewalt, Hitachi, or Makita. Cordless ones are also better than corded for generic use. For a professional, though, one versatile type will not be enough: you'll need specialized models for various purposes.
Have you ever used a nail gun? Are you satisfied with its performance? Have you managed to avoid any damage to yourself and others? What model would you recommend for generic use? Share your opinion in comments, and it will be hard to overrate.