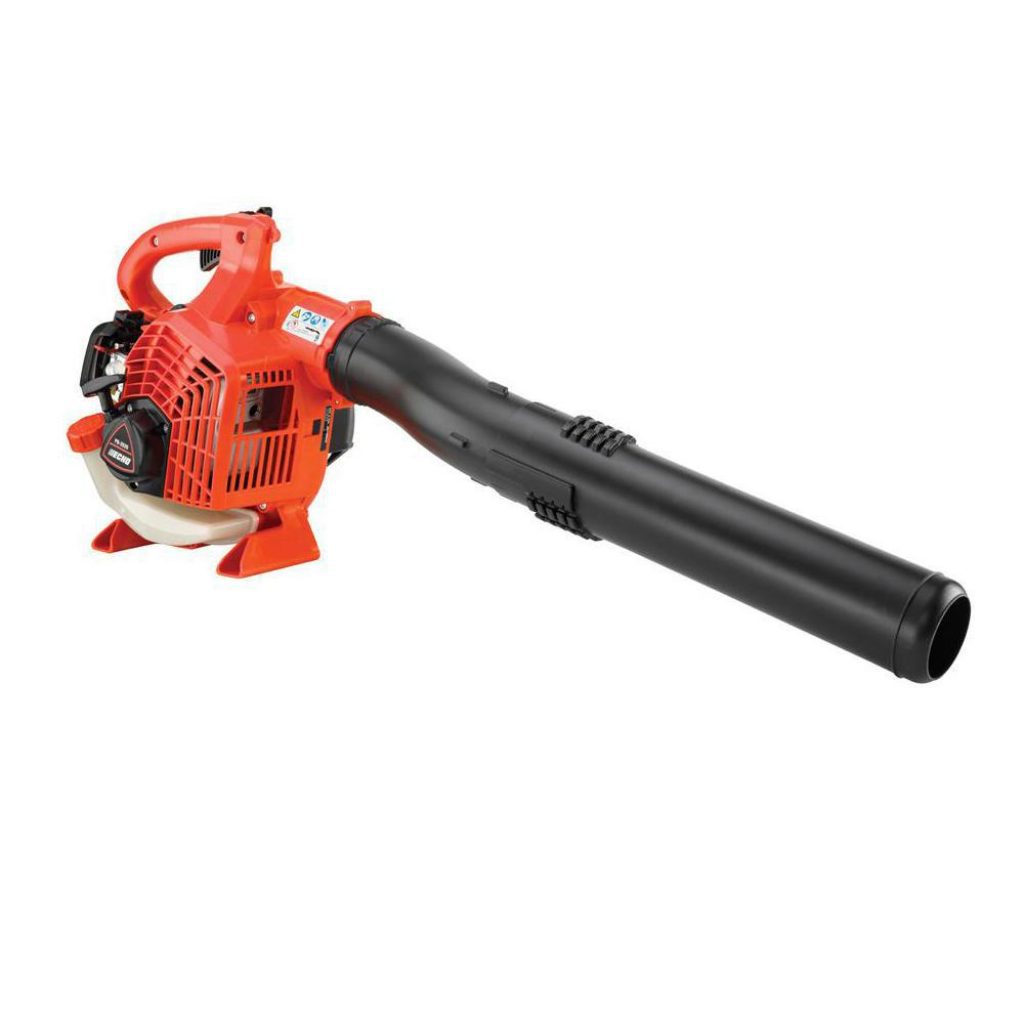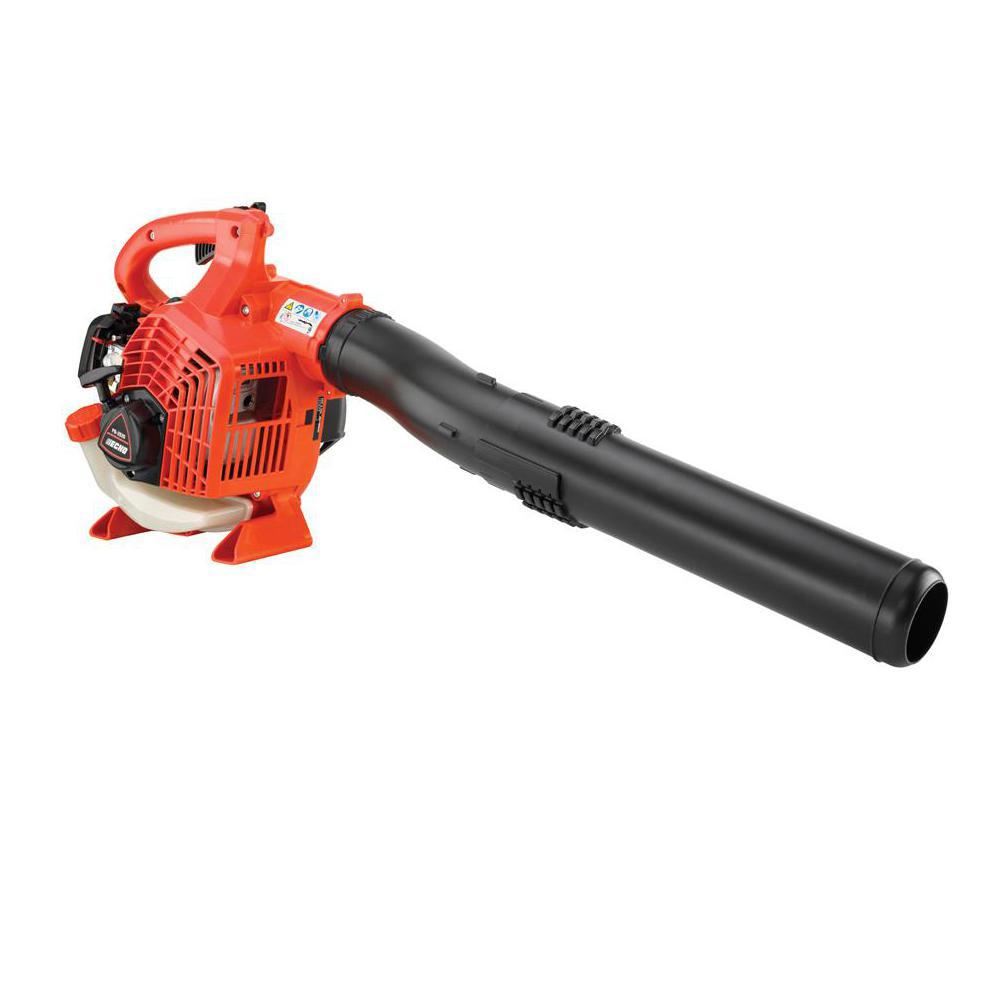 The ECHO PB-250LN professional-grade, a handheld gas blower is a lightweight design with a special curved tube that reduces arm fatigue. Variable speeds allow you to choose the ideal setting for your project. It's low Db(A) output rating makes it ideal for noise-sensitive environments.
5-year consumer warranty and 2-year commercial warranty
25.4cc professional-grade 2-stroke engine provides powerful performance
391 CFM and 165 MPH performance
The output rating of 65 dB(A) qualifies this blower as low noise for sensitive environments
Pro-Fire electronic ignition lets you quickly start the blower
Variable speeds allow you to choose the ideal setting for your project
Positive locking latch and pipe connection system provides additional safety by keeping the tube securely connected
Anti-vibration technology offers comfortable use
Specifications:
Dimensions
| | | | |
| --- | --- | --- | --- |
| Assembled Depth (in.) | 12.13 in | Product Depth (in.) | 12.13 |
| Assembled Height (in.) | 15.25 in | Product Height (in.) | 15.25 |
| Assembled Width (in.) | 17.63 in | Product Width (in.) | 17.63 |
Details
| | | | |
| --- | --- | --- | --- |
| Antivibration | Yes | Maximum Air Volume (CFM) | 391 |
| Assembly Required | Yes | A maximum airspeed (mph) | 165 |
| Blower Type | Handheld Blower | Noise rating (dB) | 65 |
| CA (CARB) Compliant | CARB Compliant | Power Type | Gas |
| Commercial | Yes | Product Weight (lb.) | 9.5 lb |
| Engine Cycles | 2 Cycle | Reconditioned | No |
| Engine Displacement (cc) | 25.4 | Refurbished | No |
| Engine Type | 2 Cycle | Returnable | 14-Day |
| Engine Type | 2-Stroke | Start Type | Recoil Start |
| Features | Adjustable Speed, Anti-vibration, Translucent Fuel Tank | Translucent fuel tank | Yes |
| Fuel tank capacity (oz.) | 16.9 | Variable speeds | Yes |
| Interchangeable nozzle connections | No | | |
Warranty / Certifications
| | | | |
| --- | --- | --- | --- |
| Certifications and Listings | CARB Compliant,EPA Approved | Manufacturer Warranty | 5-Year Consumer/2-Year Commercial |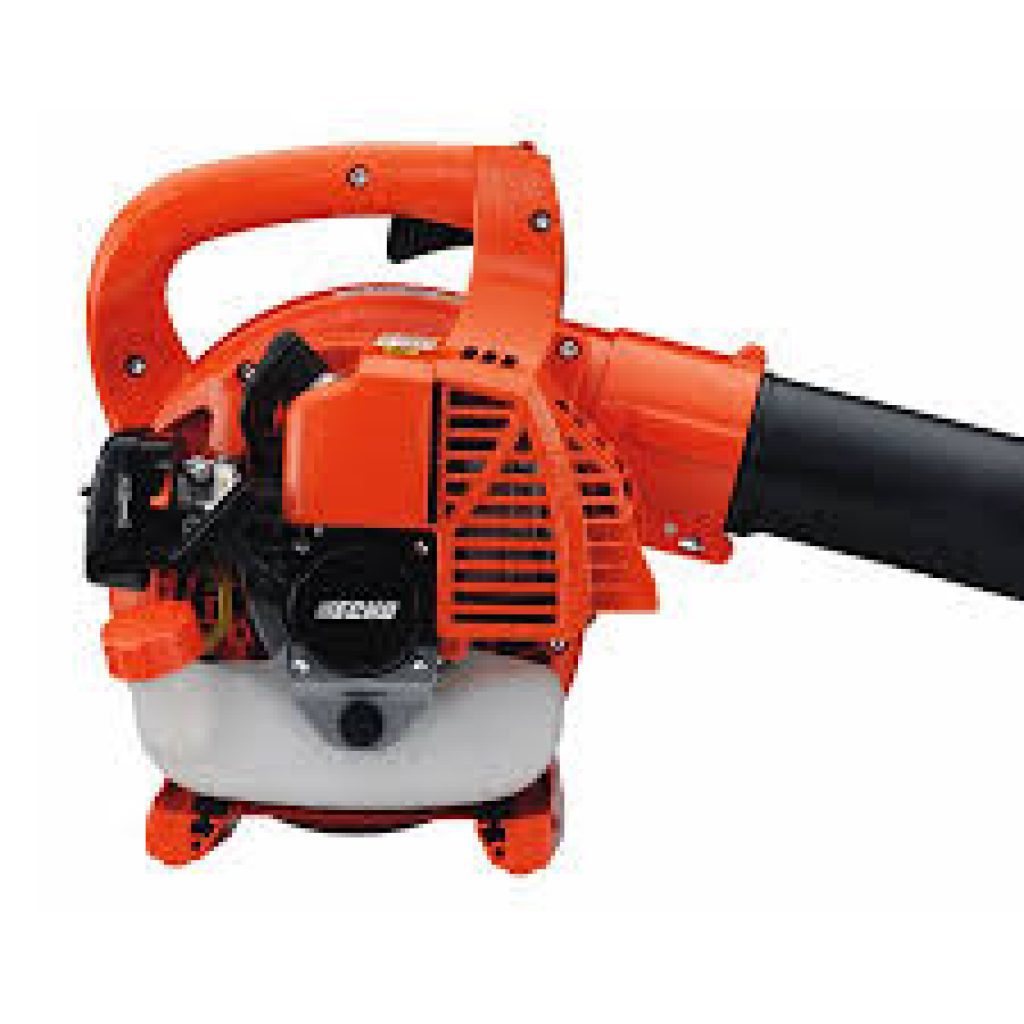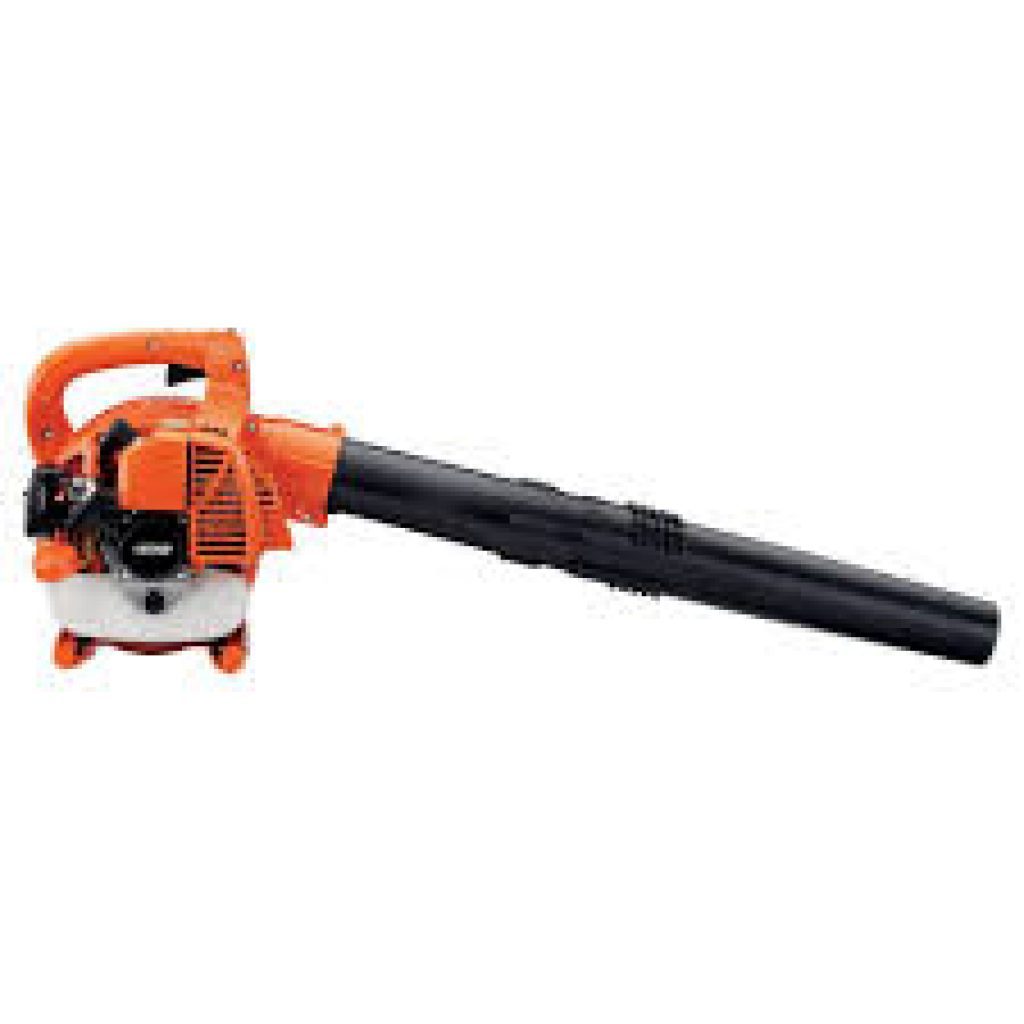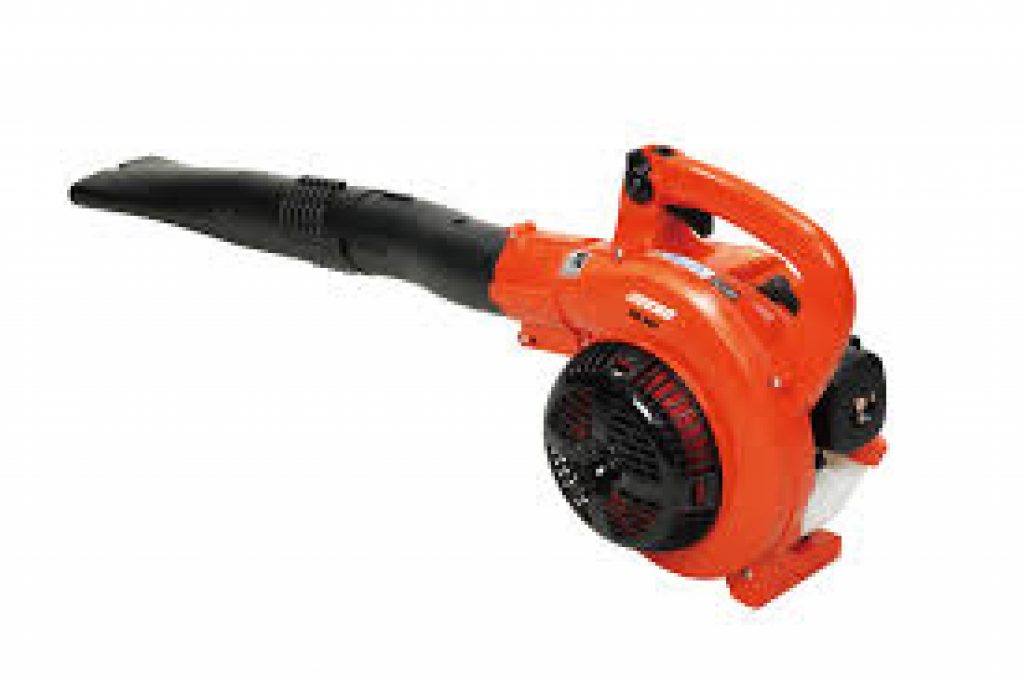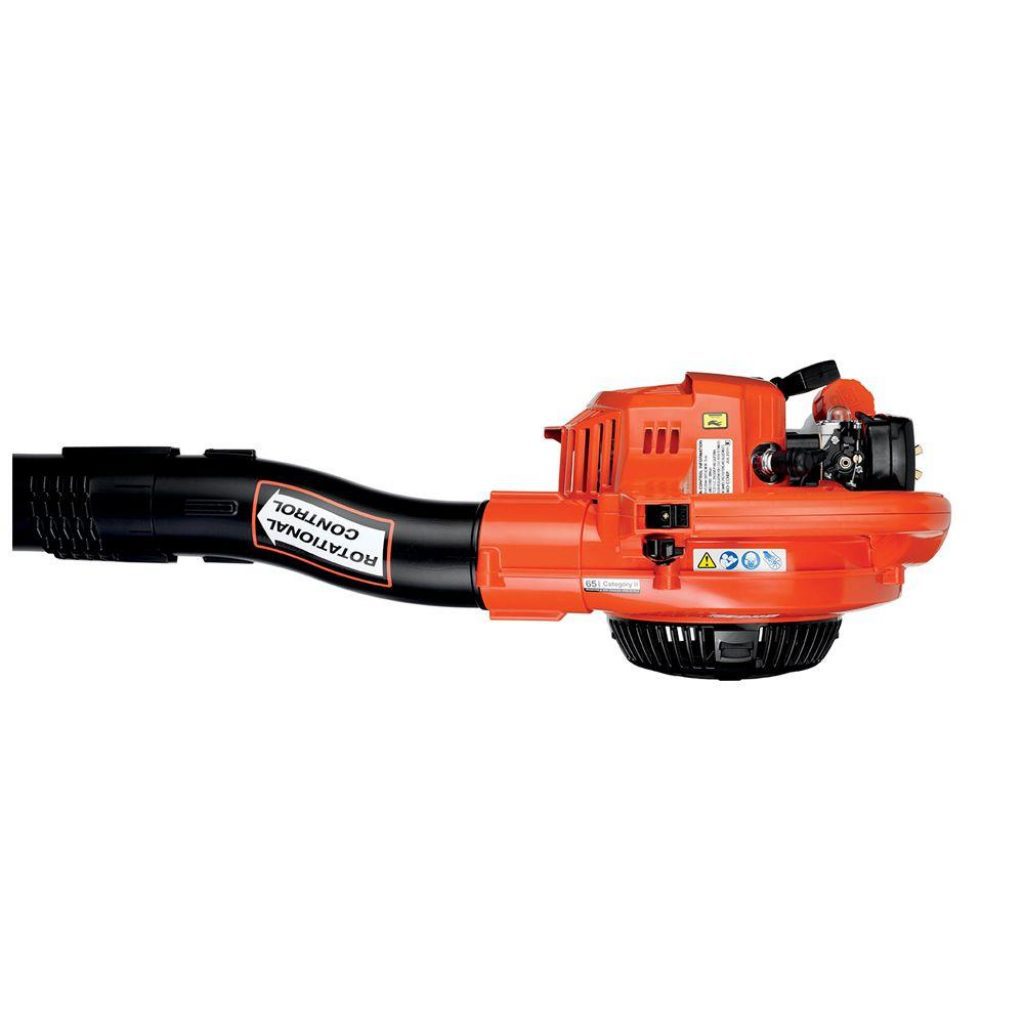 This Echo replaced a 10-year-old Echo blower that was never a problem until it just stopped working one day. It needed a new ignition coil and by the time I paid for labor and the part, I was $25 away from buying a new unit so that is what I did.
This new unit does not seem to have as much "blowing force" as the old unit although they are rated exactly the same (165mph). It also seems to want to "warm-up" for a few minutes before blowing at top speed. So I now start the unit and let it idle for 3-4 minutes before I start blowing.
I use it on a 1-acre property and it does just fine although a little more blowing power would speed things along. I am not interested in carrying the backpack around since sometimes all I need to do is blow a small area and this is perfect for that need.
MFSrTennis
I have owned Echo products since 1992, never had a problem. I ordered one of these blowers online from Home Depot. When it arrived I unpacked it, filled it with fresh fuel using Echo 2 cycle mix, and this thing would not start. Tried starting it for three days until I finally gave up. Took it back to Home Depot and exchanged it for another. Filled it with fuel, pulled the cord about six times, it sputtered briefly and that was it. No amount of pulling would get this thing going. Took it back to Home Depot and got another brand. Filled it with the same fuel, three pulls and it started right up. Really disappointed in the Echo. Like everything else it's made in China, so what can you expect. 
47479
Ok, I want to go ahead and point this out. I ain't some random guy being paid to give a decent review, cuz quite honestly I hate those people and that's why I don't trust most reviews myself. But, you can trust me with this review, cuz I'm giving an honest opinion. I bought this leaf blower back in June because the Craftsman we owned started failing, and I even replaced the carburetor, fuel filter, lines, etc., but unfortunately that did no good. (hint: don't buy cheap aftermarket crap from China, no matter how good the deal is.) Anyway, I gave up on that blower and bought this Echo, which was $165 when I bought it, but I see now it's $150. And of course, I forgot to use my military discount. Lol. So I'll start with some pros and cons; It's an excellent blower overall and I like the quality and how fast it starts, and I'm hoping it'll outlast the Craftsman which only made 5 years. Some things I don't care for are the starter which doesn't have an easy-pull system meaning you have to give a good yank just like on older equipment. This can be annoying sometimes because sometimes you end up tipping the blower over and it can be frustrating, so you have to step on the unit to keep it down, at least that's what I did. But if you buy the separate side handle online, you can use that to keep it down. That's my other complaint; The other model I believe was the ES-250 which came WITH the handle and was the same design as this PB-250, except it was rated at a slower speed. If you can get the handle, do it, you won't regret it when you are blowing in tight spaces. I ordered mine off of JacksSmallEngines for $10.
Another thing I don't like is the blowing speed, and that is probably the main thing overall because the Craftsman I owned was rated at 215mph, so switching to 165mph felt like a total loss, but I knew it was going to be that way cuz this was the fastest one that Echo sold, at least at HomeDepot. It does the job, I'm just spoiled. As for the engine, this blower is kinda slow after you start it and takes about 2-3 minutes of warming up before you get full power, but it's good once it's warm. It also needs to be broken in when you initially start it up out of the box because the first time use will require seating the piston into the cylinder, so it may seem kinda slow for its first 30-60 minutes of run time.
Other than that, I think this blower is quite a nice, pretty good price coming from Echo, especially if you can get a discount. The warranty seems fair with the 5-year consumer warranty and 2-year commercial warranty. Now it's just a matter of time and seeing how long this sucker will last, cuz if it lasts over 5 years, it's good in my book. Anyways I hope this helps anyone looking for an honest review of this PB-250LN.
carburetor1963