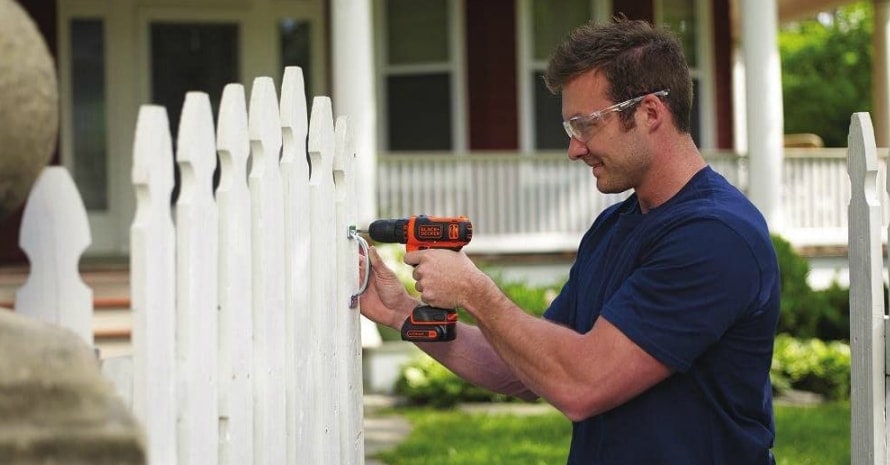 A screwdriver is a versatile tool you can try as your first power tool. However, a proper impact driver makes a lot of work more accessible. The best 12V impact driver perfectly suits constructing decking, screwing on plywood, placing tile backing, or any other action demanding twisting long screws or bolts into different materials, including wood. Here I have nine best items you can find on the market. It will help you to choose a driver for your purpose and budget. If you scroll deeper, you also can get more helpful information about the 12-volt impact driver.
What Is an Impact Driver
The impact driver is a high torque tool. It allows you to tighten bolts and nuts of different diameters quickly and reliably and unscrew hardware, including rusted ones. This tool is lighter and smaller than a screwdriver. It also gets the job done faster.
The impact-rotary mechanism is implemented in electric impact wrenches, which converts rotary motion into shock impulses. High energy pulses are transmitted to the square to which the socket is attached. The switch sets the direction of the rotary movement, so you can either tighten or unscrew the nuts. This tool's design is generally quite simple: the motor, gearbox, shock-rotary mechanism, spindle, and control circuits are hidden in a housing with a main and often additional handles.
Top 9 Models of 12V Impact Driver Reviews
An impact driver can be useful for your household chores and professional activities, such as mechanics, locksmiths, and others. It is quite handy, usually compact, and will not take up much space in your home. It can help where a regular wrench fails. Here I have the nine best products you can find on the market. I have also collected the most durable and functional items that can help you not only with your household duties but with more serious work.
1. DEWALT XTREME 12V MAX Impact Driver Kit — Best 12 volt Impact Driver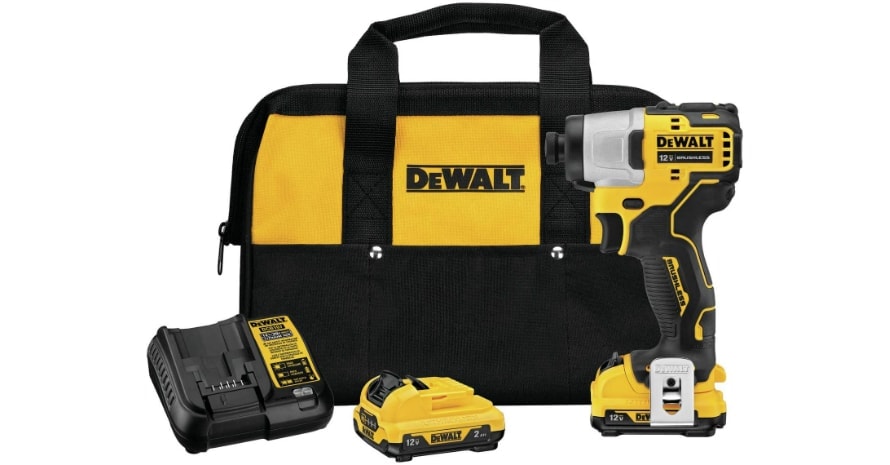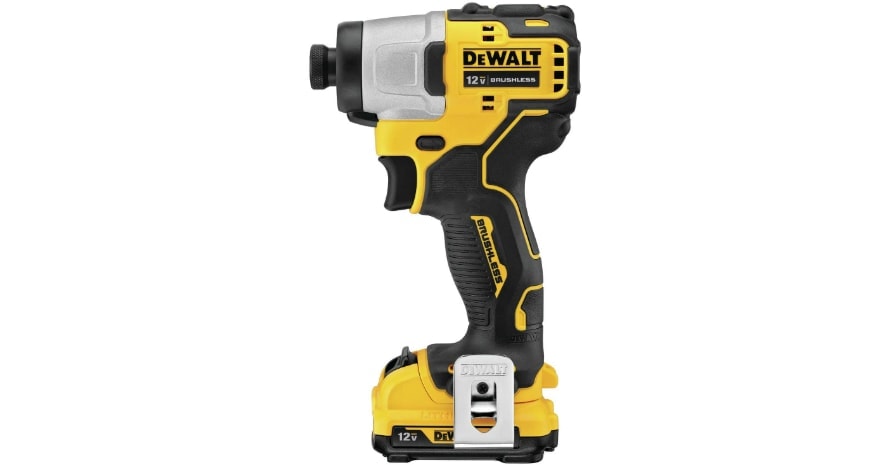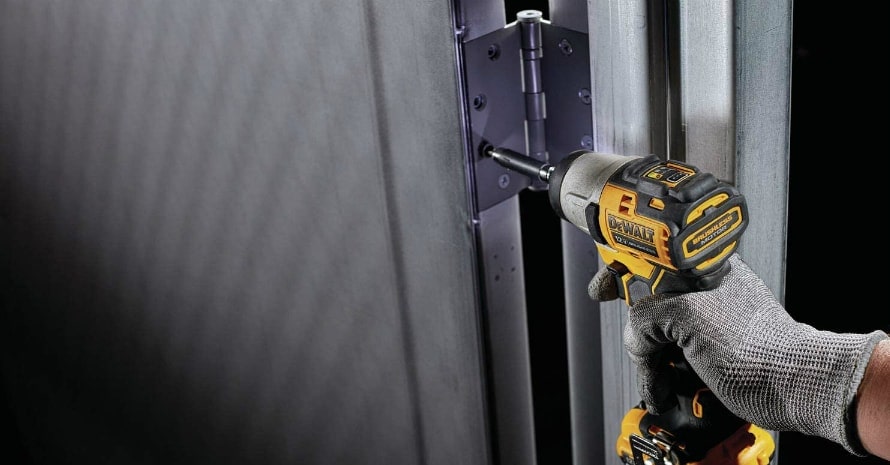 The DEWALT DCF801F2 is an affordable tool that proves you don't have to pick the most expensive driver. It has many useful features that make it an excellent household helper. The instrument is lightweight and has a rubber gasket for ease of use and control.
The indicator light will not show you when the device is charged but will warn you about the discharge. It's quite convenient as you can understand when you have to stop and have a pause. So if the indicator is blinking, it's time to charge the instrument. The brushless motor is powerful enough. The device offers you several options for torque settings. It can deliver up to 1450 lb-in. torque. Variable speed and reverse options are also available. In addition to delivering good torque, the motor also spins the bits up to 2850 rpm no-load and 3400 IPM. It allows quick bursts of movement and fastening. The device operates on DEWALT 12V MAX lithium-ion batteries.
It also features 3 LEDs for superior visibility. The design of the device and its functions are aimed at making your work as comfortable as possible. It is a safe tool of small size and optimal weight so that the hand does not get tired. So I have chosen this device as my top pick, as it is the perfect combination of ergonomic design, stability, durability, and an attractive price.

---
PROS:
Affordable price;
Ergonomic design;
Lightweight;
Powerful.
CONS:
Can get warm during a full load of work.
---
2. Milwaukee M12 — Best Compact Cordless Impact Driver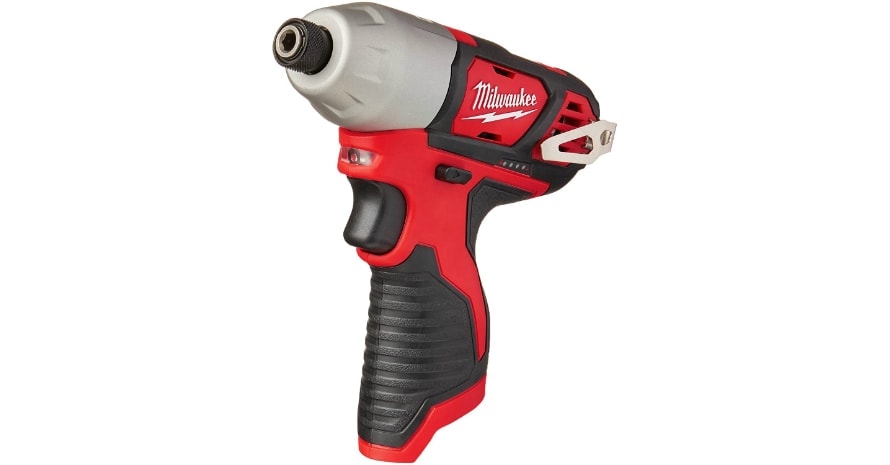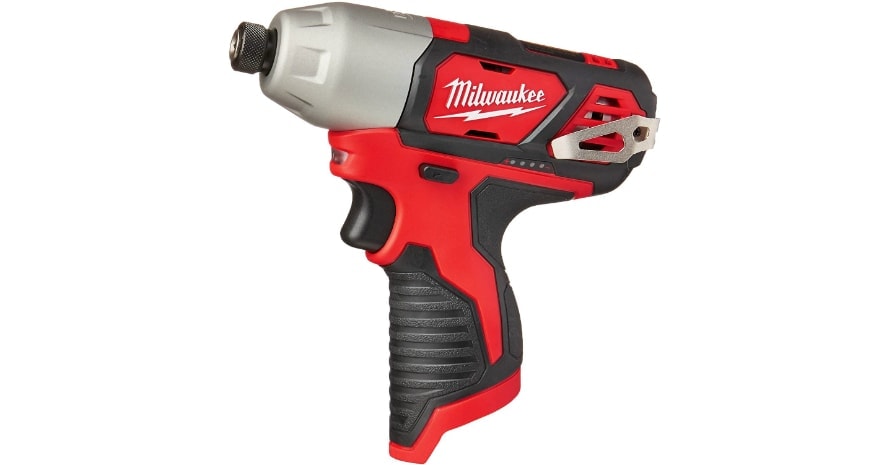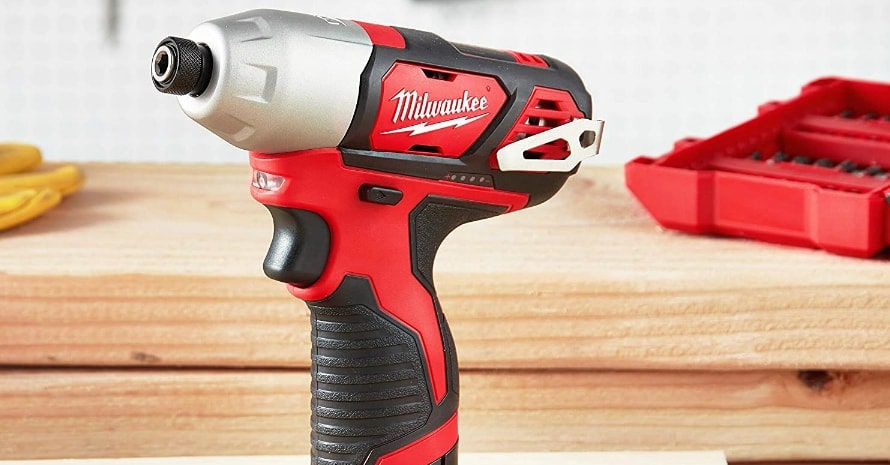 This impact driver also runs on lithium-ion rechargeable batteries manufactured by the Milwaukee brand. The maximum torque is 1000 lb-in, and the top speed is 3300 inches per minute and 2500 rpm. This device with high power can help you cope with work of any complexity. The device also has a small size, convenient design, and is lightweight, contributing to comfortable work.
There is also a battery level indicator and LED indicator. One of the main advantages of this model is its super comfortable grip. Due to this feature, the hand does not shrink at all, even with prolonged work. Plus, you have complete control over the tool. A built-in LED illumination is very convenient when working on dark surfaces. It also helps you to understand when the battery has to be charged.
With this tool, you can perform any daily household chores. You can make repairs, assemble various structures, and do simple joinery with the power of Milwaukee. Since this driver works with batteries from the same manufacturer, you can use it with other Milwaukee products.
The device is made of high-quality wear-resistant materials. It is designed so that you can perform any work and not worry about performance and safety. However, the manufacturer provides buyers of this 12 volt driver with a five-year warranty.

No products found.
---
PROS:
Convenient design;
Excellent for household;
LED light.
---
3. BLACK+DECKER 12V MAX — Best Budget 12V Cordless Impact Driver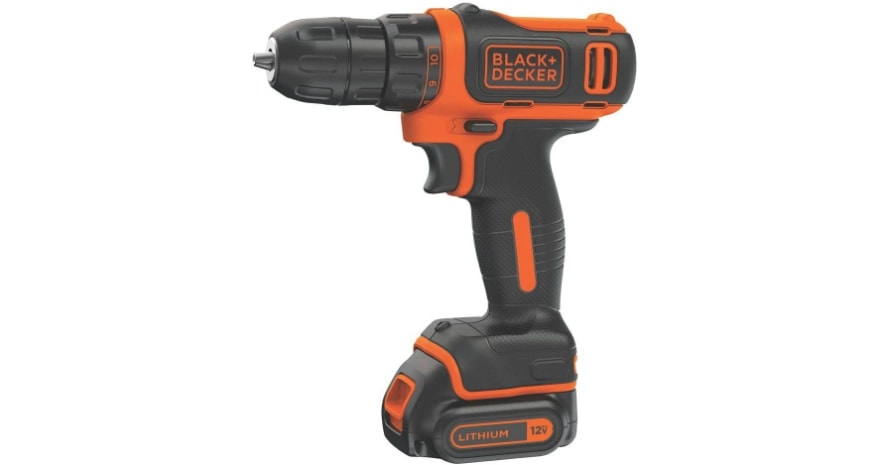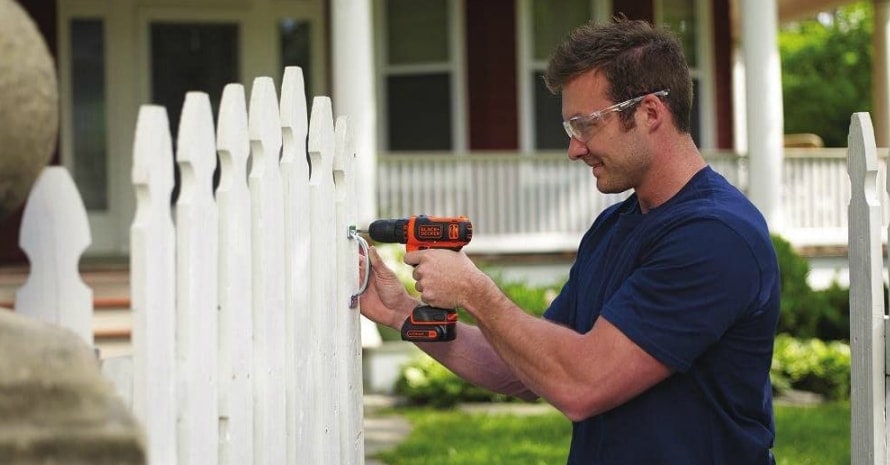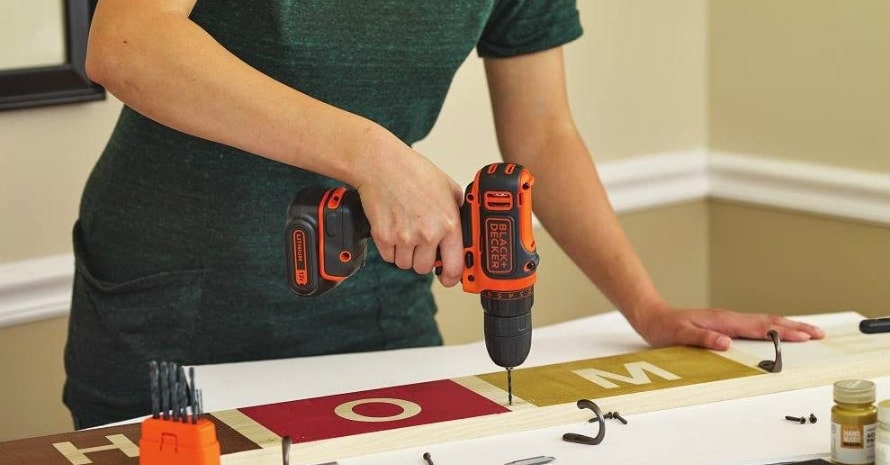 Black & Decker 12V Max is different from the models shown above. The brand has taken a different approach to integrating a battery into the tool's handle. This drill is made in such a way that it can stand on its own and present you with excellent balance and stability. This model has everything that I would like to find in a similar tool.
There is a built-in LED light as well as a variable speed trigger. The handle is equipped with rubber pads and anti-slip technology. In addition to this good impact drill, the manufacturer also added a metal gearbox and 3/8″ chuck to the kit. You also get a charger, a battery, and a double-sided drive bit. It is a small device that can be easily stored and operated.
The forward/reverse switch is located in a typical driver location. The maximum speed of the device is 650 rpm. You can control it with a special trigger. The drill can be adjusted separately. There is also a clutch ring with 11 different positions.
100 lb-in of torque suits everyday tasks. The battery holds a charge for a long time. You can charge the 12v impact drivers once, and even if you forget about it for a while, it will still be in working order. The level of productivity is also high. It means you can carry out any household chores without worrying about the tool's safety and condition.

---
PROS:
Affordable price;
Anti-slip handle;
High level of productivity.
CONS:
Not intended for hard jobs.
---
4. Makita 12V Max — Premium-Quality 12V Impact Driver Kit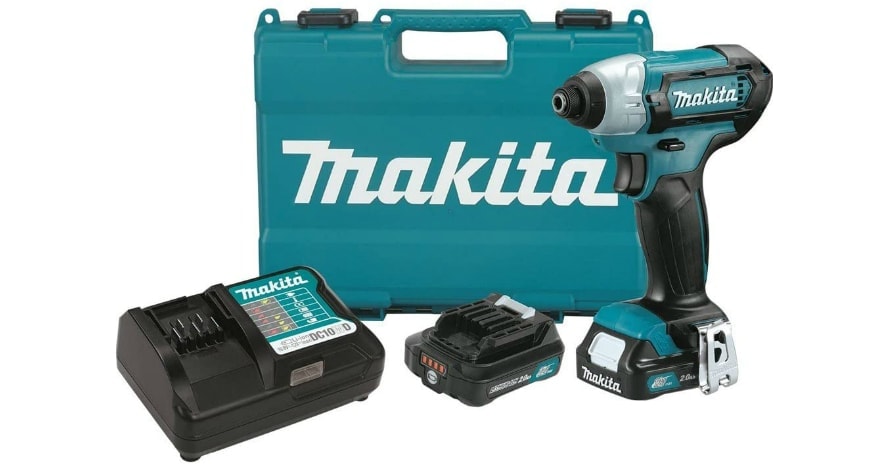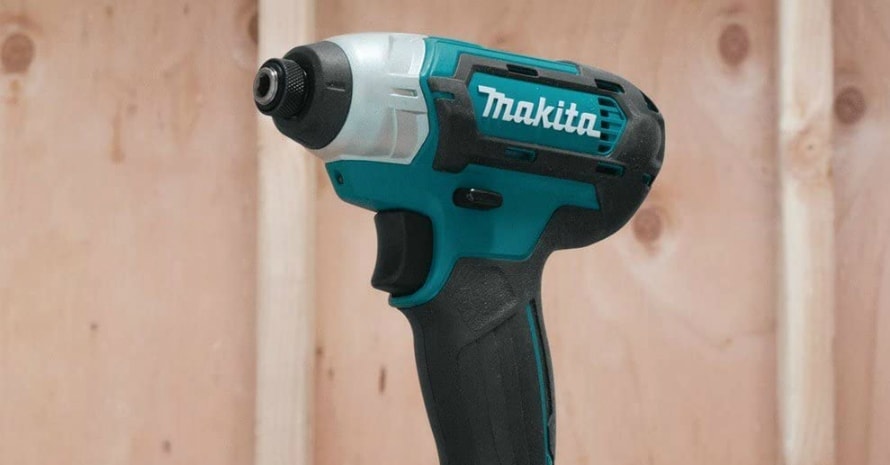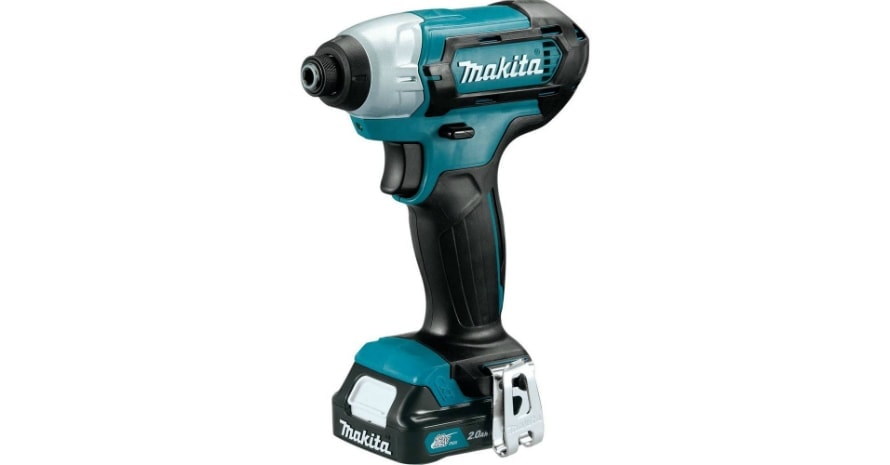 The tool can be used to work with various materials. It has a speed of up to 3,500 IPM, convenient enough for comfortable and fast work. The device lies well in hand, has a rubberized handle, and a protective metal cap on the cartridge. This driver has rubberized inserts at the ends of the lower base of the handle in the battery connection area, on the side opposite to the cartridge. Rubber elements are designed to protect the screwdriver structure from impact in case of accidental fall from a height.
There is electronic rotation speed control. The speed depends on how hard you press the power button. A mechanical switch controls the maximum speed. The retractable lithium-ion battery is specially designed. It helps the device stand on its own, which is very convenient for the user during operation. The LED indicator will tell you when it is time to charge the battery. Furthermore, the kit includes two lithium-ion batteries, and you don't have to spend additional money to make your driver work.

---
PROS:
Ergonomic design;
LED indicator;
Lightweight.
---
5. Bosch 12V 2-Tool Combo Kit — Best Compact Impact Drivers Kit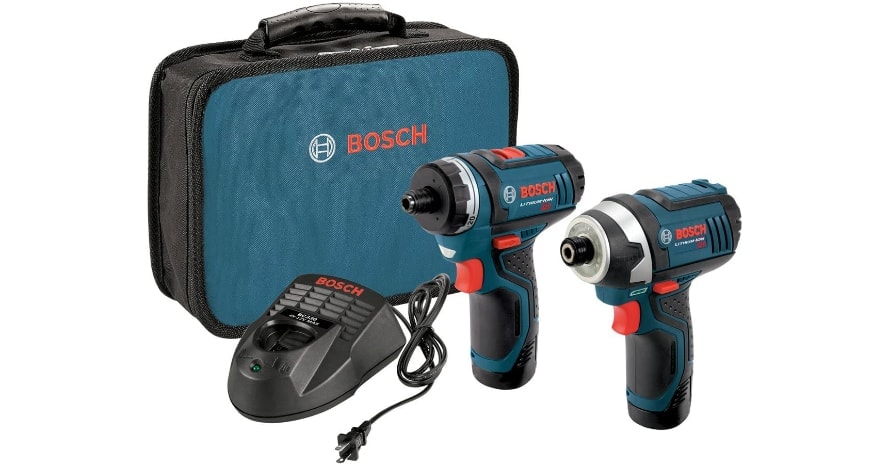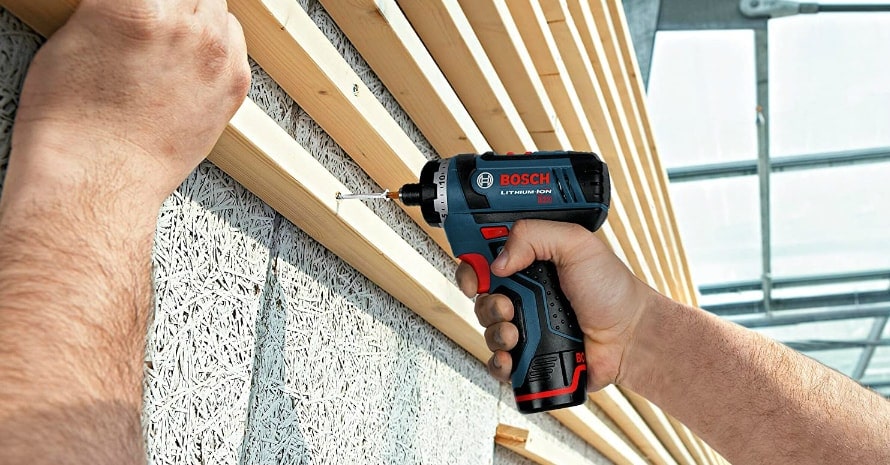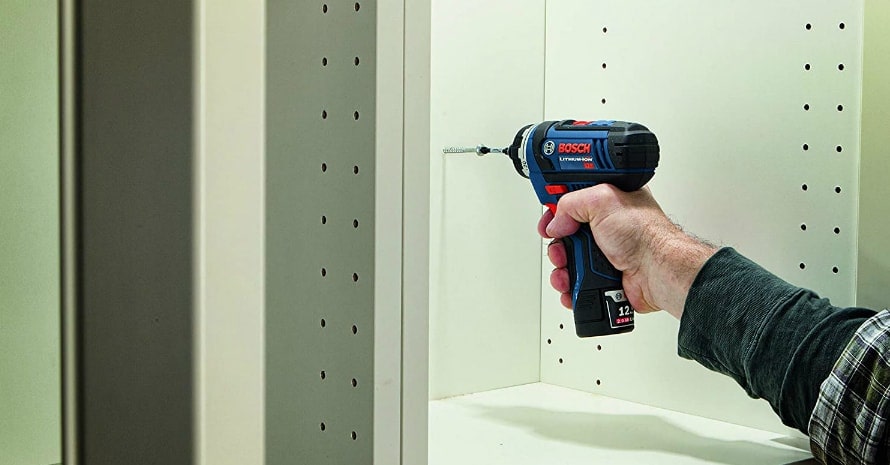 The body of these devices is made of durable material and has an anti-slip pad. The tool's size is relatively compact, and you can comfortably hold it in your hand because it weighs a little. As for the pocket driver, it weighs just 1.8 pounds. The instruments are also equipped with several LED lights. It is an excellent feature if you work in low lighting or dark surfaces. The Bosch combo kit includes two 12V tools. The kit contains several items: a rechargeable lithium-ion impact driver and a pocket-sized wireless driver. You can use both things at the same time, as the set includes two batteries. Charging gives 30 minutes of trouble-free operation.
The performance and speed of the tool are impressive. The maximum speed is 2600 rpm, and the number of hammer blows per minute develops up to 3100 blows per minute. The instrument also has a battery indicator. So you can keep track of your battery level without any problems. Charging is fast enough, so if you have a lot of work ahead of you, you can pause and recharge the instrument.
The ergonomic design contributes to both easy handling and storage. The whole set does not take up much space in your home. Plus, it comes in a small carrying case to keep everything in its place.

---
PROS:
Two drivers for different kind of jobs;
Durability;
Ergonomic design.
---
6. Ridgid 12V — Most Lightweight Impact Driver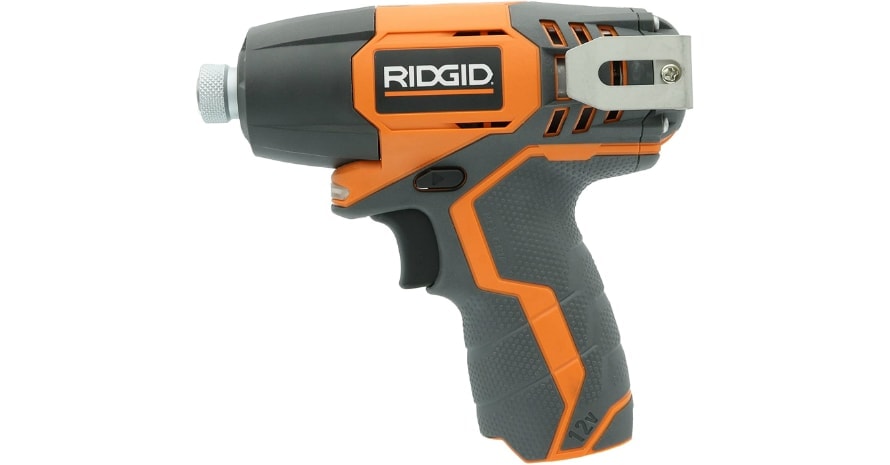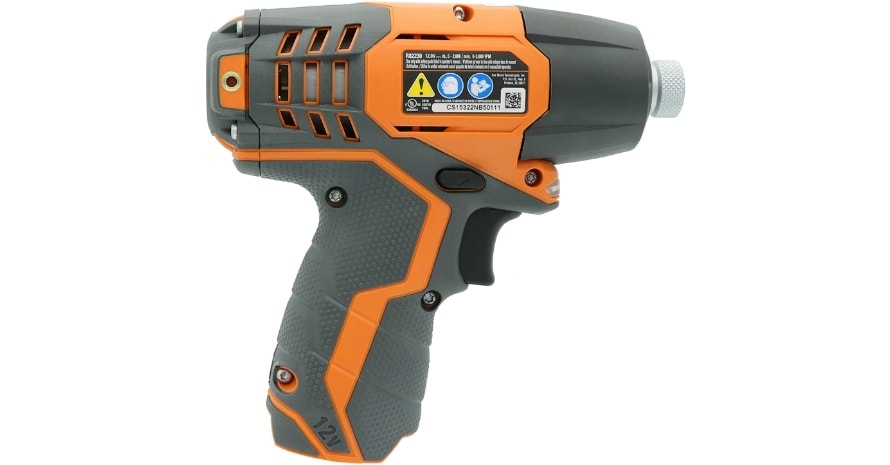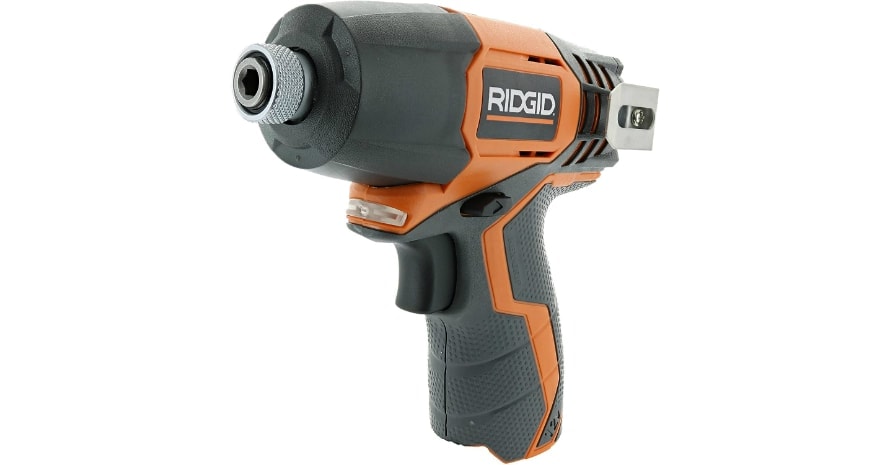 This R82230N model is handy for hitting hard on fasteners. There are three different speed modes here. The torque is up to 2000 inches/lb. The powerful motor helps you work with any material. You can load the bits quickly as the tool has a simple built-in loading system. For more accurate operation, the device is equipped with a LED lighting system. It will help you avoid straining your vision.
The tool weighs about 1,9 pounds. It is lightweight for such a device, which means your work will be comfortable. It is an excellent investment in your toolbox with which you can do housework of any complexity. The R82230N instrument also runs on lithium-ion batteries. When the battery is low, the indicator light will inform you about it. This impact driver also has a user-friendly design. The handle does not slip into your hands, and you can control it even at high speed.
I love that it is simple, easy to use, and powerful enough. You can work with it quickly and clearly, without interruption and wasting time to get where you need to due to the backlight.

---
PROS:
Lightweight tool;
LED system;
Powerful.
CONS:
The kit doesn't include a battery.
---
7. TECCPO 1600In-lbs — Easy-to-Use Lightweight Impact Wrench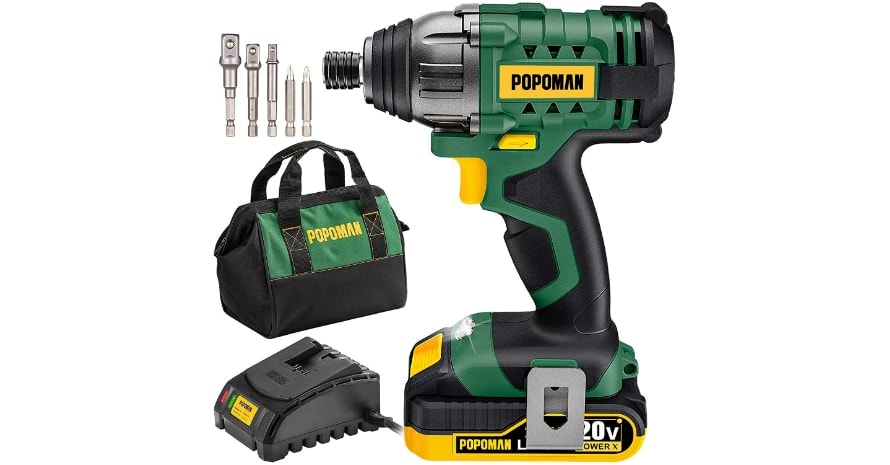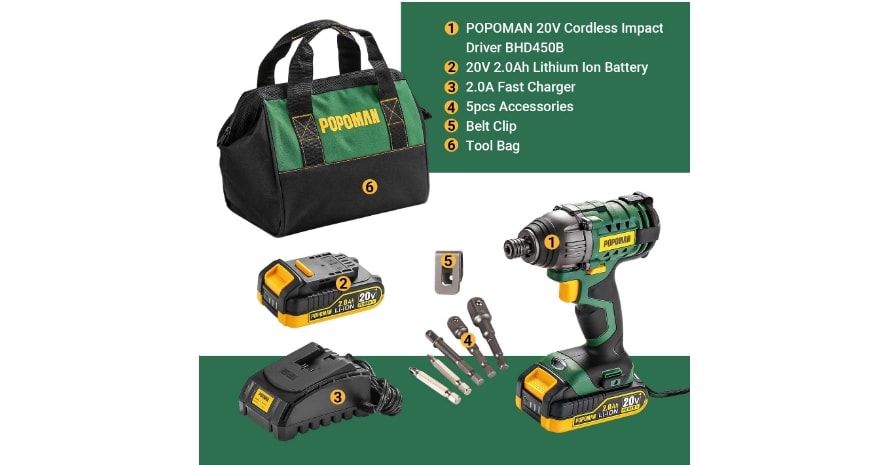 The Teccpo kit consists of a driver, two lithium-ion batteries, and a belt clip. You also get a storage bag. The engine provides 1600 in-lb of torque to the gauge. And the maximum speed is 2900 rpm at 4000 beats per minute.
The design of the tool will provide you with maximum comfort during use. The handle is not upholstered with rubber but fits comfortably in hand due to the curves. The LED light will illuminate your target. The only thing that may not be very convenient in this device is that the bits must pull the collar out to install and remove. Once installed, you can hold the tool on the belt. The speed can be adjusted with an indexable speed trigger. Charging the batteries takes only 30 minutes.
The tool is lightweight and compact. So, if you need a suitable device for doing small chores around the house, this tool is perfect for you. However, if you are dealing with serious fasteners, this is not the option.

---
PROS:
Affordable price;
Lightweight;
LED indicators.
---
8. ACDelco G12 — Best 12V Brushless Impact Driver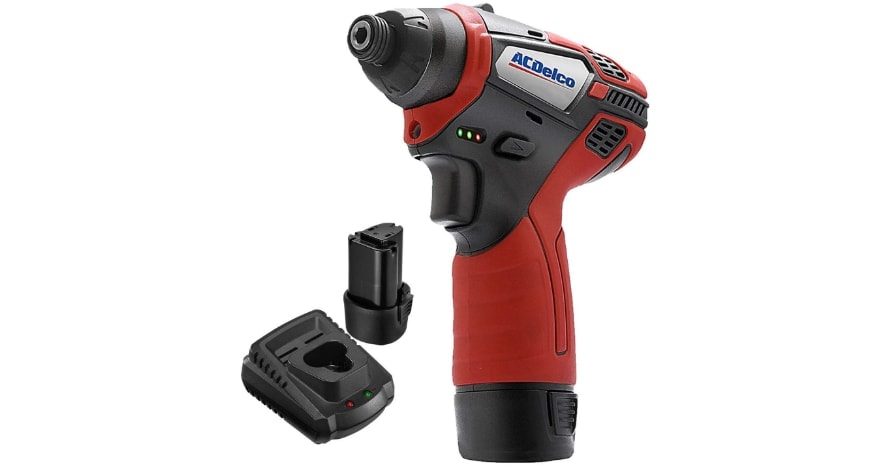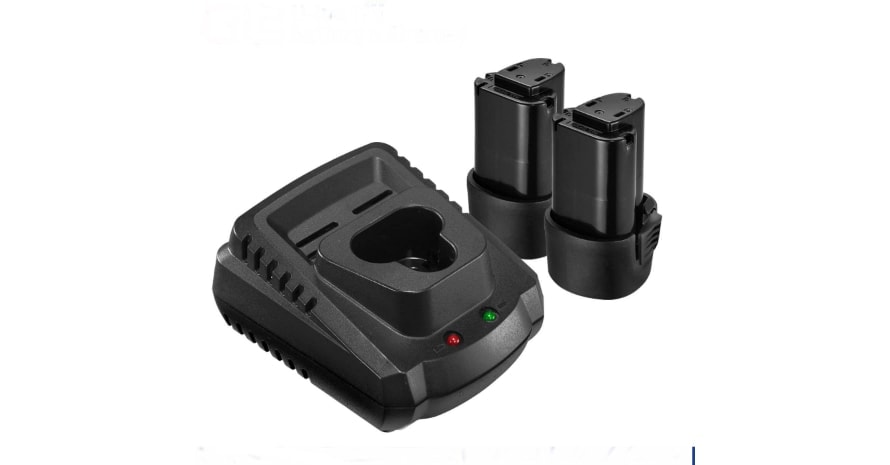 This model is one of the most popular brand products. It is a genuinely reliable and powerful tool made of durable materials that are also easy to use. The device is suitable for everyday household chores and removes heat shields, brackets, and various covers. The tool is compact and can be stored and used without problems, even in confined spaces.
It is reliable, convenient, unscrews any nuts on passenger cars, and does not lose power over time. The main thing is to care for the device properly. The comfortable grip and pistol type provide convenience while handling. During work, even long-term, the hands rarely get tired. In a word, an excellent option for an acceptable price. The trigger can be adjusted using an electric brake.
The kit also includes a case. You will also find several batteries and a charger in the kit. The manufacturer also provides a one-year warranty.

---
PROS:
Compact size;
Durable;
Suitable for heavy-duty work.
---
9. GALAX PRO — Best Affordable Impact Driver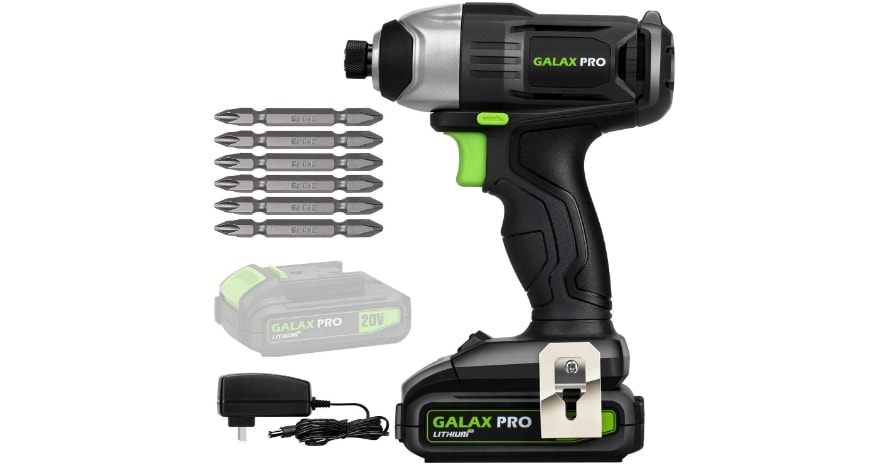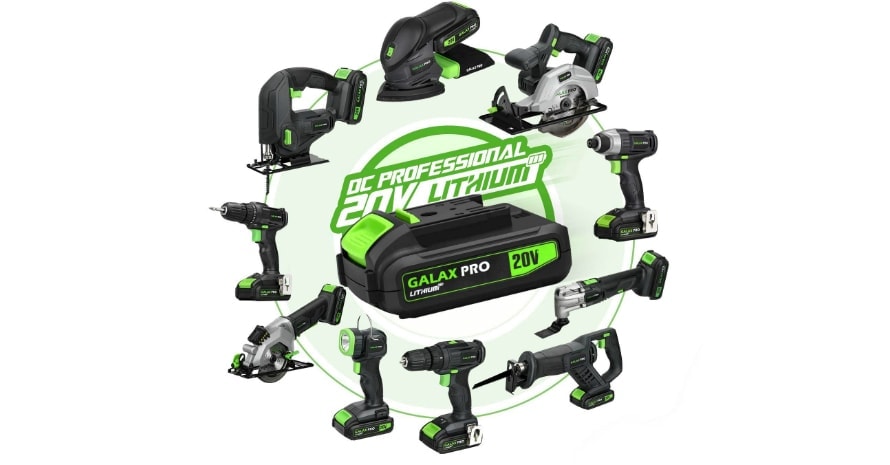 This device is simple and easy to use. I love that it doesn't need expensive parts and the way its trigger works. This tool can be used for simple work with various materials. It is powerful enough to handle even rusty old hardware.
The quality of the GALAX PRO is also impressive. It is not for nothing that this brand enjoys a reputation as a manufacturer of powerful tools for work of various levels of complexity. This GALAX PRO Impact Driver is no exception.
The driver runs on lithium-ion batteries like all of the models above. The kit also includes a battery and a charger. There is a charge indicator on the body of the device.
Speaking of a trigger, it gives you perfect control over your device while working. Bits are easily changed due to a particular chuck. The soft rubber handle provides a comfortable grip and allows you to work safely without stress.

---
PROS:
LED charge indicator;
Convenient handle;
Long work.
---
12V Impact Driver Buyers Guide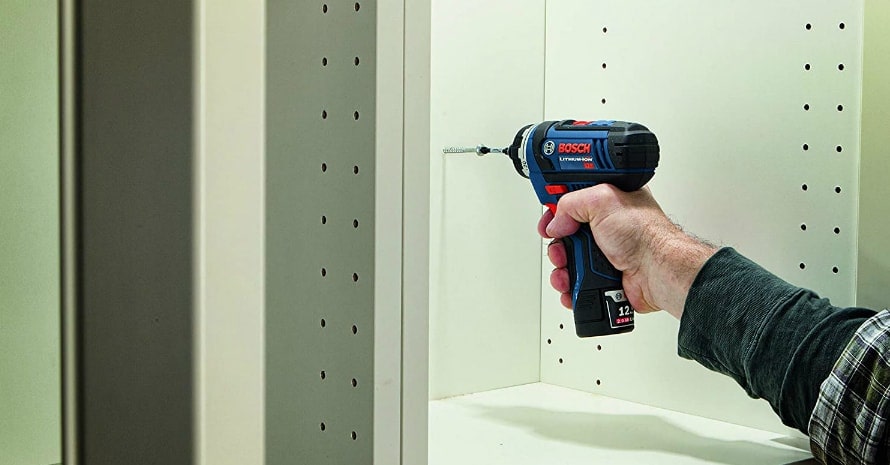 Here I will tell you how to choose an impact driver and what parameters you should pay attention to when buying. I will also talk about some safety rules. But first, let's compare the 18V and 12V drivers.
12V vs 18V impact driver
Surely you have already guessed that an 18-volt impact driver is more powerful than a 12-volt one, but the confrontation's essence is not only in power. You probably don't need that kind of torque. Even if you are a construction or installation professional, you may find that a 12-volt instrument is sufficient. Modern models with a lithium-ion battery perform much better than older 18-volt devices. But in production that requires high-load tasks, the 18-volt impact driver model will be more applicable. A less powerful tool may simply not do the trick.
12-volt impact drivers outperform 18-volt drivers, as they are much lighter and more compact. This type of device is also easy to transport in the trunk of a car or carry with you. The smaller the tool, the more convenient it is. So if you need an instrument for home or a simple work and appreciate its compactness and lightness, the 12-volt impact driver is perfect for you. If power is more important to you and you never work in challenging places with a little space, it is advisable to purchase an 18-volt tool.
How to choose the best 12V impact driver?
In this section, I will tell you about the parameters you should pay attention to when buying this tool. This will help you prepare for the purchase and understand what to expect from an impact driver more accurately.
Size and weight
In this case, the heaviest does not mean the most reliable tool. Also, don't forget that batteries are heavy. They add 2.5-3 pounds to the instrument weight. So you might want to pick up a tool right in the store to see how comfortable it is for you. After all, no work will last long if your hand gets tired. It's the same with the size. Depending on what you will work on and where you may need a more massive or more compact tool.
Speed
Speed and torque are the main features of the impact drivers. The choice depends on the type of mounts you plan to work with. For long, thick or strong fasteners, combined with hard materials, you cannot beat the impact efficiency. The impact driver gives you 800 to 1200 inches per pound. Also, please pay attention to the speed controller. It is advisable to choose those regulated by one button and give you full control over the instrument. It is for your own safety and convenience.
Motor power
Impact drivers have several types of motors: brushed and brushless. Brushless motors are more expensive but will last longer as they are more durable and require little maintenance. Besides the fact that they work efficiently, these engines also heat up less. It affects your battery and batteries' performance and condition, as the heat load has never affected technology positively. But the use of a brushed motor has not caused the end of the world yet. This factor will save you money, but you will also get a high-performance instrument with many benefits.
Ease of use
For an impact driver to be easy to use, it must have several parameters. The first and one of the most important is lightness. It is perfect if the instrument is equipped with an LED indicator and backlight. So you will understand when it is time to charge the battery, and even more, you will not need to occupy the other hand with a flashlight. You need illumination when working with materials where the target is not clearly visible. Besides, the tool should fit comfortably in hand. Fortunately, most impact drivers are rubber sheathed to prevent slipping. If there is no rubber pad, you need to look at the shape of the handle itself and its bends.
Tool temperature
Of course, impact drivers can get warm. However, manufacturers of such tools make them safe and durable. You don't need to worry about it. You can wait until the engine has cooled down and started working again. If you want the instrument to heat up as little as possible, a brushless motor inside the selected device is the most suitable option. This type of engine barely gets warm and will last longer.
How to use an impact driver
An impact driver is an extremely versatile thing, it is quite simple to operate, and even a beginner can use it. It is precious for drilling pilot holes and driving various screws. It is suitable for construction, plywood screwing, and any other job that requires a long screw or bolt to be screwed into solid material.
It should not be confused with a drill because these are entirely different instruments. The difference can be seen by the way you load the bits into the driver. The fastener is screwed in or out, depending on where you pull the collet.
Safety tips
To protect yourself when using an impact driver, you have to use the tool for its intended purpose. You must wear special glasses. Do not forget to turn off the device when you are not working with it, and do not touch the appliance with wet hands during operation. It may result in injury.
12V Impact Driver FAQ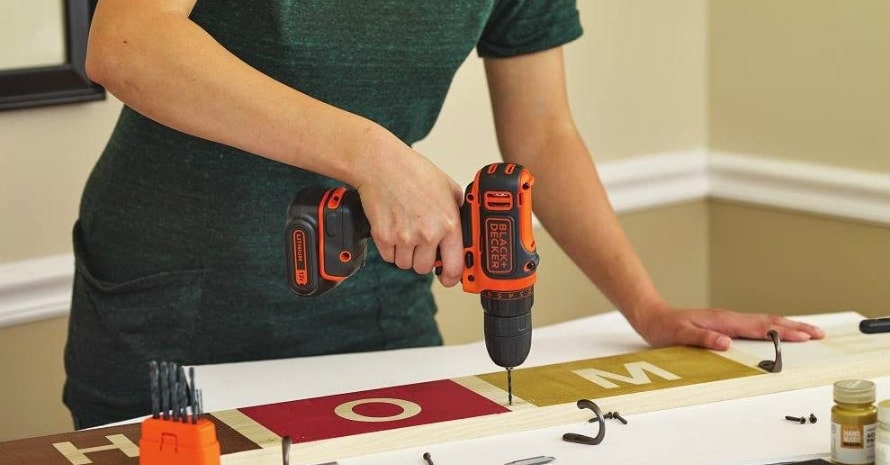 Here you can read the answers to the most popular questions about impact drivers. They will help you fully understand the aim of this tool and whether you need it.
How does an impact driver work?
Due to the motor, this one applies an intense rotary motion to the nut. It is done through short jerks. The pressure pushes the fastener upwards, and you can thus get rid of the pin.
Can you use an impact driver for lug nuts?
It is possible. To do this, you need to use an adapter from a hexagonal shaft to a square drive. It will help secure the end nut to the driver. But if the nut is rusty or freezing, you need a tool with powerful torque.
What is the difference between a drill and an impact driver?
These tools are primarily associated with the principle of action. In addition, the impact driver is less noisy. It is also lighter and more compact. The driver is also less powerful than the drill.
Do you need a drill if you have an impact driver?
It all depends on the type of work you are doing. If you are engaged in construction or renovation, both tools will most likely be useful to you. For home use, the driver may be sufficient.
12V Impact Driver Verdict
This tool can be your useful assistant in household affairs and at work. Due to it, you can work without problems with fasteners of different types and various materials. DEWALT DCF801F2 is the best option for a 12-volt impact driver, in my opinion. It has all the functions and features you need to work. The model is quite powerful and easy to use. There is a rubber pad that prevents slipping and an LED backlight for more comfortable work. Besides, this driver has an excellent and affordable price.
Do you use an impact driver? Which model is the best in your opinion? Share your experience with this tool in the comments.