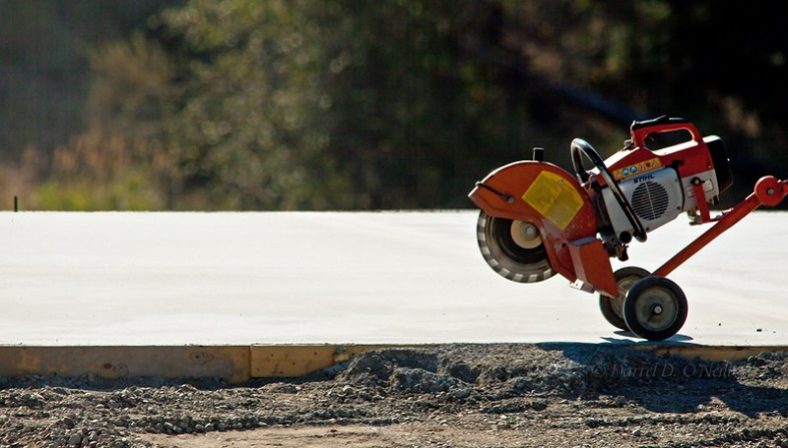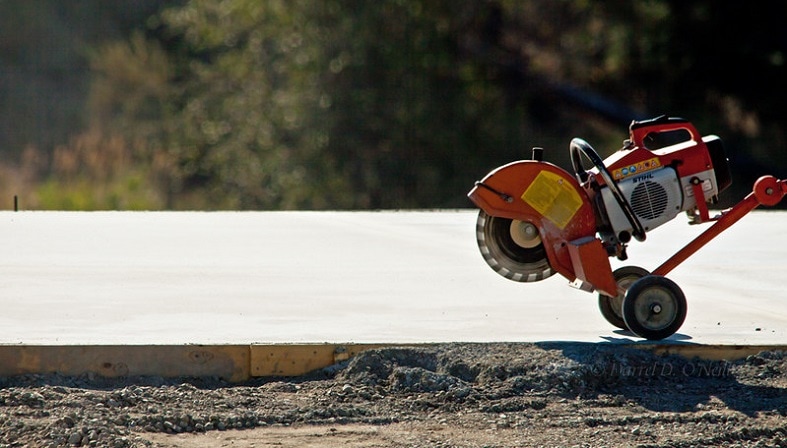 Construction and renovation are complex processes that require not only knowledge and skills but also special equipment. I have written the ten best concrete saw reviews and have also compiled a detailed guide on choosing the right product. Why is the search for this particular tool given so much attention? It is because the making of concrete structures needed for renovation and construction of any scale is one of the most difficult stages.
On the shelves of specialized stores, you can see a large assortment of items that differ in price range, type, and country of manufacture. A specific product's choice depends on the upcoming work, its volume, and the individual tool characteristics. A concrete saw may be needed when dismantling, redeveloping premises, finishing corners, constructing and cutting openings in walls, laying grooves, channels, communication, and other holes, and simply cutting materials.
There are currently three types of concrete saws on the market: electric (corded and battery), gasoline, and hydraulic. The latter are expensive, require certain skills, and are only used by professionals. You will find electric and gas models on my list as they are the most affordable and easy to use.
Top 10 Concrete Saw Reviews
This type of saw is distinguished by its high productivity and the ability to cut dense materials. I have tested and picked ten models that have excellent technical characteristics and have a minimum of drawbacks.
1. DeWalt DWC860W – Runner Up
Specifications:
Blade Diameter: 4-3/8 Inch
Power Source: Corded Electric
Speed: 13000 rpm
Power: 10.8 Amp
Bevel Angle Range: 45 Degrees
The DeWalt DWC860W is a versatile small concrete saw for a wide range of materials. It is easy to use, so professionals and amateurs can handle it. Moreover, it has an excellent price tag.
What's included:
Specs
The tool has a powerful 1300W (10.8A) motor, so you can effortlessly cut granite, ceramics, concrete, glass, and other materials. It uses a 4.375 inches diamond blade that comes with a kit. You can adjust a cut depth, the maximum possible depth is 1.375 inches. The device is equipped with a 12 inches long waterline and a flow regulation system, as well as a lock-on button for user comfort. If necessary, the appliance can be used at an angle of 450° to get a beveled cut.
Performance
The device perfectly copes with cutting any materials, but rather it is not intended for industrial use, but a private one. However, for such fragile materials as glass, you will need a different blade. In general, a cut is very neat, without chips or cracks. The instrument is equipped with a unique dust-sealed switch that extends its life while protecting it from all kinds of contamination.
Design
It is a fairly compact device that weighs 6.6 pounds. The handle has a rubber grip that keeps the tool securely in your hand. Overall, this model is quite reliable and durable; however, the plastic water line and its parts can be loose and leaky.
---
PROS:
Universal;
Provides 45° cuts;
Budget-friendly.
CONS:
The water line can leak;
It is recommended for small jobs.
---
2. Evolution DISCCUT1 – Best Value
Specifications:
Blade Diameter: 12 Inch
Power Source: Corded Electric
Speed: 5000 rpm
Power: 15 Amp
Bevel Angle Range: 45 Degrees
You will find excellent value for money in Evolution DISCCUT1. This product offers impressive performance and is great for regular use.
What's included:
Specs
The powerful electric motor (15A/1800W) has high torque and can be quickly started with one push of a button. A 12-inch diamond blade is installed here, which has large holes along the edge for better air ventilation. The maximum cutting depth is 4 inches. Unfortunately, this model does not include fence regulation. You will have to monitor depth yourself by smoothly tilting the device.
Performance
It is a tool of exceptional quality, safe, and durable. It can cut through cement, stone, and brick with ease while keeping the blade sharp for a long time, even after frequent use. It doesn't require any special skills. Even changing the blade is easy, thanks to a spindle lock mechanism.
Design
The device has a comfortable ergonomic design. Although it is made in China, it is not inferior in strength to American products. There are two comfortable grips here for better control over the device. The back handle has a soft non-slip coating. Compared to tools of the same power, it has an average weight of 21 pounds.
---
PROS:
Durable blade;
Suitable for heavy-duty tasks;
Reasonable price.
CONS:
The cut depth isn't adjustable;
For dry cut only.
---
3. Husqvarna K770 – Best Gas Concrete Saw
Specifications:
Blade Diameter: 14 Inch
Power Source: Gasoline Powered
Speed: 18000 fpm
Power: 2-stroke engines with a 55 cubic inches tank and 4.48 cubic inches cylinder
Bevel Angle Range: 45 Degrees
K770 is another great model by the famous Swiss company Husqvarna. Traditionally, gas models are much more powerful than electric ones, but they are more expensive because of this. By and large, apart from the price, this model has no noticeable disadvantages.
What's included:
Specs
The Husqvarna K770 has one of the most powerful 2-stroke engines (3800W or 5 horsepower) with a 55 cubic inches tank and 4.48 cubic inches cylinder. This model is much more powerful than competing products in the same price range. It uses a blade with a diameter of 14 inches, which can cut 5 inches deep. The wet cutting set has improved water flow control.
Performance
The digital ignition system, combined with X-Torq technology and reduced fuel consumption, results in an incredibly efficient product. The engine starts with one or two pulls and without any extra effort on your side. This model is durable thanks to the improved clutch cooling and tension system. The product is suitable for laying cables, cutting rails, floors, walls, and even rescue work.
Design
The engine and other operating mechanisms are sealed to protect them from dust and debris and extend the product's life. The model is quite heavy, weighing 22.4 pounds (excluding fuel). The manufacturer has improved the anti-vibration system, which means that the user will be less tired.
---
PROS:
The most powerful model;
Durable;
Multifunctional.
---
4. SKILSAW SPT79-00 – One of the Best Worm Drive Demolition Saws
Specifications:
Blade Diameter: 7 Inch
Power Source: Corded Electric
Speed: 5100 rpm
Power: 15 Amp
Bevel Angle Range: 45 Degrees
SKILSAW SPT79-00 is a worm drive tool that is excellent for its accuracy, low noise, smoothness, and portability.
What's included:
SPT79 SKILSAW® 7 In. MEDUSAW™ Worm Drive for Concrete

vacuum hose adapter with clamp

water feed assembly and multi-function wrench
Specs
The instrument is equipped with a 15A/1800W Dual-Field motor. The required blade diameter is 7 inches (it's not included in a kit), while the maximum cutting depth is 2 inches. The depth is easily adjusted with a locking mechanism. The tool provides both dry and wet cuts. Together with it, you get a vacuum hose for a quick collection of dust and debris and a nozzle for water supply.
Performance
The device does an excellent job of cutting any solid material. But the speed of its operation is not the highest. The product is equipped with four small wheels for ease of use so that its sole does not scratch tiles. The water supply system works great: the liquid does not accumulate on the work surface, but it is still almost completely enough to absorb the dust.
Design
The body is made of very durable aluminum, and all parts are anti-corrosive. The product has only one ergonomic handle, but it is stable enough thanks to wheels that you don't need a second grip. To provide smoother cuts, there is a guide wheel in the front of the housing. The tool is quite lightweight (16.9 pounds).
---
PROS:
Gives perfect cuts;
Made of durable materials;
Excellent dust control.
CONS:
The guide wheel can get stuck in holes in the floor;
Not the fastest tool.
---
5. DeWalt DCS690X2 – Best Cordless Cement Saw
Specifications:
Blade Diameter: 9 Inch
Power Source: Cordless
Speed: 6500 rpm
Power: 60V
Bevel Angle Range: 45 Degrees
The DeWalt DCS690X2 is the only battery model on my list. Even though traditionally, such devices are considered the least powerful, this tool is in no way inferior to others in my article.
What's included:
DCS690 Cut-Off Saw; (2) DCB609 FLEXVOLT® 20V/60V MAX* Lithium Ion Batteries (9.0 Ah); (1) Fast Charger; (1) Cutting Wheel; (1) Diamond Cutting Wheel
Specs
The tool runs on two DCB547 batteries (60 volts each). The brushless motor provides a maximum speed of up to 6500 rpm. The 9-inch blade makes cuts up to 3.25 inches deep. It gives both dry and wet cuts. There is an LED indicator on the front that illuminates when the tool is under the most load.
Performance
Cordless appliances are the safest and most practical: you do not suffer from exhaust fumes and are not limited by a power cord length. The tool perfectly copes with cutting not only concrete and paving stones but also rebar, steel, and cast iron. So reinforced concrete blocks won't be a problem for it. One battery charge is enough, for example, to make 25.5 feet long and 1 inch deep cut in hardened concrete, or cut 22 cinder blocks in half.
Design
The device is made so that it can cut material in a horizontal and vertical position. Its protective cover has several positions for your convenience. Adjust it for the best viewing angle. The product's weight is 10.85 pounds.
---
PROS:
Eco-friendly;
Works horizontally and vertically;
There is a load indicator.
CONS:
The water clutch should have been made of a more durable material.
---
6. Makita EK7301X1 – Stone Cutting Saw With Economical Fuel Consumption
No products found.
Specifications:
Blade Diameter: 14 Inch
Power Source: Gasoline Powered
Speed: 9350 rpm
Power: 73 cc
Bevel Angle Range: 45 Degrees
Another powerful gas-powered model on my list is Makita EK7301X1. This tool is quite expensive, but it has excellent technical parameters. Given its high performance, I would say that the device was designed more for professional use.
What's included:
Makita – 14 73Cc Power Cutter W/ 14 Diamond Blade (EK7301X1)
Specs
The 4.5 cubic inches engine is rated at 3800W (or 5HP). It can reach a maximum speed with no load of up to 9350 rpm. The tool has a fairly large fuel tank with a volume of 66.7 cubic inches. It uses a diamond blade with a diameter of 14 inches with a maximum cutting depth of 4.8 inches. It is suitable for both dry and wet cutting and can be used with a regular garden hose.
Performance
This model is quite easy to start thanks to the start-up support option and starter decompression valve. During operation, fuel is consumed very economically, reducing consumption by 15%. And a five-stage filtration system makes the filter easier to clean and improves saw performance.
Design
It is large and weighs quite a lot. Its dry weight (excluding fuel) is 22 pounds. It has a reinforced protective cover that can be easily positioned using a knob handle. This device has two grips; the cutting arm position can be changed if desired to make more precise cuts, for example, near walls.
---
PROS:
Very powerful;
Economic fuel consumption;
Easy start.
CONS:
A little expensive;
It is quite heavy.
---
7. SKILSAW SPT79A-10 – Walk-Behind Cement Cutting Saw
If you have large-scale work ahead, you should pay attention to the SKILSAW SPT79A-10 model. It is in many ways similar to the previous product of this brand, but in the new modification, it has acquired a telescopic handle.
Specs
Like all SKILSAW products, this tool is worm and plug-driven. Motor power is 15A/1800W. It uses a 7-inch blade with a maximum cutting depth of 2 inches. Both dry and wet cuttings are possible with it (a water supply kit is included). This product is equipped with GFCI protection to avoid electric shock. The body is made of molded aluminum and, like all parts, resistant to corrosion.
Performance
The tool runs on four wide wheels and is equipped with a forward guide. Dual-Field Motor delivers superior performance and product durability. It tackles even the toughest jobs with ease and gives a clean, straight cut on any material.
Design
This walk-behind model is quite heavy for electrical items (31.7 pounds). However, since you do not hold it in your hands but simply direct and control it, it should not create many problems. Plus, the telescopic handle folds down easily, so the tool doesn't take up much space in your garage or workshop. The handle height can be adjusted according to the user's height.
---
PROS:
For heavy-duty tasks;
Safe to use;
User-friendly design.
---
8. MK Diamond 159345 CX-3 Series – One of the Most Powerful Concrete Floor Saws
No products found.
The MK Diamond 159345 CX-3 Series is another walk-behind model on my list. Powerful and compact at the same time, the tool is designed for work in hard-to-reach places.
Specs
This item is powered by a 6.5HP Honda 4-cycle gas engine (over 4700W). The maximum possible operating speed without load is 3600 rpm. The blade has a diameter of 14 inches and a cut depth of 5.5 inches. You can adjust both the depth and the cut line by setting the blade to the left or right.
Performance
This model is designed for light and medium tasks in tight spaces. It differs from other walk-behind tools in its rather small size and availability to change the blade position. It allows you to make cuts as close to building walls or curbs as possible (up to 1 inch).
Design
Although this device is relatively small, it weighs a lot. This is the heaviest model on my list (119 pounds). Please note that weight is always excluding fuel. The tool stands stably on three large wheels, so you can safely work with it. A long guide is placed forward, providing the most even cut.
---
PROS:
Powerful;
The blade position can be changed;
Easy to use.
CONS:
Heavy;
Emits a lot of exhaust gases.
---
9. XtremepowerUS 2600W 14 "Disc Cutter – Electric Concrete Saw With Adjustable Angle
No products found.
This model is another corded device; however, it is more powerful than the ones I wrote about earlier. The cost does not change much; it's a pretty budget-friendly device.
Specs
Its engine is really impressive. It has a power of 2600W (20A circuit recommended) and is capable of speeds up to 4300 rpm. These are excellent specs for a corded tool. The 14 inches blade can cut up to 5 inches deep. It's suitable for wet and dry work; it has a double dust collector that removes debris from the cutting surface.
Performance
The engine has an automatic shutdown function in too much load, so I recommend taking regular breaks to give it a rest. Although the manufacturer claims that this saw is designed for cutting concrete, granite, and porcelain, it should not be used for particularly heavy-duty tasks. It works slightly slower than its gas counterparts, but it can be used for cutting materials at an angle.
Design
This product is made of durable plastic and has a reinforced blade guard. The product has two handles for better control overwork, but it is intended exclusively for right-handers. Although the model is hand-held, it is quite heavy. Its weight is 30 pounds, which is quite a lot for an electric tool.
---
PROS:
Powerful;
Adjustable angle;
There is a double dust collector;
Reasonable price.
---
10. Husqvarna K4000
No products found.
Specifications:
Blade Diameter: 14 Inch
Power Source: Corded Electric
Speed: 4200 rpm
Power: 15 Amp
Bevel Angle Range: 45 Degrees
Husqvarna K4000 is the best electric cement saw overall. It is moderately powerful, durable, and does its job perfectly. However, it should be said that the disadvantage of such high quality is its price.
What's included:
Specs
The 1800W device works from an outlet. The tool uses a blade with a diameter of 14 inches, with which you can get a cut up to 5 inches deep. For easy starting of the powerful engine, the manufacturer installed the Electronic Softstart system. Although it is recommended to use a 15A-circuit for operating the tool, the automatic shutdown may be activated under heavy loads. To prevent this from happening, use a 20A-circuit.
Performance
It is great for various indoor jobs. It is electric, which means that it is much safer than gas counterparts since it does not generate harmful emissions. But perhaps the work with it will be a little slower in comparison with the gasoline models. The tool has a special water valve that creates a wet mist during operation. A small amount of water helps trap dust and cools a blade while working.
Design
Among the analogs comparable in power, this model is one of the most lightweight (16.8 pounds) and pretty quiet. The latter factor is very important for indoor use since sound bouncing off walls creates discomfort. With two ergonomic handles, you can hold the tool securely to prevent kickback.
---
PROS:
Reliable and safe;
Wet cut available;
Lightweight.
CONS:
Pricey;
A blade is not supplied.
---
Dry and Wet Concrete Saws Buyer's Guide
To help you find the perfect tool, I've put together a short but comprehensive buyer's guide.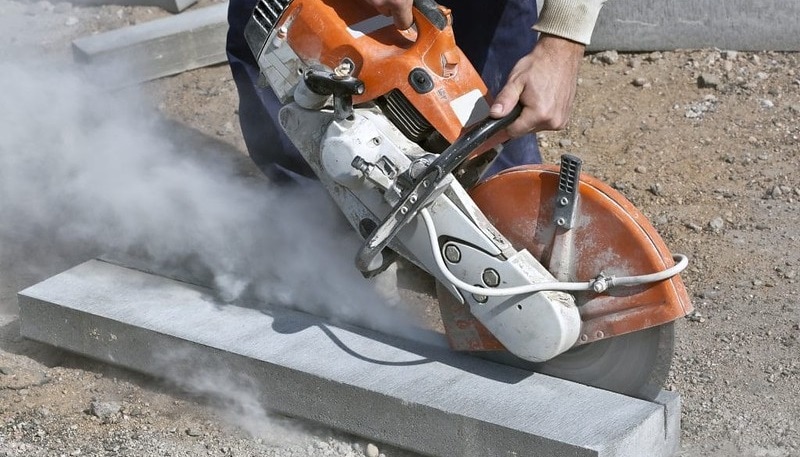 What is a concrete saw?
In short, a concrete saw is a tool for cutting hard materials used in construction. It uses extra-strong diamond blades that retain their sharpness over time. Most models can be applied for both dry and wet cutting.
Why do you need a concrete saw?
This type of saw is used in construction to make technological holes when laying various types of communications, arranging door and window openings, dismantling part of buildings or bridges, or completely dismantling structures. It is also widely used for making niches in brick and concrete walls when cutting slots in solid walls and ceilings.
What else can you do with it?
Concrete saws are also used to make holes and openings in panels and ceilings, as well as niches for installing furniture. They are also very convenient for dismantling and installing structures made of different materials, correcting defects in construction work, and cutting crossbars, facades, foundations, and various inclined surfaces. Their significant advantage is that they can be used at any height, including close to the floor.
Factors to consider when choosing a saw
To get the perfect work result, you need to know what to look for when choosing a tool.
Type
There are several types of concrete saws, of which the hand-held and walk-behind models are the most common. The former has a smaller engine size, dimensions, and weighs a little. It's convenient for performing small jobs in narrow spaces. For larger and more difficult tasks, it is better to choose walk-behind devices. They are heavier and more expensive, but at the same time more powerful.
Cut depth
This factor directly depends on the size of the blade used. The larger it is, the deeper the cut will be. It is important if, for example, you lay cables or work with thick walls. The best option is a fastener feature so you can lock the fence and adjust the cut depth.
Dry and wet cuts
There are two types of diamond blade work: dry and wet. In the first case, you don't have to look for a water source. However, this leads to more rapid wear of your equipment and the formation of dust. Wet cutting is preferred in terms of controlling silica dust. The sprayed moisture collects dust and cools a blade. Choose a tool with a feature to adjust the water pressure depending on the material and working conditions.
Payback
As a rule, corded and battery devices are more expensive. However, it may be quite reasonable considering that their maintenance is much easier than gas models. Their engines do not have many moving parts, filters, belts, etc. that need regular checking. Gasoline tools are cheaper, but their maintenance costs are higher. Simultaneously, they are traditionally more powerful, which means that you will finish work faster.
Engines
At the moment, among gas models, 2-strokes engines are often found. They are usually cheaper, smaller in size, and can be started with one or two pulls. However, they need the correct oil/gas mix to work. 4-stroke engines are advanced mechanisms. They are more durable, faster, and run on clean fuels. But they emit more exhaust gases, consume more fuel, are usually larger, and models with such engines are not so common so far.
Electric vs. gas
Currently, gas and electric models are mainly used in construction and renovation. The former's main advantage is that they are the most powerful, which means they cope with work faster. However, gas models are heavier due to the large engine size and the fuel tank weight.
Electrical appliances are more eco-friendly, weigh less, and are easier to maintain. Since they are powered from an outlet, a user is limited in movement. Of course, there are battery models, but they are few and need to be recharged quite often. These tools are generally less powerful and more suitable for light and medium tasks.
Safety
For your safety, choose a model that has the function of locking buttons, automatic shutdown, and protection against electric shock (for corded models). As reliable as your tool is, be sure to wear protective equipment while working: gloves, respirators, and goggles.
Concrete Saw FAQs
If you still have questions about choosing the right tool, ask them in the comments below. In this section, I have answered the most frequently asked ones.

Who makes the best concrete saw?
Traditionally, Husqvarna, Makita, Dewalt, and Skilsaw are among the best concrete saw brands. I completely agree with this, since all the companies mentioned have a long history and have established themselves as leading manufacturers of construction equipment.
What kind of saw do I need to cut concrete?
A circular saw with a matching diamond blade is the best solution for working with concrete. Depending on the scope of work, you can choose a hand-held or walk-behind tool.
How deep can a concrete saw cut?
This figure depends on the device and the blade diameter. For example, a 14-inches tool can make a cut up to 5 inches deep.
Choose Concrete Saw Wisely
In this article, I tried to collect all the necessary information that may be needed when choosing the right tool. I hope my concrete saw reviews will help you find the perfect instrument faster. When buying, consider all factors and do not save money because a high-quality device can serve you for many years. The main thing is not to forget to take care of it properly and on time.
Which concrete saw do you use? How do you like it? What do you use it for? Share your opinion with my readers and me in the comments below.