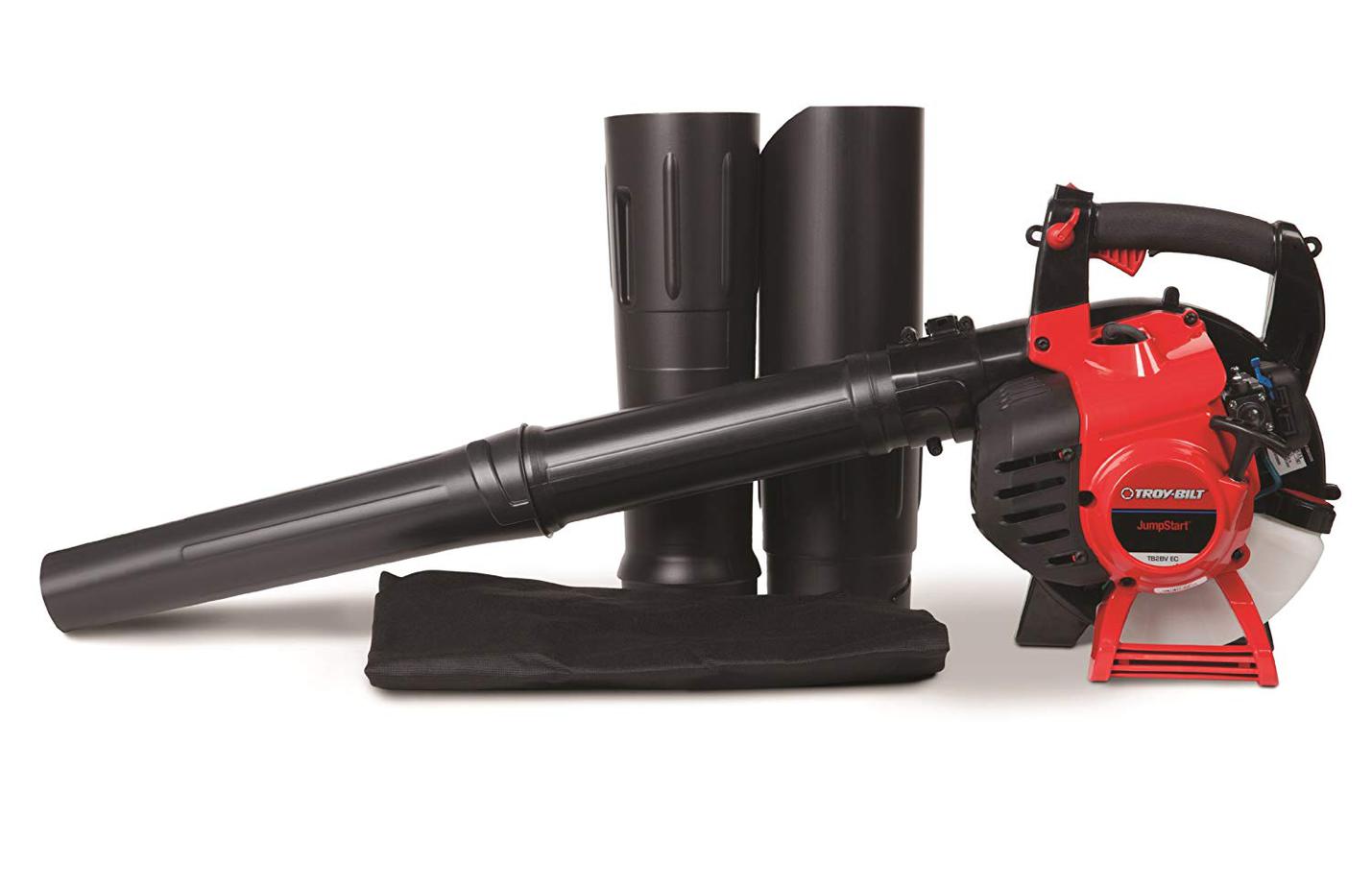 The TB27BV EC gas leaf blower from Troy-Bilt offers the power and convenience you desire. Featuring SpringAssist starting for dramatically reduced pull-start effort, the TB27BV EC gas leaf blower comes with a leaf vacuum kit, including a 1.5-bushel leaf vac bag to offer you the option of collecting leaves and other debris. JumpStart is sold separately.
27 cc, 2-cycle full-crank engine
High-performance speed and air volume up to 150 MPH/450 CFM
SpringAssist technology for easier pull starts
A comfort grip handle, variable speed control
Vacuum kit included
Take the effort out of starting with JumpStart power start technology, attach JumpStart to any JumpStart capable Troy-Bilt unit and start with the push of a button (starters sold separately)
Product Identifiers
GTIN

0084931847279

BRAND

Troy-Bilt

MPN

Sk8jIFLHkb

UPC

0084931847279

eBay Product ID (ePID)

7024673951
Product Key Features
Style

Animal Print

Power Source

Gas

Type

Handheld Leaf Blower
Additional Product Features
Model

TB27BV EC

Gauge Purpose

Vacuum

Blower Type

Handheld Blower/Vacuum

A maximum airspeed (mph)

150

Engine Displacement (cc)

27

Maximum Air Volume (CFM)

450

Impeller Material

Plastic

Card Manufacturer

Leaf

Mulch ratio

16

Noise rating (dB)

74

CountryRegion of Manufacture

United States

Item Package Quantity

Variable

Features

Adjustable Speed

AC Voltage

Powered

Material

Plastic

Fuel Tank Capacity (oz.)

14

Batteries Included

No

Included

Vacuum Kit

Engine Type

2-Cycle

CA (CARB) Compliant

CARB Compliant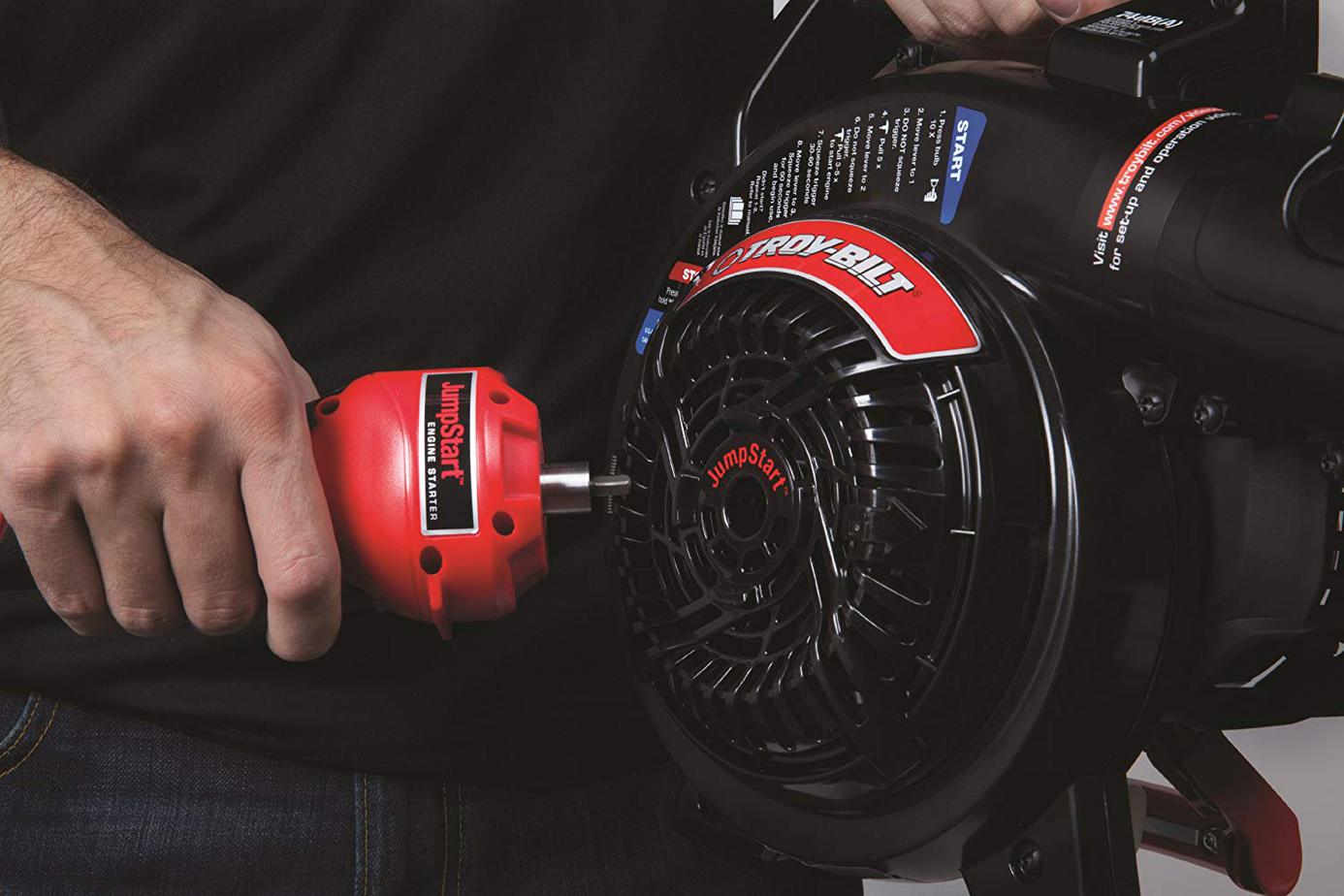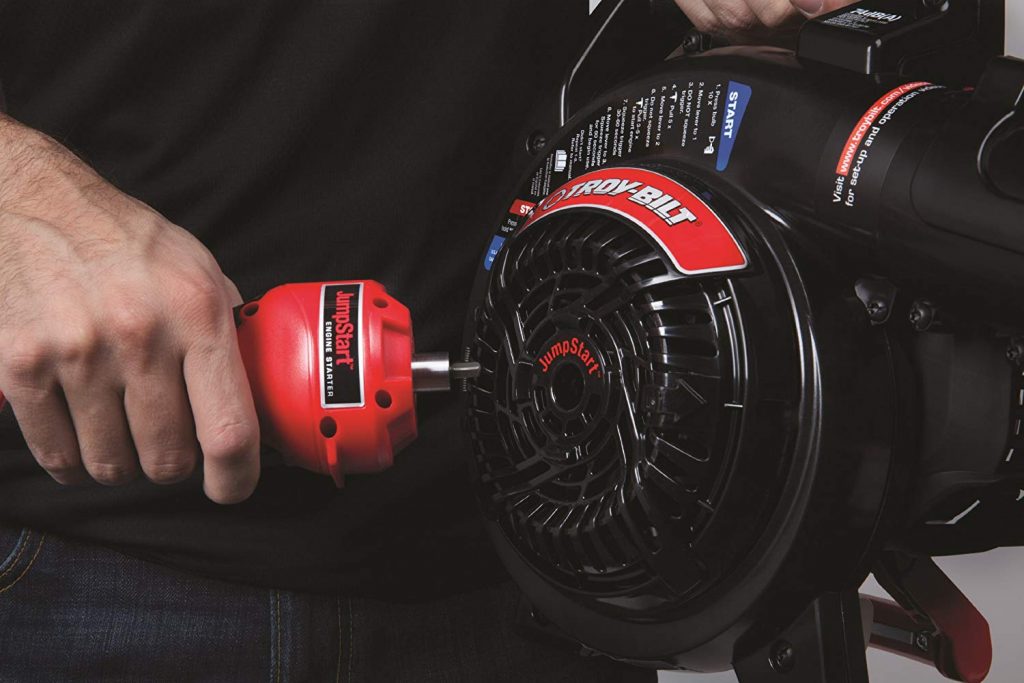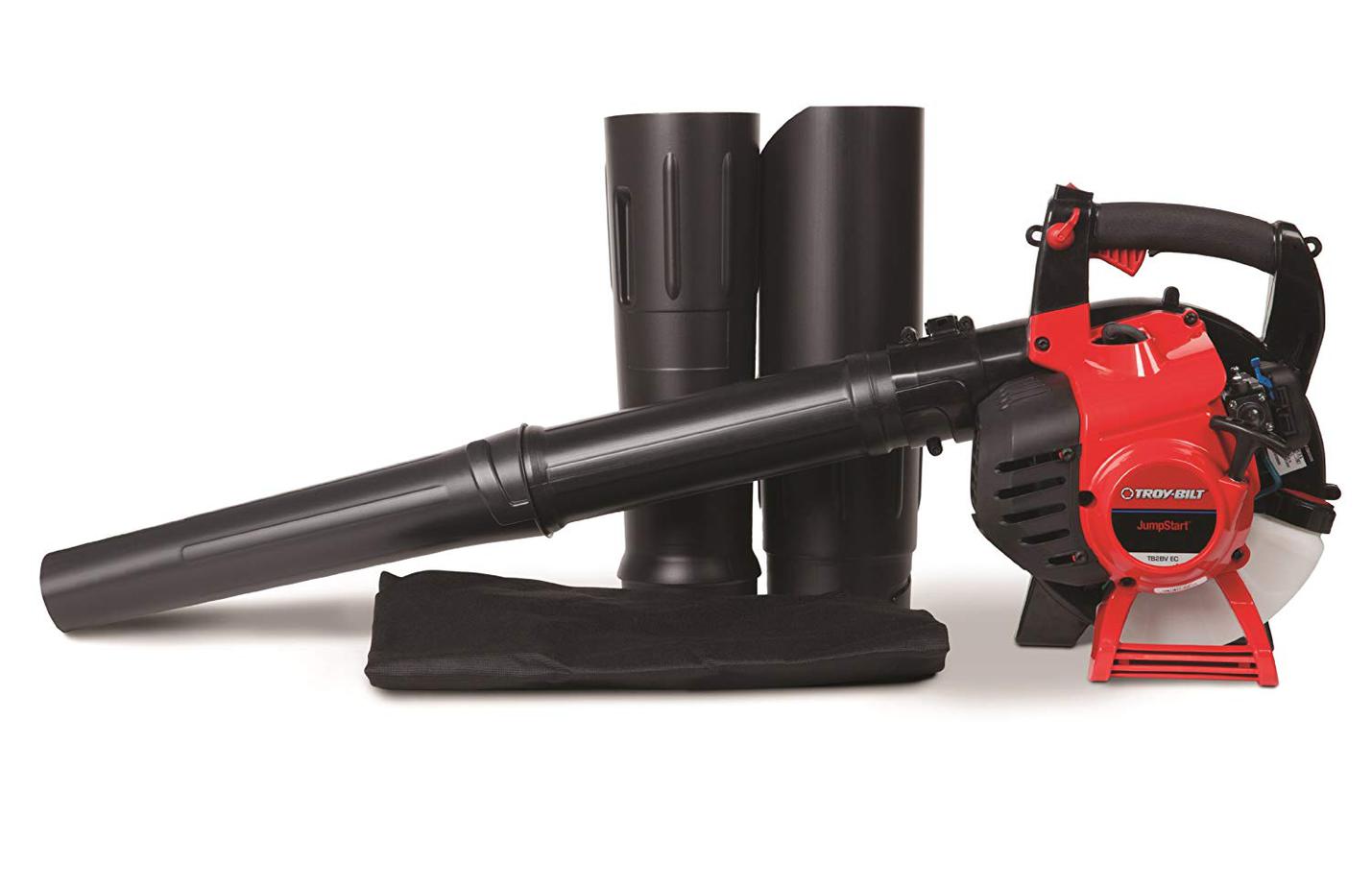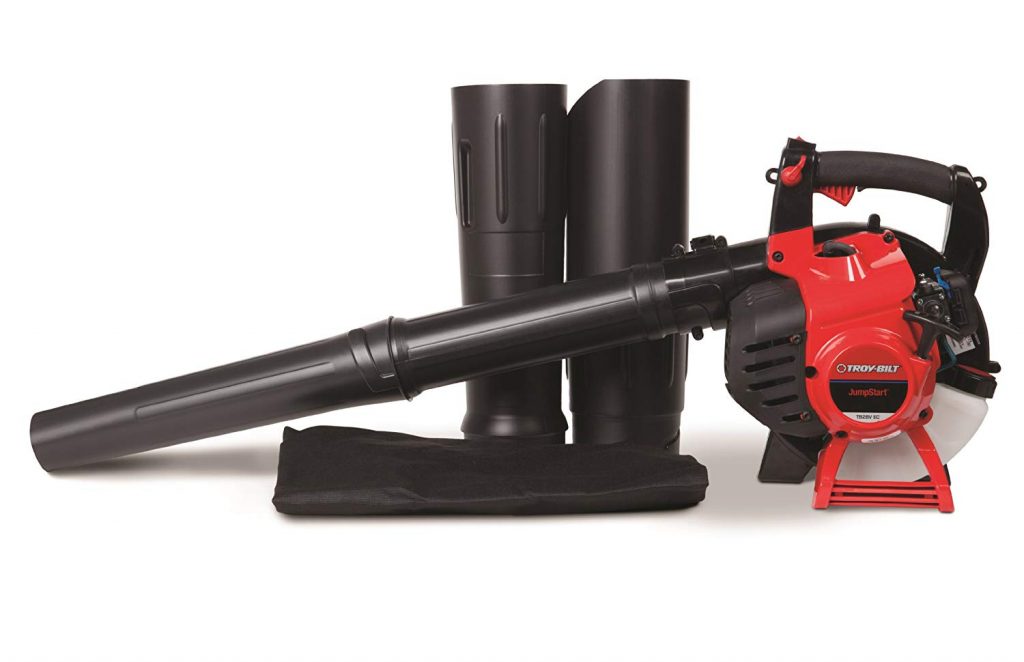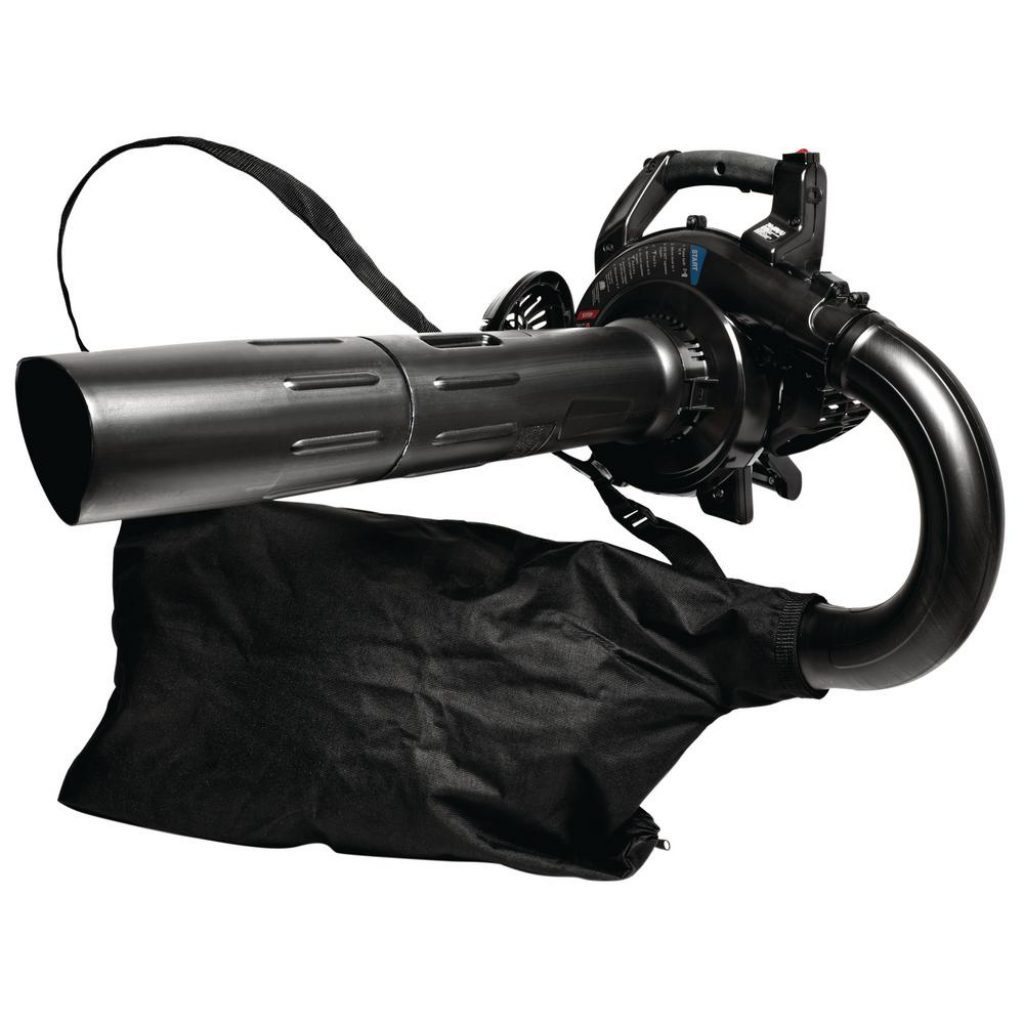 One thing I dread every fall is the number of leaves I have to contend with. The Troy-Bilt blower has a vacuum option that not only vacuums up leaves but mulches them as well.
The only assembly is selecting and adding the attachments for whichever option you intend to use the machine for. Opening the cage to install the suction tube was a little tricky at first. But once I found the safety release, it went easily for other installations.
The vacuum for this machine is great. Much better than a shop vacuum. The bag fills up fairly quickly when there are a lot of leaves and you have the throttle high.
All-in-all, this machine is easy to use, has great power, and is well made.
mixerdude
Easy to start, runs well and I use the leaf bag to store the vacuum accessories.
To be critical I'm not a fan of needing to use screwdrivers to change over from blower to vacuum, I would think it should be easy enough to include a tool-free conversion.
The package comes with a bag of 40:1 engine lube which I just dump in my little 1-gallon gas can and then fill with gas for the 2-cycle mixture. Easy.
The blower does a good job however I did expect more from a gas-powered tool, although I'm not comparing this to other gas-powered blowers since I don't own any).
The vacuum works very well though and it's easy to do, although the tube attachment is a bit cumbersome and the catch bag shoulder strap always seems to slide off while I'm working.
Overall, I'm happy with the motor being easy to start and the weight of the unit. It's light enough to carry around for a while without fatigue and there's even a small strap hole that you can attach your own strap to which will help with any fatigue.
Lastly, if you have the "Jump Start" accessory, you don't even need to pull the starter cable to get it running.
BobO
I'm really happy that Home Depot has started selling Troy-Bilt garden tools and power equipment. I have always found Troy-Bilt to be a good, reliable, and affordable option for a typical homeowner like me. So, when I say that the Troy-Bilt 50 MPH 450 CFM 2-Cycle 27cc Gas Handheld Leaf Blower with Vacuum/Mulch Kit and JumpStart Capabilities was available, I grabbed it immediately. So far it has been great. I typically use my leaf blower to clean off my lawn tractor after use, fall clean up, and for general cleaning around the house the driveway, sidewalks, garage, and the back shed. I have not used the available JumpStart capability, but I haven't had to either. It starts right up after the second or third pull, which is pretty typical of leaf blowers. So, if you are in the market for an affordable and good leaf blower, the 50 MPH 450 CFM 2-Cycle 27cc Gas Handheld Leaf Blower with Vacuum/Mulch Kit and JumpStart Capabilities is just right for you
Smo77
No products found.