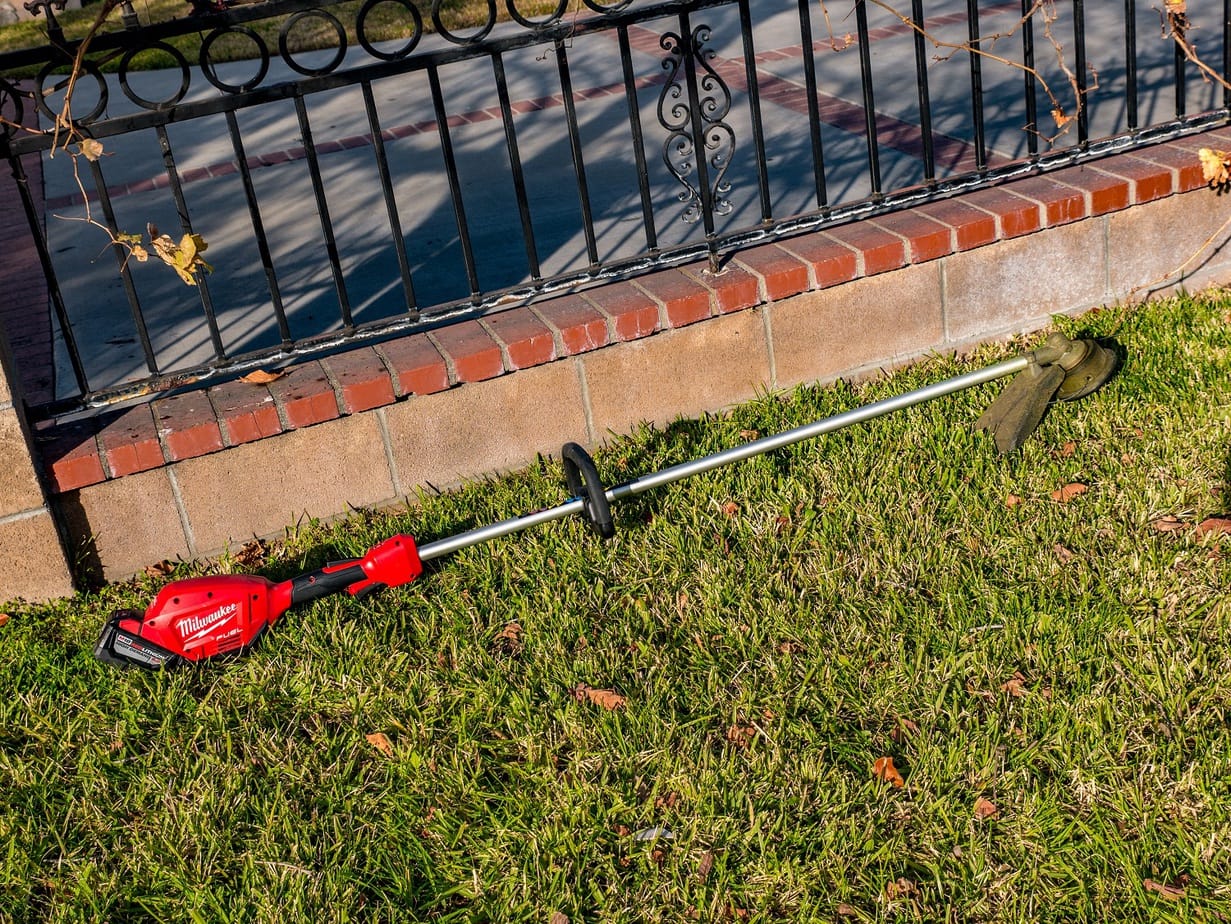 Gardening tools are nowadays accessible in wide varieties, which makes it hard for first-time buyers to know exactly what they need. However, with my vast experience and unprecedented passion for farming, I am ready to offer a string trimmer head purchase guide for gardening lovers. 
The item is an essential part of a string trimmer, and without it, cutting those soft overgrown shrubs in your garden might be extremely challenging. But apart from having an easy time cutting those overgrown shrubs, string trimmers are safe to use since they do not have blades. 
Cuts with six pivoting lines
It's perfectly priced to offer an ideal value for money
The tools also attract low upkeep costs, unlike other steel products that require frequent oiling and drying before storage. That said, let's get started and ensure you enjoy a lawn maintenance experience!
More about cordless string trimmer.
4 of the Best String Trimmer Replacement Head Reviews
Under this section, you will find each item's depictions with detailed pros and cons analysis. The reviews serve as a guide to enable you to make an informed purchase decision with ease. However, do you want to know more factors to consider before making your purchase? Well, the last section of the blog is exactly what you are looking for.
MaxPower PivoTrim Universal Replacement 3317233 Head
Affordable cost and ease of use make this trimmer head the best among the choices available. It is suitable to use on 0.08 and 0.095 diameter lines, making it an ideal option that fits in a variety of trimmer models. 
That said, some people are carried away by the device's application ease, but most are astonished by the impressive results after using it. With the kit, you are guaranteed to get the best out of your lawn care process.
 Likewise, the product comes with a premium pre-cut trimmer. This pre-cut trimmer eases the item replacement process once the piece gets worn out. Besides that, the tool's durability is the least of your concerns as its six pivoting lines enable the item to cut with ease, thus avoiding breakage.
Does it sound like a good deal to add to your rack? Well, get the item now and save up to 37% in discounts. All I can assure you of is that you won't regret purchasing the tool.
---
PROS:
Cuts with six pivoting lines.;
A pre-cut trimmer is included;
Suitable for various trimmers;
Easy loading and use.
CONS:
Durability ratings are slightly low.
---
Husqvarna 966674401 T25 Tap Trimmer Advance Head
The item is the best for those who want a trimmer head that fits in the highest number of trimmer models. That's because the tool is suitable for 0.065, 0.080, and 0.095-inch trimmer lines, whereas most items under review will only fit in two of these models.
It is also conveyed by a manufacturer with a great reputation in making gardening tools. Additionally, the item is suitable for use by first-time buyers as well as professionals. 
That said, the product ticks the box due to its affordable cost, making you get a device that utterly worth the price. Ease of installation and use makes it even a more viable option.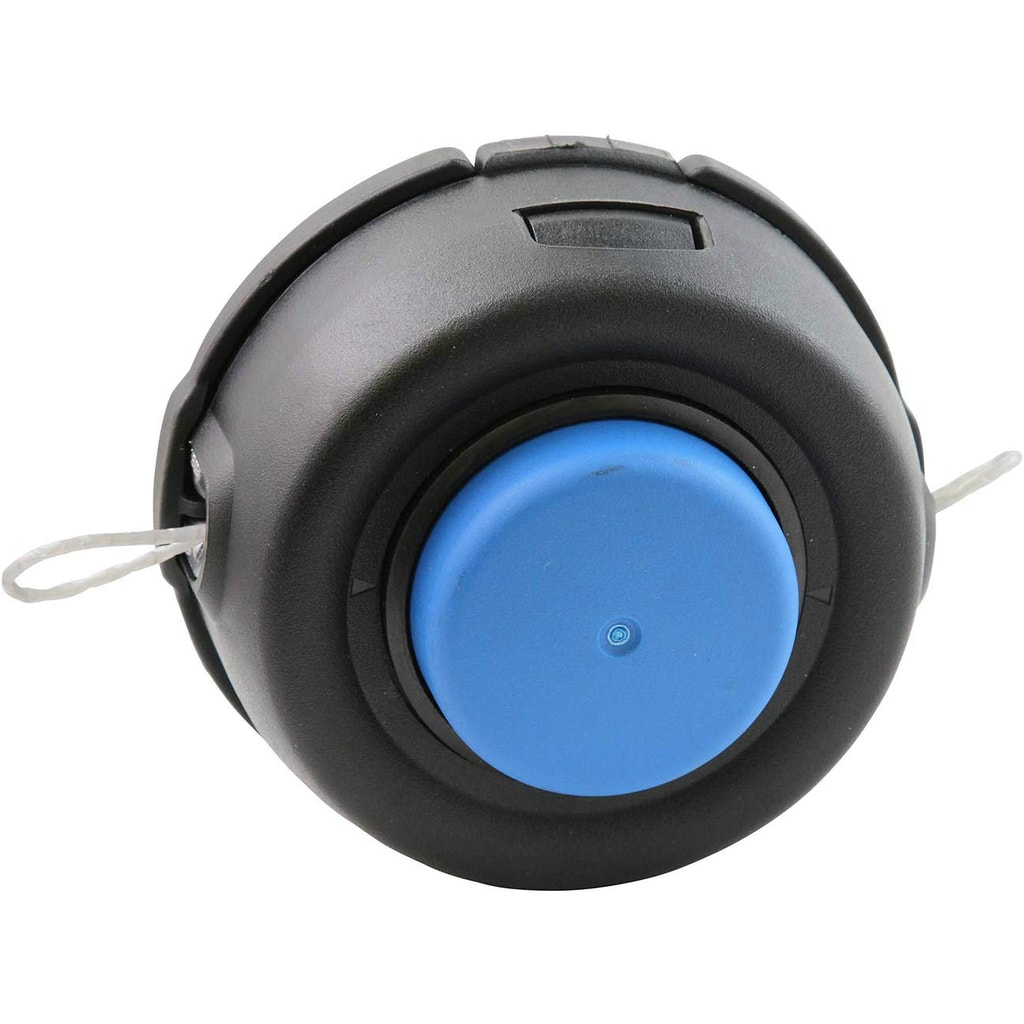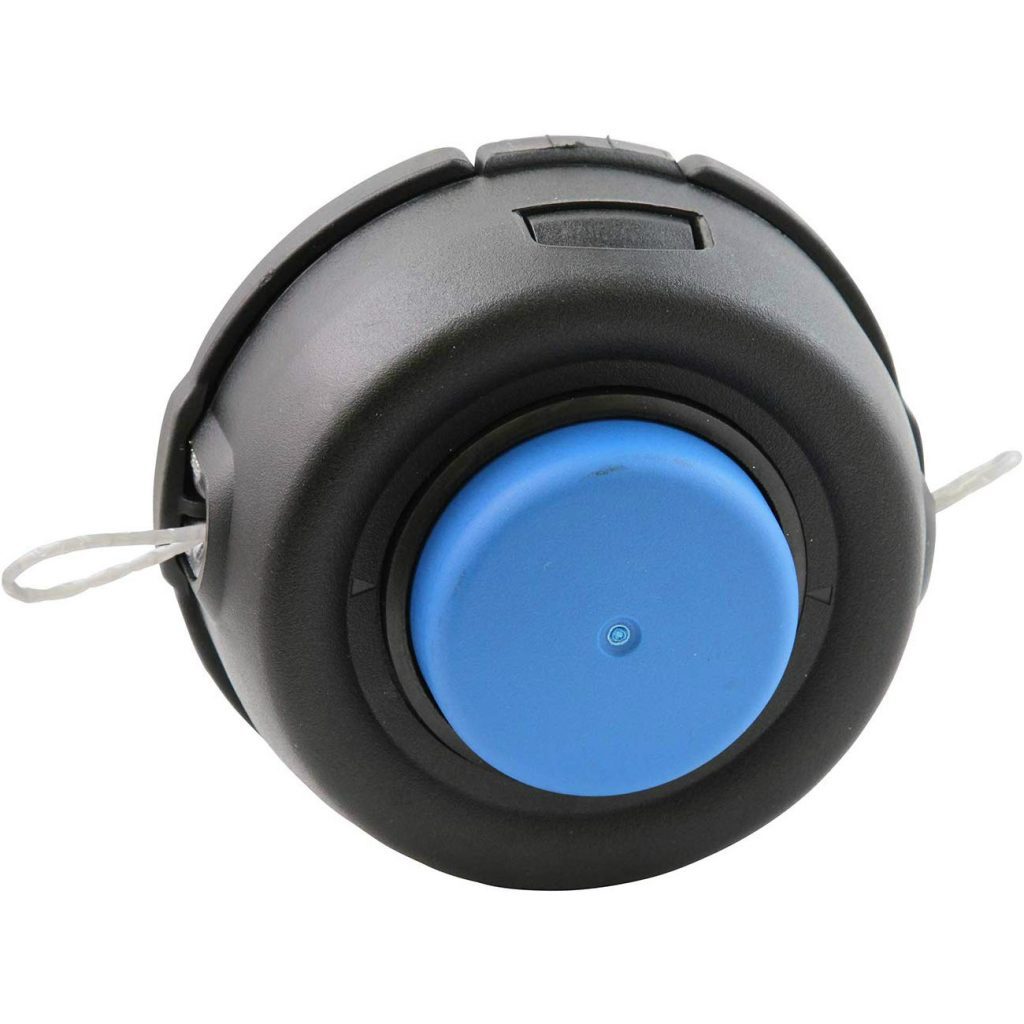 Likewise, the device is conveyed in split spool design, and a T25C or T25 trimmer line is included upon purchase. With the tool, there's no more guesswork, since the stated split spool designed lines contain arrows showing a correct direction.  
The layout also eliminates cases of tangling as it is with other trimmer heads. Finally, there is a cap present in the tool, and this abolishes the need to turn the trimmer upside down for line reloading. 
---
PROS:
Split spool design;
It suits various trimmer models;
It's perfectly priced to offer an ideal value for money;
Top-quality.
CONS:
It is not that solid, compared to other models.
---
Grass Gator 4680 Brush Cutter Extra Heavy Duty Replacement Trimmer Head
Here comes an item that's made to fit 99% of all straight shaft trimmers. This is, undoubtedly, a lifetime opportunity to have all your trimmer head compatibility problems solved. Like all devices under review, cost-wise, the item is made to meet your strict budget. 
Moreover, the tool is highly recommended to those with heavy-duty, commercial-grade gas trimmers above 25cc. It is perfect for grass and heavy bushes.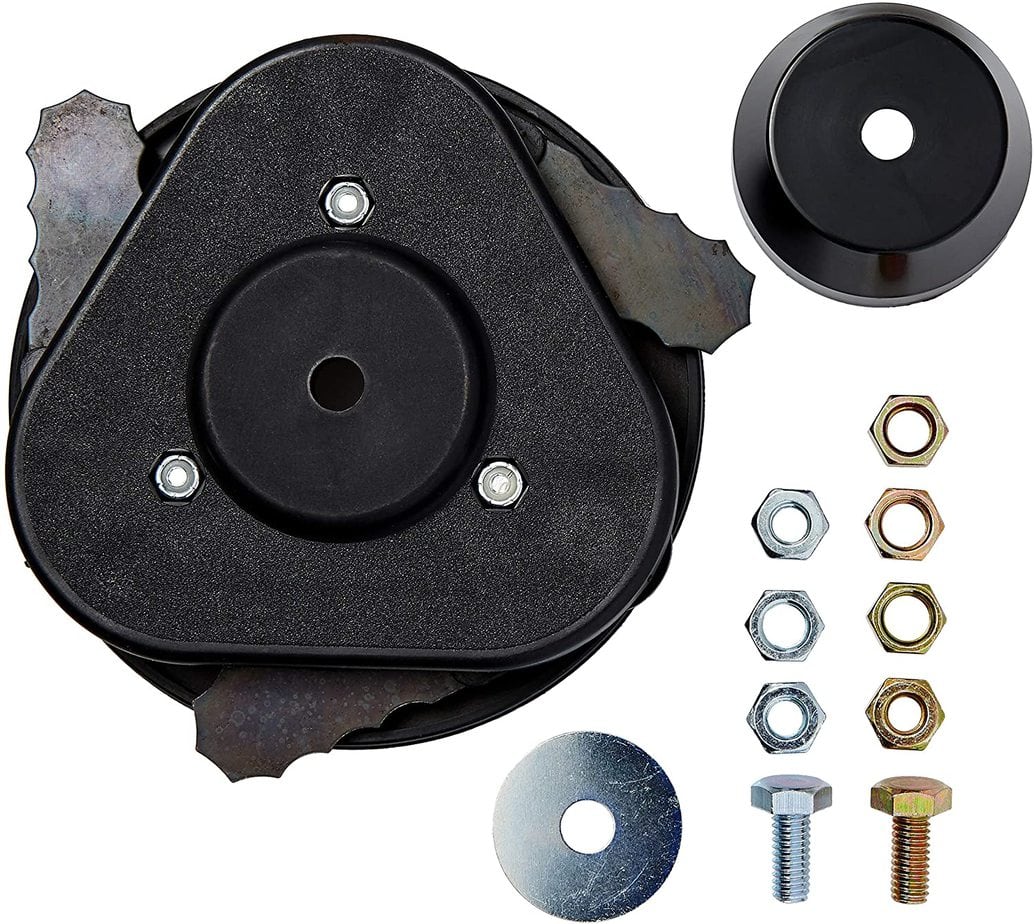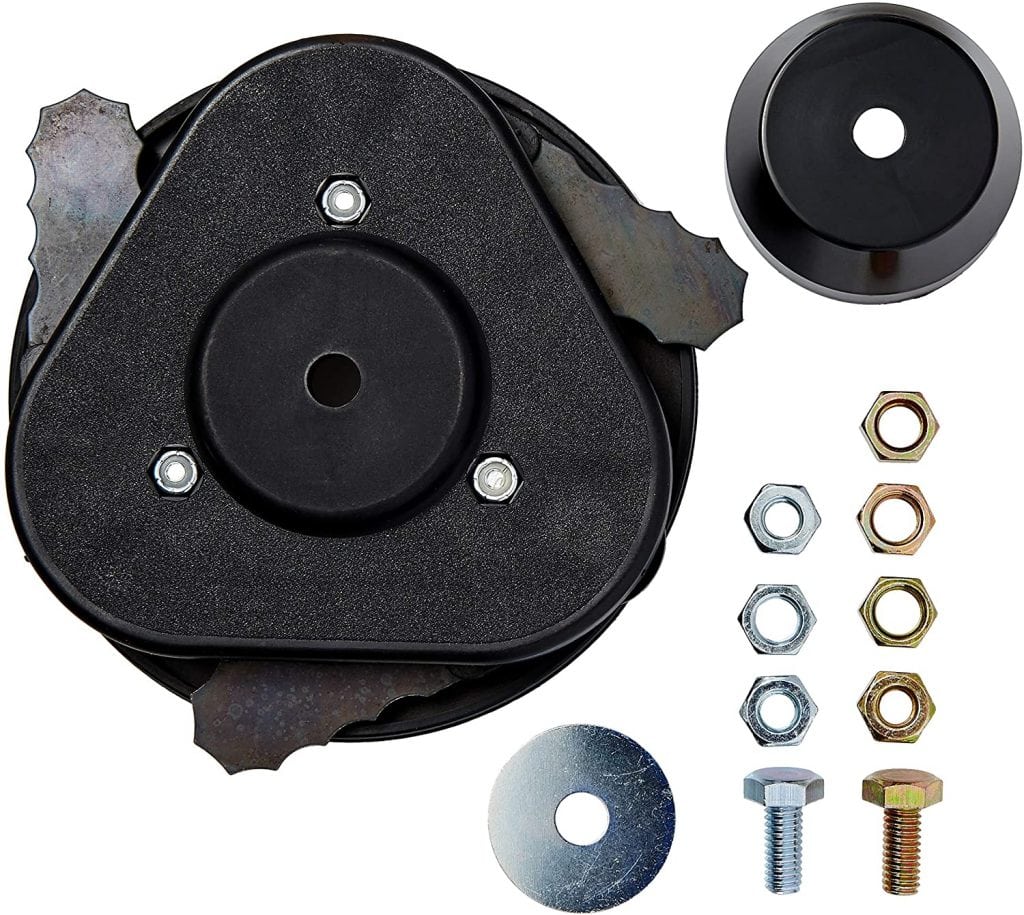 It is powerful, and it comes with a set of three blades. Should you be working on any area, remember to use protective gear, safety first! The tool's only drawback is the way it is made of steel and thus slightly substantial. 
However, this shouldn't prevent you from getting this item as it will meet your needs beyond expectations. That said, value for money and ease of use guarantee that you get a high-quality product when you buy the tool.
---
PROS:
Ideal for commercial use;
Heavy-duty construction;
Highly powerful and resilient.
---
Echo 99944200907 Speed-Feed 400 Universal Trimmer Head
Even though the item is a little bit pricey, I still put it on my list. The tool is versatile, which makes it an ideal option for all Echo trimmers. Also, it is accessible in curved and straight shafts for your unlimited use. 
This medium-sized gardening tool is suitable for commercial use. It is also heavy-duty and hence compatible with over 25cc gas-powered trimmers. Its performance is exceedingly high, making it an ideal addition in your rack.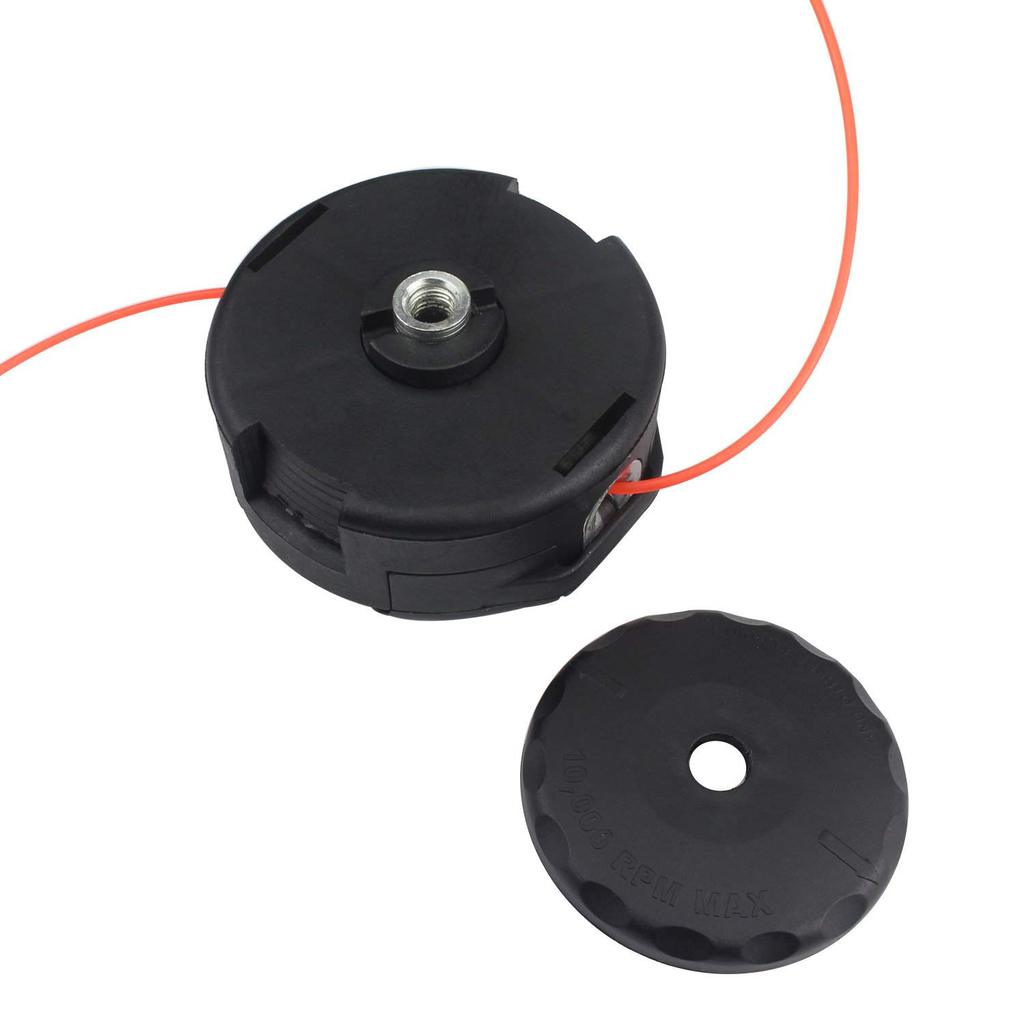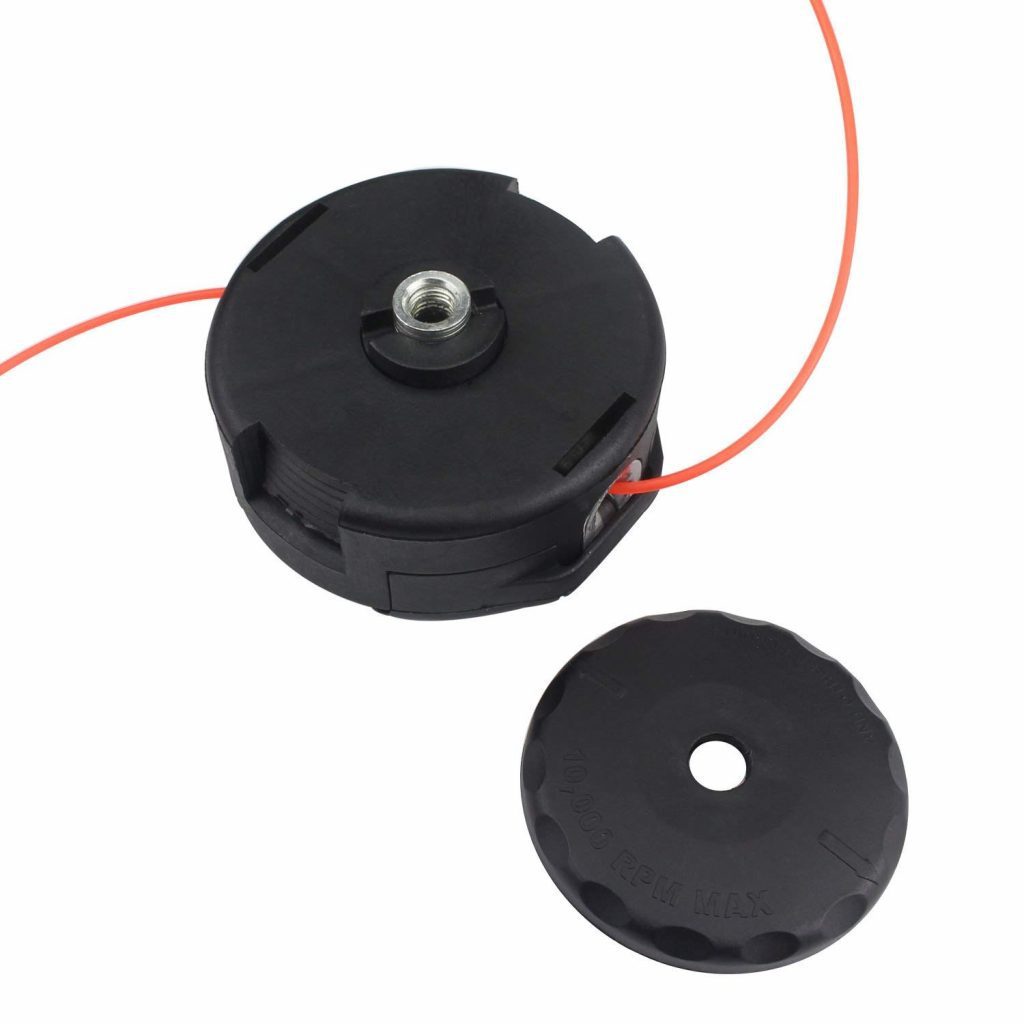 The product has an easy load time, and it is effortless to use after installation. However, the conveyed instruction manual is close to useless when you read it in a rush. Images are frustrating, and their navigation is awful. All in all, the item will suit your application in unimaginable ways once installed.  
---
PROS:
Universal;
Present in curved and straight shaft designs;
Works perfectly.
CONS:
Terrible installation manual;
Slightly costly.
---
String Trimmer Replacement Head – Wrap Up
Conclusively, a string trimmer will not serve its purpose without having an ideal head attached. When making a trimmer head purchase, ensure you consider the following features;
Type – there is a fixed head, bump feed and automatic feed trimmer head. Automatic feed heads are perfect to use but are a bit costly, while bump feeds are available at an affordable price.
Grass thickness – string trimmers are suitable for soft grass, but during replacement, you can change the blades and use ones that better suit tough bushes.
Head size – those working on relatively small yards can do the work using small-sized trimmers, but should the area be larger, and a bigger tool will be required.
Compatibility – universal heads are the best option for you as they will fit almost every trimmer you got.
That said, ensure you go through the instruction manual for an easy installation process. Also, make sure you select one from the items listed above as they are the best in terms of cost and performance.  
Finally, as I leave you to make an informed decision on which trimmer head to purchase, what's your most favorite lawn caring tool – a string trimmer, or a trimmer with blades? Please leave your comments in the feedback section!