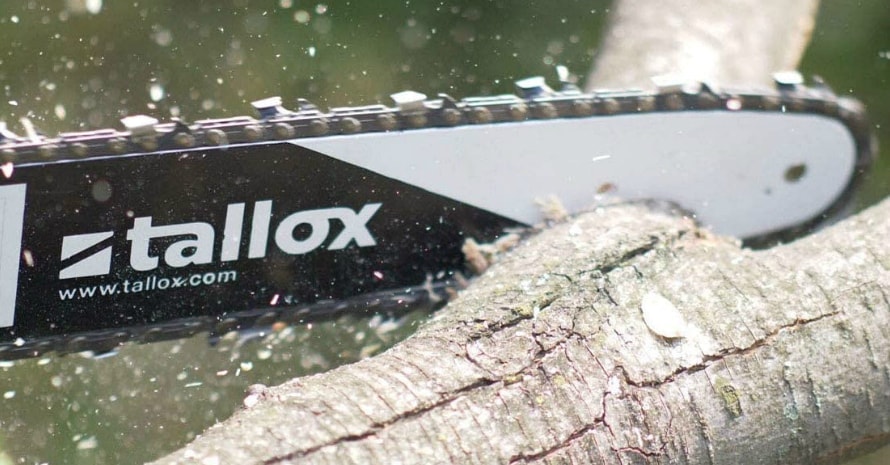 Hi and welcome to my blog! If you're reading this, you're probably looking for the best chainsaw chain around. Fortunately, I know the ropes in this field. In this article, I share everything I know about chainsaw chains and tell how to choose the right, depending on your purposes and equipment model.
Here you will also find actionable tips on using and maintaining your new chains properly and how to choose the right model for your purposes. Still, the biggest part is dedicated to the reviews of the most reliable chain models by different manufacturers.
The vibration is significantly lowered
Excellent value for 14" saws
Semi-chisel cutters with chrome plating serve longer
The vibration is significantly lowered
Excellent value for 14" saws
My Choice
Semi-chisel cutters with chrome plating serve longer
You should understand that your choice will define the quality of your work. The power tool you have should be able to cut smoothly and rapidly. It has to be ready for lengthy sessions, heat, moisture, multiple sharpenings, and other challenges.
Read my article keeping your purposes in mind and always choose products that can do at list a little more than you need. It's a good way to ensure that you won't fail right in the middle of the workday because your new chain broke or blunted too fast. I wish you make the right choice. Read on!
Chainsaw Chain Reviews: My Top Ten
Let's get straight to the point. Here are the 10 best chains that I've ever used. I tried to do my best to keep the reviews concise and comprehensive, so they include the most important data along with clear recommendations on the purpose of their use. The best cutting chainsaw chain for your needs is definitely amongst them.
1. Oregon S56 16-inch Chainsaw Chain – Good for Firewood & Domestic
Specifications:
Bar length: 16 Inches

Drive Links

: 56
Chain Pitch: 3/8 Inch
Gauge: 0.050 Inch
Fits these chainsaw models: Echo CS-400, CS-310, CS-352 and CS-370, Poulan 2150 and 3816, Makita EA4300F40B, Ryobi RY3716 and other similar models
This chain by Oregon is a popular solution for firewood and domestic tasks that you can really trust. It's designed to provide excellent performance on devices equipped with engines that have up to 42cc power.
You can use it with chainsaws by Husqvarna, Poulan, Homelite, Echo, Remington, and Craftsman if they have a 16" guide bar, .050" gauge, ⅜" pitch, and support chains with 56 drive links. It's an excellent choice for homeowners who do gardening jobs and may need to cut trees after heavy storms.
This model has a rather low kickback that meets ANSI requirements and CSA standard z62.3. The cutters of the chain are chrome-plated in order to keep the item sharp longer. This is achieved due to the usage of hard industrial chrome. As a result, you can sharpen it a bit less during the first year.
What's included:
In addition, the manufacturer uses the original low-vibration drive link shape that adds a small gap between the guide bar and the chain to reduce vibration by 25%. Add the advanced oiling system that preserves the needed amount of oil between the parts longer, and you'll get an ultra-durable solution for all common tasks.
---
PROS:
The vibration is significantly lowered;
Patented chrome-covered cutters;
Prolonged lubrication effectiveness;
Low kickback;
Compatible with 6 brands.
CONS:
Not for heavy-duty tasks.
---
2. Husqvarna 18-inch Chainsaw Chains
Specifications:
Bar length: 18 Inches

Drive Links

: 72
Chain Pitch: 0.325 Inch
Gauge: 0.050 Inch
Fits these chainsaw models: 550XP (MII), 435e, 440e, 445e, 450e, 450 Rancher, 543XP, 545 (MII)
This chain is designed and manufactured by Husqvarna, a Swedish company that has reached the highest rating and sales amongst all brands in the industry. It's also the longest-operating weapon manufacturer in Europe, so you can be sure to obtain a high-quality product.
This chain has a common .050 gauge and .325-inch pitch, which fits around 70% of all guide bars, including such models as 550XP (MII), 435e, 440e, 445e, 450e, 450 Rancher, 543XP, 545 (MII). It's an excellent solution for arborist works and those types of high-performance works that require medium-sized chainsaws.
What's included:
powersports-chain-and-sprocket-kits
It will also work great with a fast-cutting chainsaw. Of course, you will be glad to have this item for your household purposes too. I recommend this model for both commercial and occasional use. It's a best-selling item in the category due to its versatility and high-performance characteristics. It's an excellent choice if you're looking for your first chain as well as for your cutting business.
---
PROS:
Extra-durable solution;
Good for commercial and private purposes;
Low kickback and vibration;
Good for lightweight chainsaws;
Original Husqvarna production.
---
3. Oregon S52 – High-Performance 14" Chain
Specifications:
Bar length: 14 Inches
Drive Links: 52
Chain Pitch: 3/8 Inch
Gauge: 0.050 Inch
Fits these chainsaw models: Echo – CS-2511T, CS-280, CS-290, CS-300, CS-3000, CS-301 Greenworks -12A Electric 20022 & 20232, 2020902ME Homelite – 20, 20AV, 23, 23AV, 3300, 3314, 3316, 3318, 3350, 3550, PS33 Ryobi – RY3714, RY40503, RY40530, RY43006
By choosing this 14" chain, you can be sure that you won't lose at performance as it's almost equal to its more powerful rivals. It provides a perfectly smooth and fast cut with low chips scattering. These results are achieved due to Chamfer Chisel cutters that are covered with a thick layer of industrial chrome. This layer protects the cutters from corrosion and reduces the risk of kickback to the minimum.
This model is compatible with over 40 chainsaws by top manufacturers, including Craftsman, Sears, Echo, Homelite, Makita, Husqvarna, McCulloch, Poulan, and Worx. It has a 0.050" gauge, ⅜" pitch, and 52 drive links, so look at your model description to check compatibility.
What's included:
1 x Oregon S52 AdvanceCut 14-Inch Chainsaw Chain-grey
It cuts through hard and softwood very smoothly and with surprisingly high precision. It's one of the best options for 14'' guide blades. This chain is very safe to use due to direct chips flow. Plus, Oregon offers high-quality and reliable support all around the US as it's a native American brand.
---
PROS:
Smooth and precise cutting;
Excellent value for 14" saws;
US-based support;
Competitive pricing;
Professional performance.
---
4. Poulan/Weed Eater 18 inch – Best Chainsaw Chain for Hardwood
Specifications:
Bar length: 18 Inches
Drive Links: 72
Chain Pitch: 3/8 Inch
Gauge: 0.050 Inch
Fits these chainsaw models: 2155, 2175, 2300, 2375, 2400, 2450, 2500, 2550, 2555, 2600, P260, P – 3818AV, 3818WT, 4018WT, 4018AV & 4018AVBH, PPB – 1838, 4018 & 4218, PP – 4018, 4018WTL, 4218AV, 4218AVX & 4218AVL & SM4218AV
Poulan Pro is originally an American company from Shreveport, Louisiana. Today, it manufactures a large variety of outdoor power equipment under Poulan Pro, Husqvarna, and Sears Craftsman brands.
The brand provides true American quality under wise Swedish control, so it's a brand you can really trust. This particular item is manufactured in China, but I didn't notice lower durability or other flaws.
This 18" saw chain has a .050" gauge and ⅜" pitch, which is a universal setup compatible with a variety of models. You can simply match the color marker or the specs and wear them on any device that has matching requirements. However, the manufacturer offers the best compatibility with Poulan, Craftsman, Husqvarna, and Jonsered.
What's included:
Poulan chain has an extra-durable design so that you can use it for hardwood and firewood and be sure that it won't blunt too fast. The length of the item makes it suitable for many heavy-duty professional devices. Due to twin corners, the performance of the product is amongst the best on my list.
---
PROS:
Twin cutters for better cut-through;
Excellent for the hardwood;
Competitive price offers;
Color match indicator.
CONS:
No packed offers;
The instruction could be better.
---
5. Oregon S62 18 inch AdvanceCut Chainsaw Chain
Specifications:
Bar length: 18 Inches

Drive Links

: 62
Chain Pitch: 3/8 Inch
Gauge: 0.050 Inch
Fits these chainsaw models: Craftsman/Sears 316.38090, 358.34118, 358.34190, Homelite 23AV, 3300, UT10580, UT10582, UT10588, UT10589, Kobalt KCS180B and KCS 4080-06; McCulloch CS340, CS380
Welcome to the 3rd, the last, but not the list of Oregon products in the article. It's a powerful semi-chisel chain with heat-treated industrial chrome plating that provides excellent sharpness for an elongated period. Due to the ⅜" low profile pitch and .050" gauge, you can put it on over 25 chainsaw models by Craftsman/Sears, Husqvarna, Echo, Poulan, Homelite, Kobalt, McCulloch, and Remington.
Similarly to smaller-length models by the brand, this chain offers around 25% lower vibration. The improved rivets of the item ensure slower stretching, which means that you don't have to adjust tension too often.
What's included:
By buying this chain, you get a reliable workhorse for cutting all types of hardwood and logging as many trees as you need. Low-kick technology is evaluated and approved by ANSI and CSA standards, which makes it a perfect option for home and business use.
---
PROS:
Manufactured in Canada;
Universal heavy-duty solution;
Large discounts for packed solutions;
Semi-chisel cutters with chrome plating serve longer;
Lowest kickback amongst 18".
CONS:
Multiple-pack offers are overpriced;
Shortened cutters.
---
6. SUNGATOR 3-Pack 18-Inch Chainsaw Chain – Big-Pack Deal
Specifications:
Bar length: 18 Inches
Drive Links: 62
Chain Pitch: 3/8 Inch
Gauge: 0.050 Inch
Fits these chainsaw models:

Craftsman/Sears, Echo , Homelite,

Replacement for McCulloch, Poulan, Remington, Kobalt 
Welcome a long and aggressive semi-chisel chain by SUNGATOR. Due to the classic .050" gauge and ⅜" pitch, the model perfectly fits a large number of chainsaws, including Craftsman/Sears, Hoselite, Remington, Husqvarna, and Poulan.
Still, it works quite well on compatible devices by other manufacturers as well.
The entire item is produced of high-quality imported German steel that doesn't fracture too early and remains tough under any circumstances.
All these features make this chain more expensive than most competitors, but you won't have to do so much maintenance work. In addition to that, the rivets of the chain are heat treated to provide more security to the user.
The item is water-resistant and gives significant vibration reduction that can reach 20%. Plus, the product is covered in anti-rust oil that not only repels moisture but also adds extra stability.
What's included:
I recommend this model if you have several 18" chainsaws in your arsenal and you are performing a wide range of heavy trimming and cutting tasks, including medium-difficulty logging.
---
PROS:
Low-vibration design;
Water-resistant material and oiling;
Good enough for the hardwood;
Acceptable for professional use;
Industrial chrome plating.
CONS:
More expensive than most competitors, but includes 3 items per pack.
---
7. Poulan Pro 20-Inch – Most Aggressive Chainsaw Chain
Specifications:
Bar length: 20 Inches
Drive Links: 70
Chain Pitch: 0.375 inch
Gauge: 0.050 Inch
Fits these chainsaw models: Poulan Pro saws

 
This Poulan Pro chain is the most powerful among all items in the article. It has the standard gauge and high pitch, letting you cut through the log unleashing the full power of your device. Despite the size, it will keep your saw balanced without overweighing.
Another awesome feature is that you can figure out which model the chain fits the best, using the calculator that's built into the Amazon product page.
Similar to other models, it also has reduced kickback and vibration, which makes it a real finding for lightweight 20" lightweight models. The cutting ability of the model is remarkable and high enough for continuous professional processes in the woods. Although the chain is quite pricey, you get accuracy and reliability during lengthy runs.
What's included:
I recommend this chain for working at all sites, independently from your tasks. It can handle anything and survive thousands of sharpenings. It's perfect for commercial purposes at any time.
---
PROS:
Good bore cut;
Excellent for thicker trunks and dirty/frozen spots;
Heat-treated;
For secure fast cutting;
Compatible with a variety of devices.
---
8. STIHL 26RM3-74 Oilomatic Rapid Micro 3 – Top German Quality
Specifications:
Bar length: 18 Inches
Drive Links: 74
Chain Pitch: 0.375 inch
Gauge: 0.063 Inch
Fits these chainsaw models: Oilomatic Rapid Micro
STIHL is the best-selling chainsaw manufacturer in the world that has been producing chains and power tools since 1926. It has been on the top income charts since 1971 and it continues to provide the best German quality worldwide.
STIHL 18" chain provides professional performance quality for any tasks around your land, including such heavy ones as logging, slicing, felling, bucking, and limbing on medium-difficulty sites. This item can also boast relatively low kickback and one of the lowest traumatism rates on the market.
This chain totals 74 pieces with a .063" gauge and .325" pitch. The diplomatic system provides smooth action and high durability during continuous professional operation. That's why I respect this product very much and recommend it to pros all the time.
What's included:
STIHL 26RM3-74 Oilomatic Rapid Micro 3 Saw Chain, 18″ 3689 005 0074 – 2 Pack
If you are operating commercially, you will quickly recoup it and earn a lot more over time. The item is compatible with all chainsaws that have the matching bar length, pitch, and gauge.
---
PROS:
Universal compatibility;
Heavy-duty solution;
Genuine German quality;
Excellent oiling;
Top market ratings.
CONS:
Rather expensive;
Not for novice users.
---
9. SUNGATOR 3-Pack 16 Inch Chainsaw Chain – Pack For Power Users
Specifications:
Bar length: 16 Inches
Drive Links: 56
Chain Pitch: 3/8 Inch
Gauge: 0.050 Inch
Fits these chainsaw models:

Craftsman/Sears, Echo , Homelite,

Replacement for McCulloch, Poulan, Remington, Kobalt 
This one's a shorter version of the previous chain by SUNGATOR. The package includes 3 ultra-durable 16-inch chains for one of the lowest prices on the market. Nevertheless, the quality and technologies used for manufacturing are reliable.
The chain has semi-chisel cutters covered with a durable layer of tough industrial chrome that provides excellent wear-off resistance. You can actually use it for 2 full fuel tanks instead of 1. The product is entirely made of German steel that has an anti-fracture effect and ensures a strong connection of chain links due to heat-strengthened rivets.
What's included:
The model has standard specifications and can be used with 16" bars that are compatible with ⅜" pitch and .050" gauge. You can put it on any model that meets these specifications, including McCulloch, Echo, Homelite, Husqvarna, Poulan, Craftsman/Sears, Poulan, and many more.
---
PROS:
Semi-chisel for low kickback and fast cut;
Durable German steel;
Excellent compatibility;
Needs fewer tightenings;
Three chains in a pack.
CONS:
Non-expandable structure.
---
10. Tallox 3 Pack 10″ Chainsaw Chains – Small & Powerful
Specifications:
Bar length: 10 Inches
Drive Links: 40
Chain Pitch: 3/8 Inch
Gauge: 0.050 Inch
Fits these chainsaw models: Replaces Oregon, Greenworks, Remington, Maxtra Pole Saw, Craftsman 2-in-1 Electric Corded Pole Saw
This shorty has universal properties and fits 0.050" gauge and ⅜" low-profile pitch, but the length is set for short 10" guide bars. It can be used on a variety of light and midweight chainsaws by major manufacturers, including Craftsman/Sears, Earthwise, Echo, Greenworks, Worx, Poulan, Remington, Husqvarna, and others.
What's included:
The pack includes three high-quality chains, so it's a nice offer for commercial saw owners. Such length won't let you log trees, but you can successfully apply it for removing fallen trees after storms and all sorts of branch trimming services. I recommend it to both professional and beginner-level users who prefer short-bar devices.
---
PROS:
Good for short bars;
Can be applied for professional tasks;
Fits a variety of devices;
Three-chain pack;
Competitive pricing.
CONS:
Not for heavy-duty tasks.
---
How do I Know Which Chain Will be Compatible?
To make sure that the chain you are going to buy is compatible with the particular chainsaw model, you have to be able to read its characteristics properly. Fortunately, there's nothing magical, and all the needed parameters are indicated on all chains for chainsaws. Let's learn the parameters one by one.
Pitch
This parameter is usually calculated in millimeters. To calculate it, you have to divide the distance between 3 rivets by 2. The pitch size defines your performance and requires a particular engine that has enough power to deal with it. You don't have to chase the largest pitch but look for the one that has the best performance/power ratio with your device. There are 5 main types:
6.35 mm (0.25") – this type is suitable only for those saws that are used for average gardening routines, such as trimming. It's commonly used on modern battery-powered chainsaws that are designed for gardeners as they cannot cut logs.
8.25 mm (0.325") – one of the most common pitches that's suitable for the majority of tasks around your land;
9.3 mm (0.375") – the second most popular pitch. It offers a bit more capabilities. Remember that it can be marked as ⅜ to avoid confusion with the 0.325" pitch.
10.26 mm (0.404") and 19.05 mm (0.75") – excellent for professional devices that are commonly used for logging. You don't need this pitch for domestic tasks.
Gauge
This parameter displays the thickness of drive links that must match the guide bar of your tool to work properly. If the gauge is too large, the chain won't fit. If it's too small, it will slip off the bar when you start working.
The gauge is measured in inches. The most common size on the market is 0.05", but there are 3 more sizes, including 0.043″, 0.058″, and 0.063″. The mark is usually stamped on both the package and the bar guide. It's very difficult to measure it without special measurement tools, so you have to look for the parameter in the chainsaw instruction before shopping.
Number of Drive Links
This is the third and last parameter you should remember. The number can be printed on the guide bar or in the user manual. If not, count it yourself. Never use the number without previous parameters as the right length of the chain you need relies on a combination of the drive gauge and quantity.
Which Chainsaw Chain is Best for Hardwood?
First of all, you should remember that hardwood includes such trees as oak, maple, hickory, birch, cherry, and like. If you want to cut them smoothly and quickly, you should be looking for a saw chain with semi-chisel cutters that have rounded corners. Due to this feature, your cutters will remain sharp longer.
If you think that full-chisel remains sharp longer, I have to warn you that full-chisel chains lose sharpness faster, especially if you use them to cut dirty and frozen hardwood. In fact, many websites will tell you to buy full-chisel saw chains as they can cut through hardwoods faster. Well, that is true, but they lose their edge much faster, too, because of that. It's up to you to choose anyway.
Which Chainsaw Chain is Best for Cutting Firewood?
My recommendations for cutting firewood are pretty much the same. Semi-chisel is a perfect solution here too. However, if you don't mind the shorter longevity of full-chisel chains and you need higher speed, full-chisels will work great too.
FAQ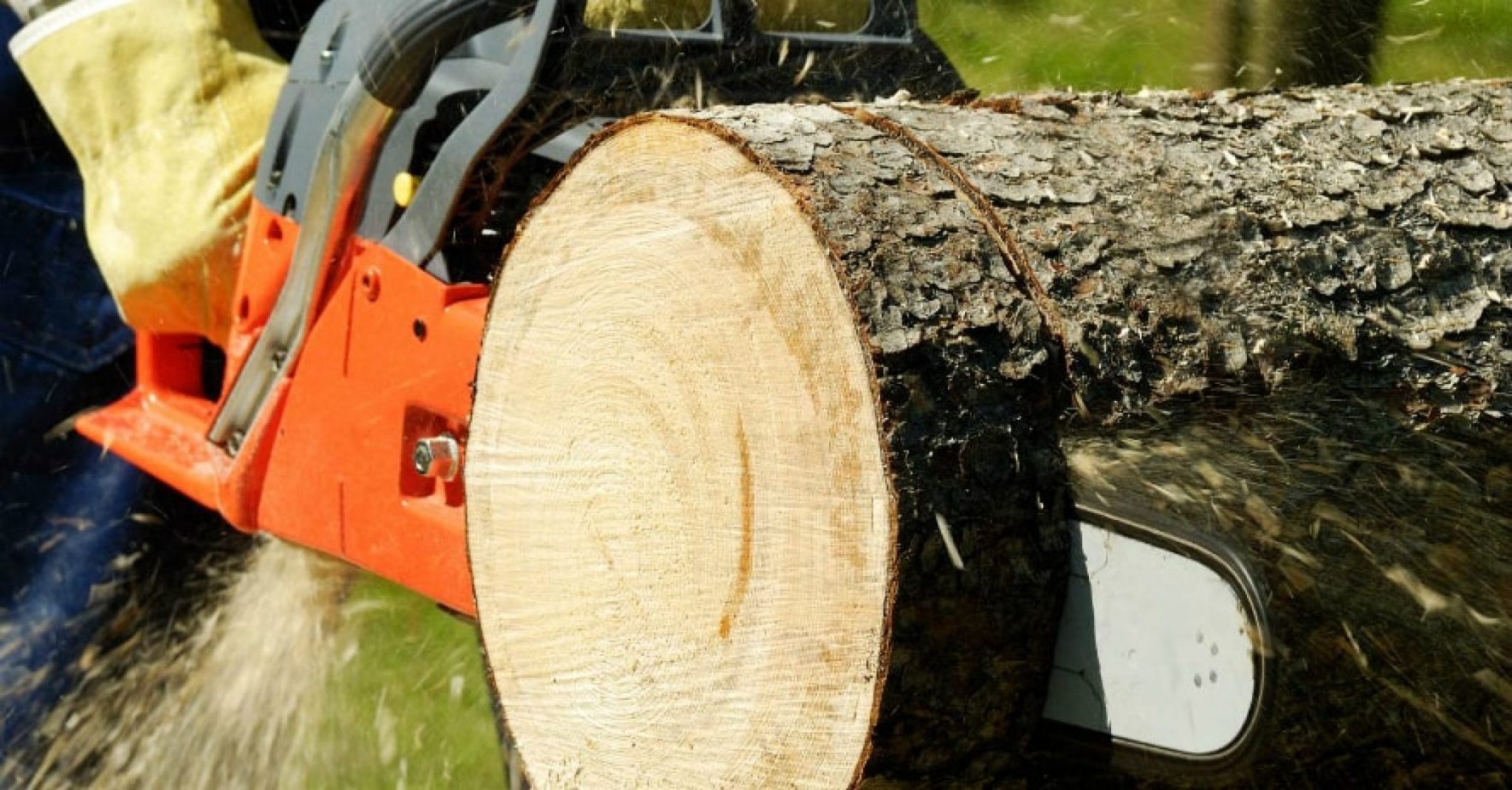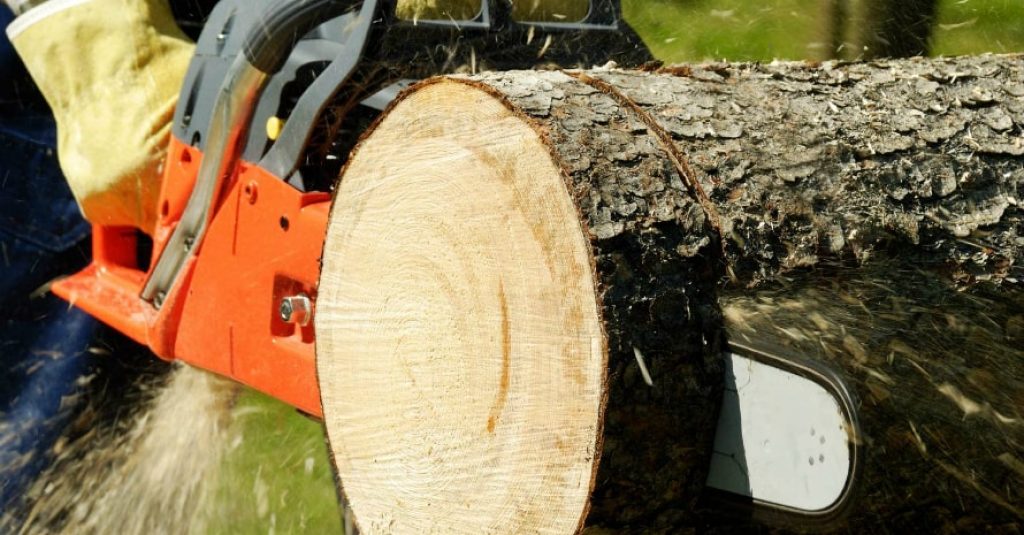 Here I've given the answers to the most frequently asked questions about chainsaw chains. So read on to find more information and be a pro in this field.
How long does a chain last?
The condition of your chain can largely affect your performance, so it's important to replace it on time. The longevity of your chain depends on the use and maintenance procedures that you do. An average item can survive around 5 years if you use it frequently and apply proper care methods, including careful sharpening.
If you're an occasional user, it can show excellent performance for up to 10 years in a row. Manufacturers can provide you with guarantees and expectancies, but they can never predict the real end date. Chainsaw blades in the reviews above are high-quality steel blades that can handle hundreds of hours until they are worn out.
However, sometimes (very rarely) chains break even during the first year. It doesn't necessarily mean that the chosen manufacturer is bad, as all production lines have a defect rate. It's absolutely normal, but I don't recommend you buy items that have too many negative reviews. Look for products with a warranty if you worry that they may break untimely.
Your chain can also "die young" if you hit a rock or something too solid and damage it too heavily. Maybe, a professional would be able to repair it. Maybe not. It depends on the amount of damage.
How many times can I sharpen a chain?
There's no specific number that indicates the maximal number of permitted sharpenings as there are two factors that are very difficult to track. I'm talking about the amount of metal that you take off while sharpening and the amount of damage your chain gets every time you use it.
You always have to check if the chains have chips or significant breaks. Sometimes it's impossible to fix the thing independently from your experience and professionalism. But in average cases, you can keep sharpening it until the blades become too small to keep cutting effectively.
What do the numbers on a chainsaw chain mean?
Every packaging has three numbers on it. Internationally, they indicate pitch, gauge, and the total number of drive links. Using these digits, you can make sure that your chainsaw and chain are compatible and safe to use together. You can find more information about compatibility in the sections above.
How to sharpen a chainsaw chain?
First of all, you have to remember the rule. You have to do the sharpening every time your fuel tank gets empty. And don't sharpen it with the full tank to avoid accidents. Your file can produce sparks, after all!
Before sharpening, you have to ensure that you:
Wear special gloves to secure your arms;
Wear protective eyewear to avoid metal chips from getting into your eyes;
Have the full filing kit, including a round file, flat file, chainsaw file guide, and depth gauge measuring tool;
Know the chain type and unique sharpening requirements;
Tensioned the chain tight enough to avoid trauma;
Clean the chain of grease and oil to prevent build-up from accumulating on the file.
Now you have to treat every blade with both files, keeping the proper angle by placing a file guide on each section. You have to make 2-3 steady strokes in each section. Treat the cutters on one side of the chain, and release the brake to switch sides.
I also recommend you to follow the unique sharpening instructions, repeat the procedure regularly, and you'll always have the sharpest chainsaw chain.
How to put a chain on a chainsaw?
Given that you've already removed the chain of your chainsaw, you have to follow these steps to put it back. Here they are:
Put the chain in front of you to make sure that all the parts are facing the right side. The upper raw has to be facing away from you when you are holding the tool.
Now secure it around the sprocket and align it along the bar. The tension nipple should be fitting the hole in the bar. Tighten it by pulling the chain and use a screw for desired tension;
Put the cover plate back and make sure that the chain spins smoothly, and you can lift it about 0.25," and it's not too tight.
Sharp Chain Cuts Smooth
Wow! I'm impressed that I've finally gotten through the writing of this large piece! And I'm sure that I've included everything I planned to. Now you have an actionable guide and a pack of comprehensive reviews to choose the best chain for your precious power tool. Be attentive to characteristics as things can get quite tricky if you miss something.
What chains have you already used? Did you like the brand, or was it a nightmare? What tips can you offer to make my guide even more useful? I'll be glad to see any of your comments below the article! Feel free to ask questions if something is not clear too.
And don't forget that my blog is full of other useful saw info, and I'm already on the way with a bunch of new content as well!