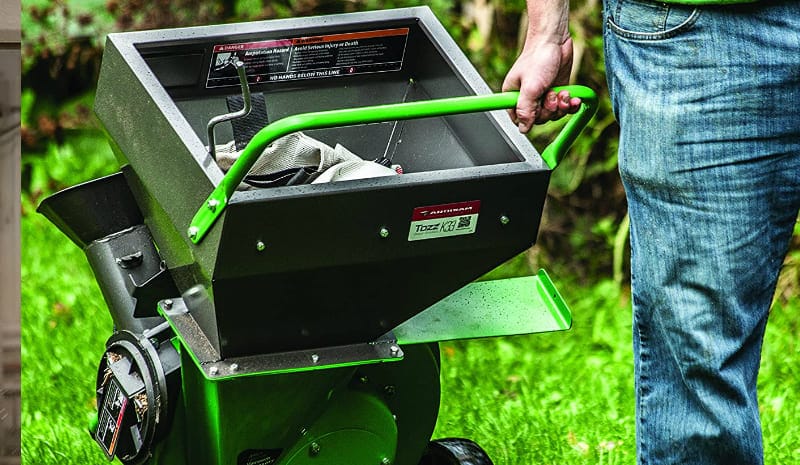 As soon as the summer ends, one of the best seasons starts. We all enjoy the beauty of the colors and shades. However, this time of the year can be darkened with all the faded leaves everywhere in your yard. If you have both a garden and a lawn, you probably want to keep them neat and clean. That is why you need to find the best leaf mulcher to get rid of the old foliage in fall effectively.
It is not enough just to collect them with a blower or a vacuum. You still have to deal with piles of leaves. The best way to clean your yard in an eco-friendly way is to turn leaves and sticks into compost, which you can use during the next garden season. To fasten this process and lower the amount of litter, you should shred it into mulch. That is when the mulching machine becomes handy.
There are numerous mulching options for gardeners on the market. Moreover, there are many parameters you should consider before buying power sources like motor, mulching ratio, etc. Knowing this, I decided to share my knowledge in this aspect. Check my article to level up your gardening expertise.
Searches for the Best Leaf Mulcher: Reviews
In this section, you will get familiar with some good examples of mulchers for your garden and yard. I studied every product considering their technical characteristics, customer reviews, and live performance to provide you with the information required for making the right purchase.
1. WORX WG430 – My Top Pick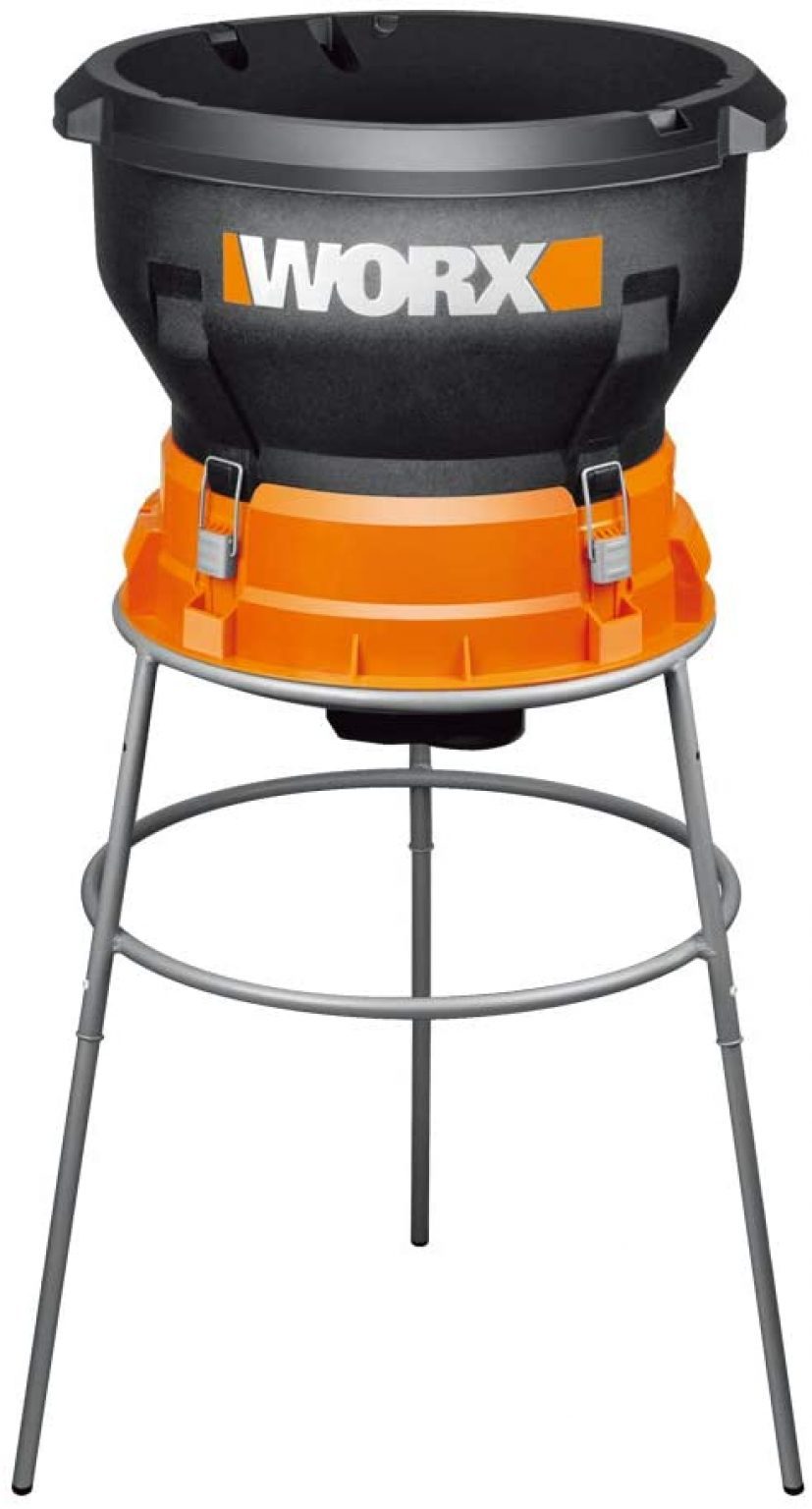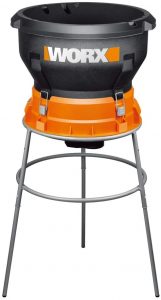 Let's start with my top-pick electric mulcher from WORX. This is a powerful tool for your garden as it can shred up to 53 gallons of leaves per minute. Most of the customers admit their effectiveness and convenience in use. This machine provides an 11:1 mulching ratio that allows easier dealing with garden wastes and composting it. The Worx leaf mulcher can deal not only with light dry leaves but also thick and wet piles without much fuss and hassle. But the main reason I call this product the best leaf shredder for compost is its unique bladeless shredding system, which makes this mulcher safer for storage when you do not need it.
The shredding mechanism here is similar to a garden trimmer that cuts litter quickly with 24 cutting lines. Moreover, you can replace them anytime you need as these details are standard and available on the market.
The overheating is not an issue here, thanks to the clean air motor cooling system. You also can attach a plastic or paper bag to the grinder and collect all the mulch at once. The mulcher has a suitable height to throw leaves in it without much effort.
Some users claim this machine is loud, but this is an inevitable result of quick and effective shredding.
Specifications:
Product Dimensions: 22.6 x 22.6 x 13.2 inches
Item Weight: 20 pounds
Powerful: 13 Amp
Manufacturer: Positec/Worx – Lawn & Garden
Speed: 8,500 RPM
What's included:
13 Amp Leaf Mulcher

24 cutting lines

bag support ring

manufacturer's 3-year warranty
The construction here is relatively light, with a weight of 24 pounds. It is foldable, and you can dismantle it for compact and convenient storage. This feature makes its cleaning easier as well. The source power here is electricity that is safer for the environment, and you can always have the working shredder as long as the working socket is available.
---
PROS:
Bladeless mulching;
Clean air motor cooling system;
High capacity and ergonomic height;
Dust-free mulching;
Portable and easy to maintain.
---
2. Sun Joe CJ601E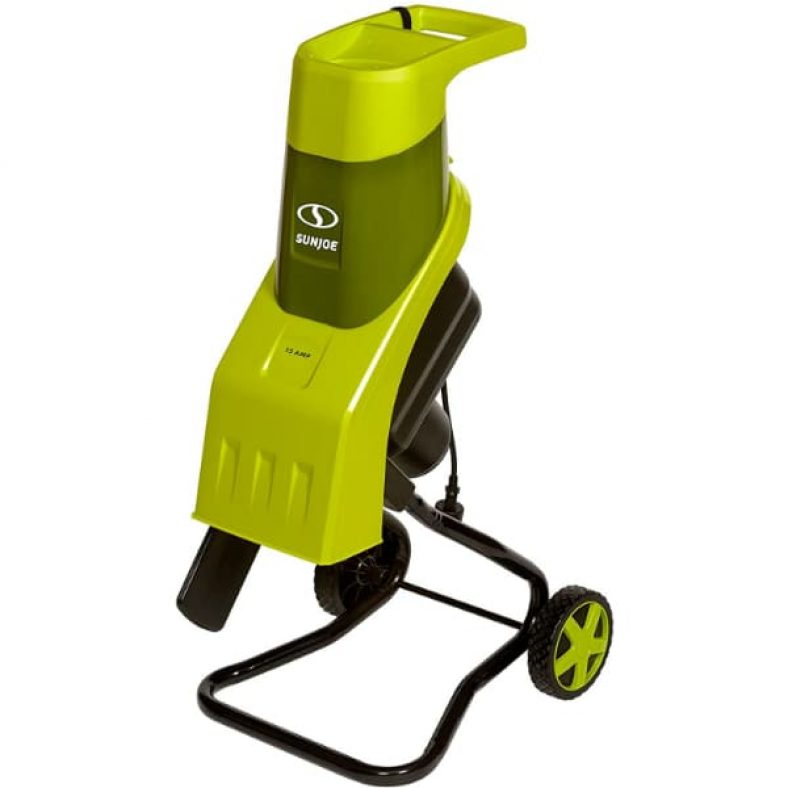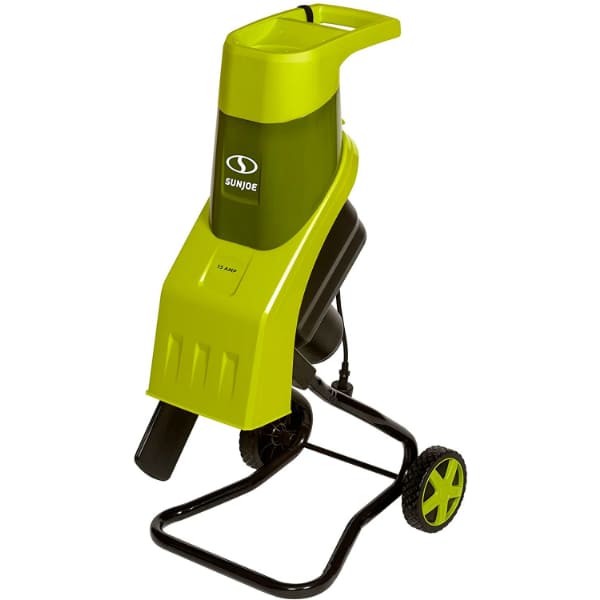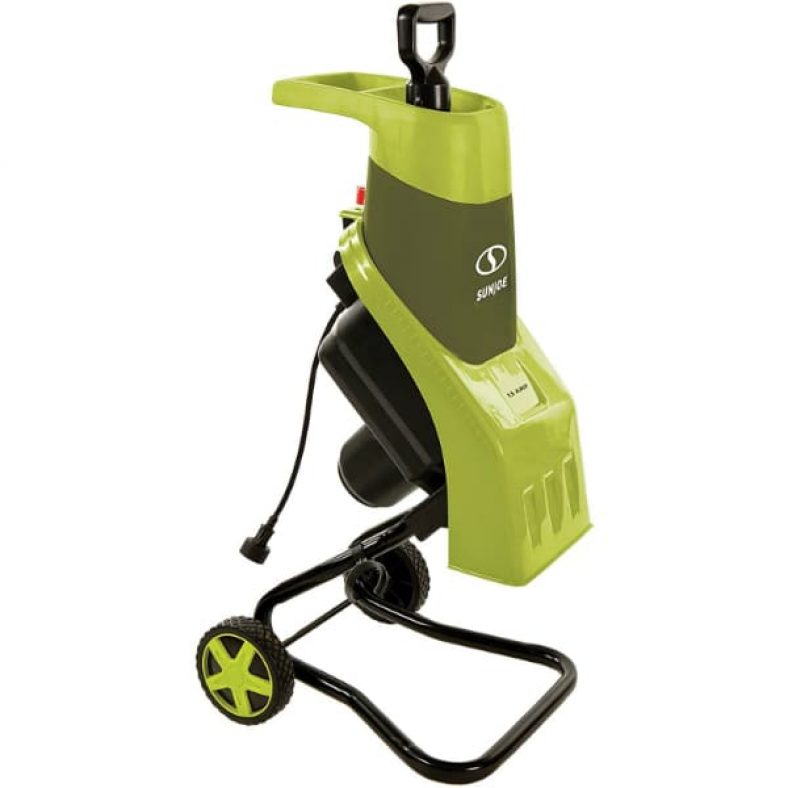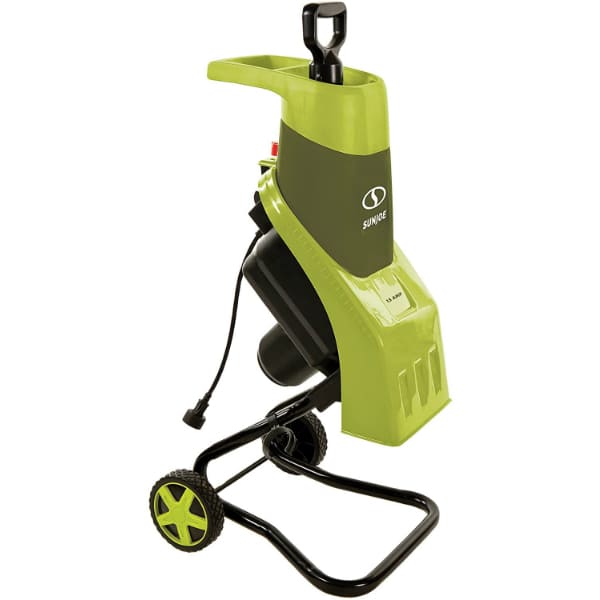 If you are looking for a wood and leaf grinder with a powerful engine and an instant start function, Sun Joe has something to offer. The motor has 14-ampere performance, ensuring quick and effective shredding, helping you to clean your yard from the wooden litter in no time.
The device can create mulch out of the branches up to 1.5-inch thick. It starts working instantly without wasting time warming up. At the same time, security is ensured by the safety hopper with a locking knob that prevents the motor from working while opened.
This mulcher has compact dimensions, so you can store it in your garage or storage without taking up a lot of space. But the construction is still durable and secure. Large wheels add convenience and portability to this model. And you can even choose one of three colors for your new garden assistant.
Specifications:
Product Dimensions: 27 x 17 x 19 inches
Item Weight: 25.4 pounds
Powerful: 14-amp
Manufacturer: Sun Joe
Speed: 4300 rpm
What's included:
Feeding Paddle

Hopper

6 in Wheels
The brand is trustworthy enough, as it produces a wide line of garden equipment and has good experience in this niche. I haven't found any noticeable drawbacks in this model. However, there were complaints that this shredder is effective only with small branches and twigs.
---
PROS:
Powerful engine;
Effective chipping and shredding;
Safety hopper with locking knob;
Compact and portable design;
It comes in three color options.
CONS:
Works poorly with wide branches.
---
3. Flowtron LE-900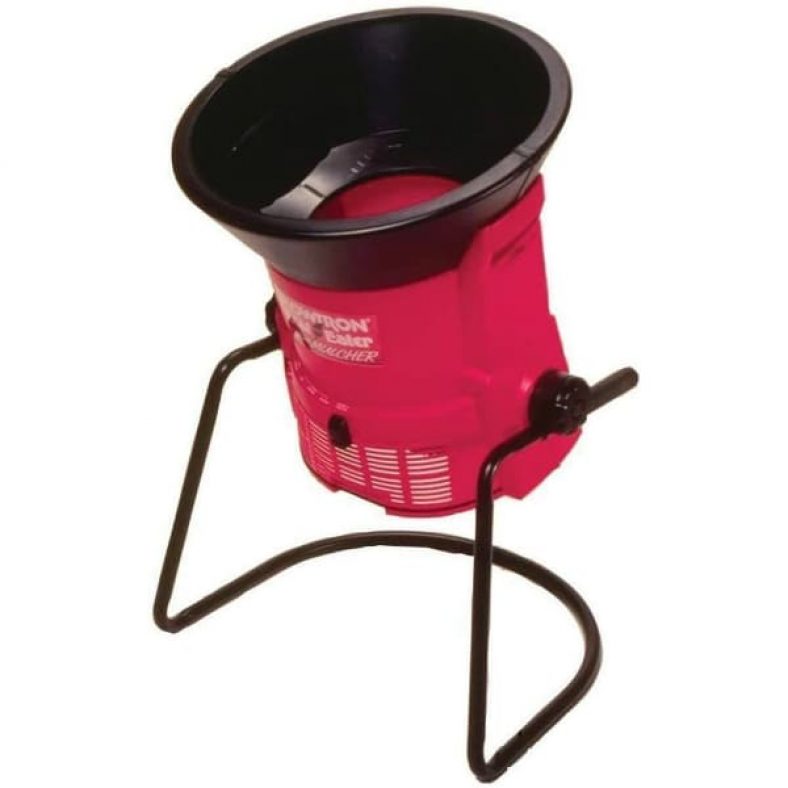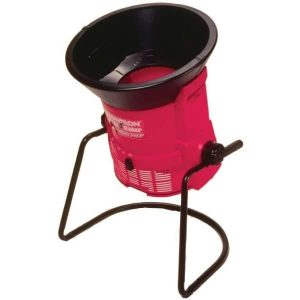 Let's take a closer look at the garden mulcher offered by Flowtron. This is an experienced company, which is known for providing quality products for gardeners around the US. That is why I consider their mulcher worth our attention.
Unlike previous products, this device is meant for only mulching purposes. However, this is not a drawback here, as this machine has a powerful motor that allows fast shredding with up to a 30:1 ratio. This is possible thanks to the 21-inch funnels. You can adjust the size of the mulch. Thanks to the powerful motor this heavy-duty mulcher can work even with dry leaves and grass. The process consists of two steps: shredding wastes and then mulching them. To collect the shredded leaves you have to attach the bag under the mulcher first.
The construction is adjustable so you can choose any angle for convenient loading. This model is lightweight enough with just 17 pounds in weight for convenient portability. With built-in handles, you can move the mulcher around the yard freely. At the same time, the steel leg and durable polyethylene funnel ensure long-term work. Also, 36 cutting lines guarantee high performance.
Specifications:
Product Dimensions: 23 x 19.5 x 19.5 inches
Item Weight: 17 pounds
Powerful: 500 W
Manufacturer: Flowtron
Speed: 2-Stroke / 50 cc
What's included:
Two funnel halves
one housing assembly
two legs
one hardware package
36 cutting lines
owner's manual
However, the major disadvantage here is that you have to load the mulcher on your own with the help of a shovel or hands. It is not very convenient. However, many shredder models have the same feature, which does not mean they are bad. Anyway, it is up to you to decide whether this aspect is crucial for your purchase decision.
---
PROS:
Powerful motor;
Adjustable angle for convenient loading;
Compact for storing;
Lightweight to move;
Good mulching ratio.
---
4. Tazz 30520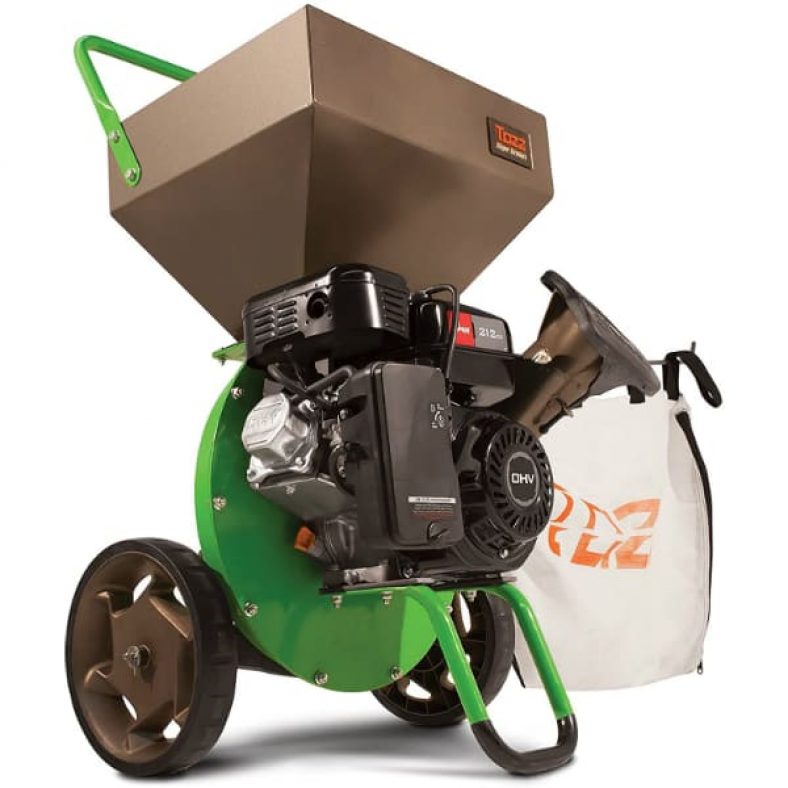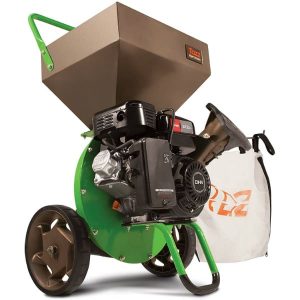 This is the first gas-powered leaf mulcher on our list. Tazz has offered a heavy-duty shredder for dealing with any type of plant litter in your yard and other large areas that require cleaning.
Hopper is big enough to deal with a great number of leaves and small branches at once. Moreover, the sturdy wheels ensure convenient portability for cleaning large areas. Thanks to the gasoline engine this machine is portable like no others as there are no cords attached to the socket. At the same time, it is compact enough for convenient storage in your garage.
There is an optional vacuum kit that allows quick cleaning with a unique air gate and a big rotor. If there is no need to vacuum the litter, you can load the machine easily thanks to the convenient height. The shredder can even chip wood, so you can mulch even small branches. The reusable bag is durable and securely attached to the device.
Specifications:
Product Dimensions: 25.4 x 29.9 x 51.9 inches
Item Weight: 121 pounds
Powerful: 15-amp
Manufacturer: Ardisam, Inc.
Speed: 212 cc
What's included:
I haven't noticed any major drawbacks in the set of functions, parameters, or set of characteristics. It seems like a good heavy-duty model for me. But checking the customer reviews I've noticed that many customers complain about the fact that the device may suddenly break without any serious reasons. The good thing if it happens during the warranty period, so you can get a repair from the manufacturer. But still, the probability of the soon breakage is not what you expect from the relatively expensive garden machine.
---
PROS:
Large hopper and durable wheels;
Good suction property;
Convenient height;
The powerful engine can chip wood;
Reusable bag in the kit.
CONS:
The machine can break down from time to time.
---
5. Patriot Products CSV-2515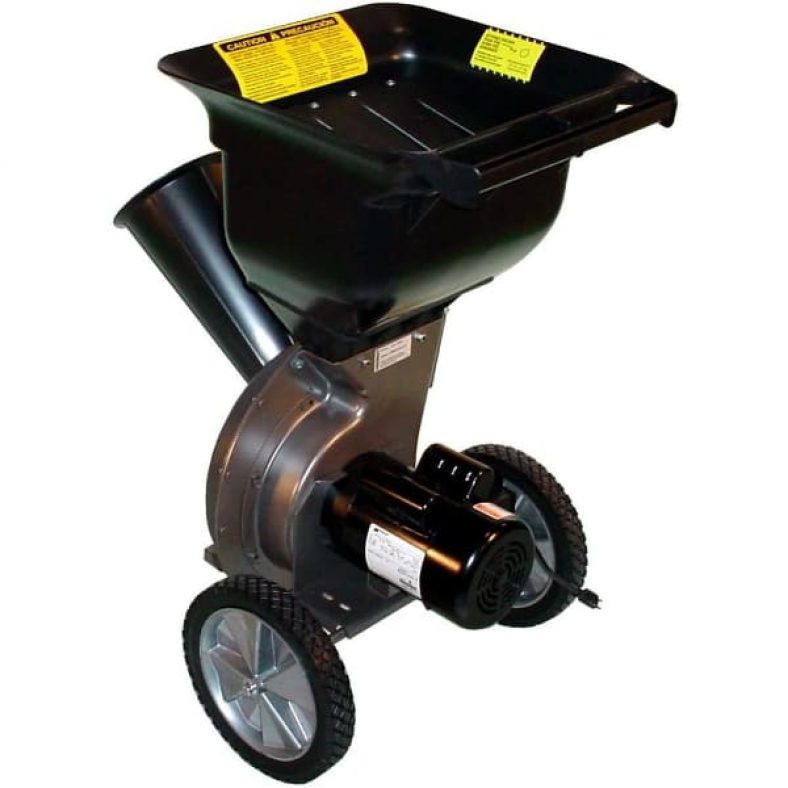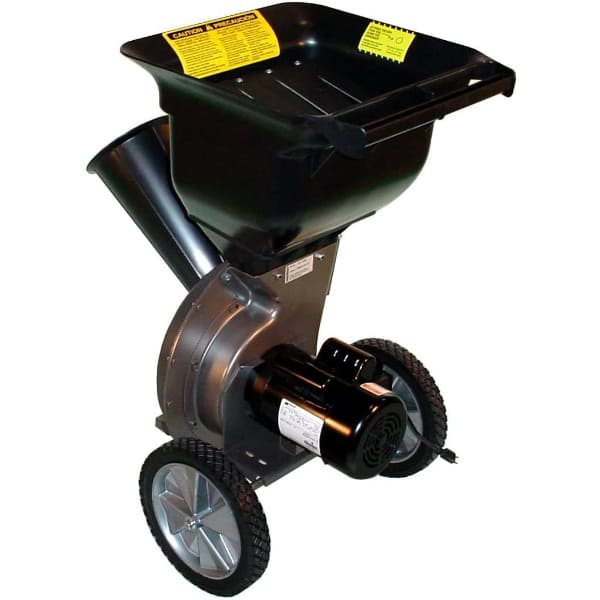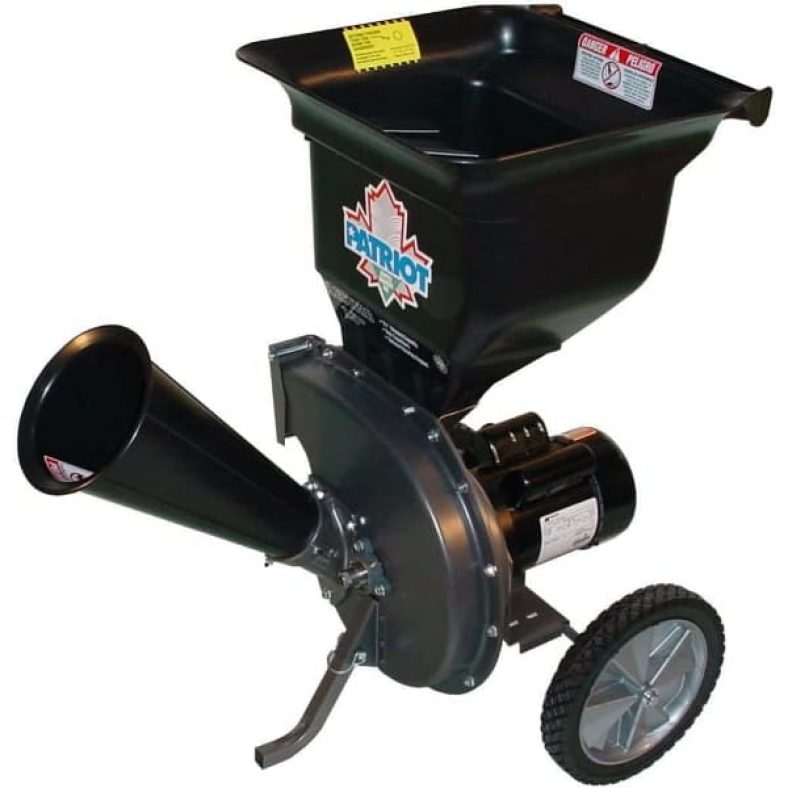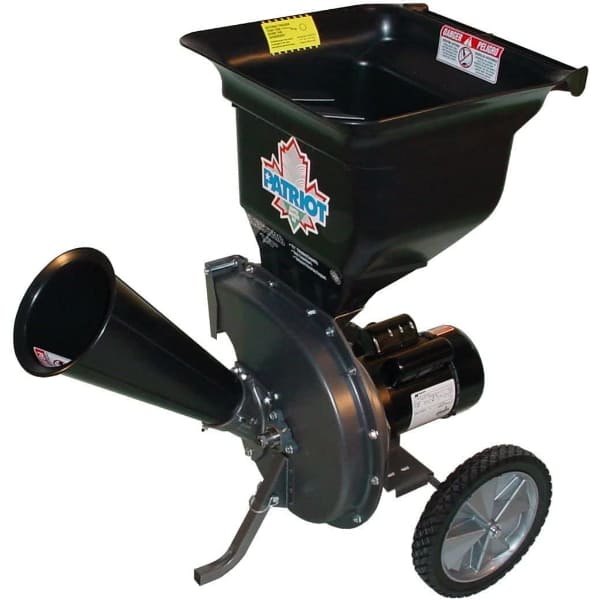 I respect this shredder from the Patriot Products collection because of its powerful 10-horsepower engine. Thanks to this feature, it can deal not only with leaves but also with small branches and twigs, cutting them all into mulch up to 3-inch size. At the same time, the 14-ampere engine is pretty quiet compared to its rivals, so any hearing protection is not obligatory here. That is why experts often recommend this model for cleaning large areas with different types of wood litter. In my opinion, this model is suitable for industrial use, as for the regular yards, it can be too heavy and bulky. But if you have a very big yard with many trees and bushes, you should try this machine.
The construction is sturdy and the mulcher can work for a long time without overheating. It is convenient to attach the discharge tube to the bag to collect the mulch. The compatible bags are sold separately, but they are always provided by the manufacturer. Keep in mind that this machine is solid without detachable parts.
However, it is pretty compact, so storing should not be a big problem.
Specifications:
Product Dimensions: 35 x 24 x 37 inches
Item Weight: 95 pounds
Powerful: 15 amps
Manufacturer: Patriot Products
Speed: 1804*1410
What's included:
Patriot Products CSV-2515
Due to the complicated construction, this leaf mulcher with metal blades might be heavier compared to other portable shredders. However, the large wheels help in dealing with the weight, as you can just roll the machine to the garage or storage place with some effort. But if this is an issue for you, I would recommend looking for a more lightweight device.
---
PROS:
Powerful electric engine;
Suitable for cleaning large yards;
Convenient storing;
Motor with a flip switch;
Large wheels for transportation.
CONS:
Heavier compared to other similar models.
---
6. Toro 51619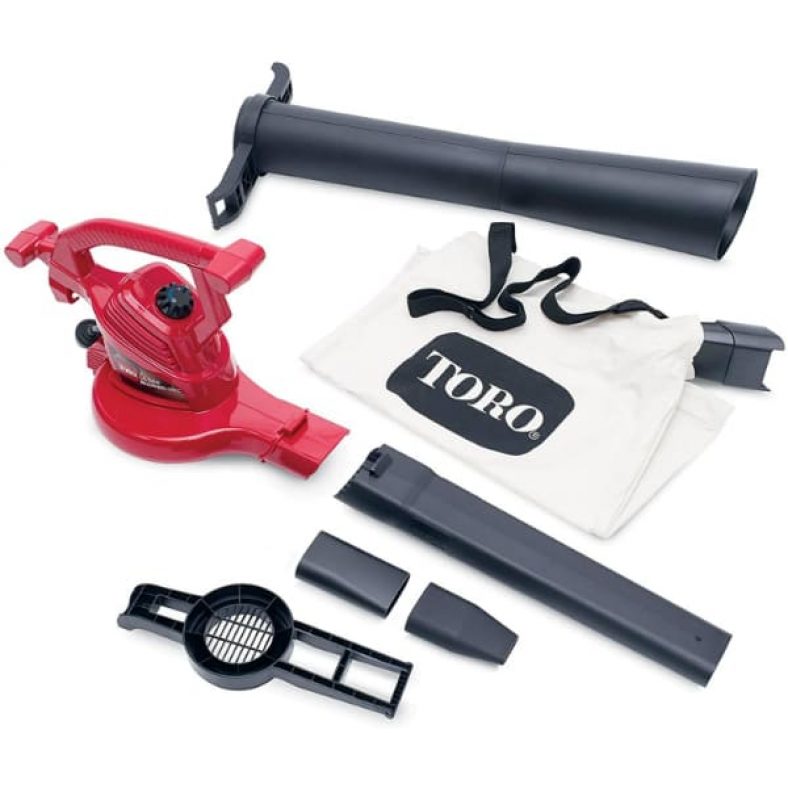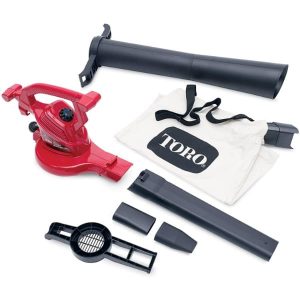 Toro brand also has something to offer for those who want to maintain their yard clean without buying many different tools. Their blower/vacuum/mulcher can handle all the wooden litter with its 3-in-one construction.
It is heavier compared to the previously reviewed model, but still lightweight enough to carry around the yard. This is due to the metal impeller, which is thought to provide improved mulching. The bag strap is adjustable to your height, which is very convenient. Also, the manufacturer has added a cord retainer that prevents tangling. The storage should not be a problem as the device is very compact as soon as you detach the litter bag.
Another construction feature is the presence of three blower tubes for different purposes. The first one blows the leaves away in a regular way. The second one allows moving the litter into rows, and the third one is used when you have to clean cracks. This makes it possible to clean the yard in the best way. Along with speed control, you can find a suitable approach to collect the leaves and branches and turn them into mulch.
The most common complaint here though is about the quality of the bag holder. Customers claim it is not secure enough to carry the bag with leaves during vacuum cleaning. So, you will probably have to look for other options to secure the bag somehow with DIY measures. Also, it would be more convenient to use this device with the on/off switch.
---
PROS:
Multifunctional;
Speed control;
Three blower tubes;
Lightweight.
CONS:
The bag holder is not secure enough;
No on/off switch.
---
7. Black and Decker BV6000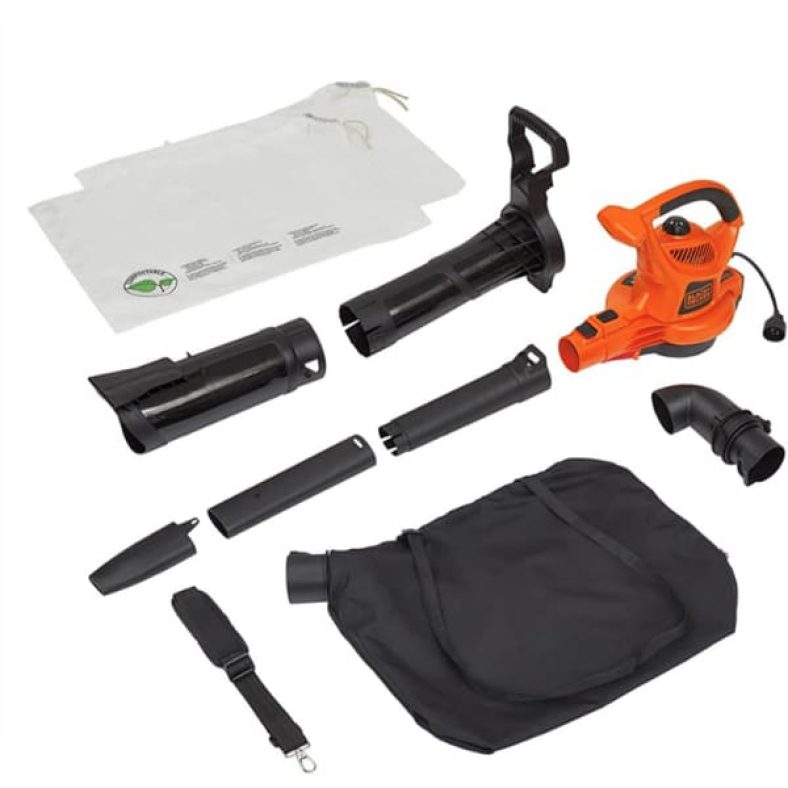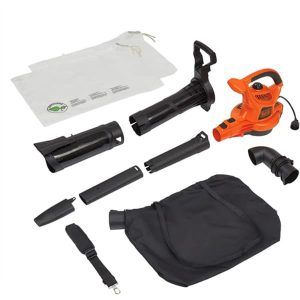 Many customers admit that this machine from Black and Decker leaf mulcher is an affordable device for the cleaning yard from summer leftovers. The main advantage here is that this device has three complementary functions. It can be used as a blower to clean off the leaves and small garbage out of your yard and gather it in one area to collect and throw it away. Moreover, this kit includes the function of a vacuum to suck up the litter for quick cleansing. But the most important thing is that this is also a leaf mulching machine. All these three functions are great for keeping your yard neat and without piles of wooden garbage on it.
Considering this aspect, the device is pretty affordable, especially compared to similar or one-function models. At the same time, it has a powerful 12-ampere engine that works on electricity. Some people might find it less convenient due to the cords, but this feature marks the eco-friendliness of the machine.
It is easy to switch between blower and vacuum functions in a few seconds. The mulching mechanism provides a 16:1 ratio, turning almost any type of wooden litter into a shredded mixture ready for composting. For convenience, the device has an easy attaching mechanism for a reusable bag for collecting mulch. This guarantees the absence of dirt in your yard. At the same time, the construction is lightweight and easy to use. Even beginners can operate it.
Specifications:
Product Dimensions: 5.63 x 20.75 x 9.88
Item Weight: 8.1 pounds
Powerful: 12 amp
Manufacturer: Black & Decker Outdoor
Speed: 250 mph
What's included:
BV60002 Disposable

BagsDiffuser for use with Disposable

BagsDetachable

Shoulder

StrapConcentrator

Blow TubeVacuum

TubeReusable

Bag Assembly
However, the drawback here is that the machine gets heavier during work due to the bag with leaves, so it won't weigh 8 pounds as soon as you use a vacuum or mulcher function. Also, the device is compact and cannot deal with a lot of leaves quickly. So, you either have to empty the bag often or use the device for small areas.
---
PROS:
Three-in-one device;
Affordable;
Powerful electric engine;
Convenient detachable bag mechanism;
Lightweight and mobile.
CONS:
Suitable for small yards;
Gets heavy with collected leaves.
---
8. Worx Pro Mulcher and Blower Trivac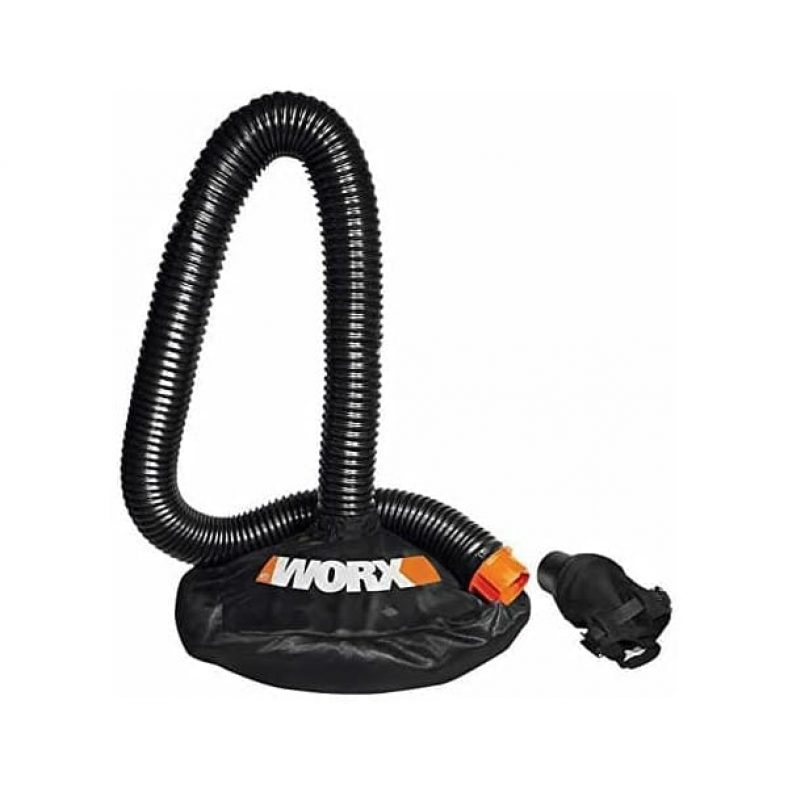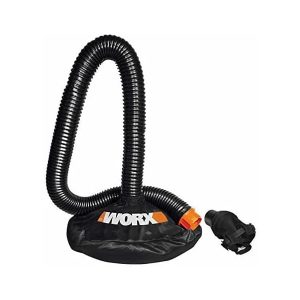 And we're back to the multifunctional models. This garden mulcher can also serve you as a blower and a vacuum for your leaves and light trash in your yard. The 8-feet long hose is attached to the reusable bag, which, in its turn, is attached to the garbage bin for fast and easy mulch collection.
You can adjust the speed according to your needs while you blow, vacuum or mulch the leaves and small branches. The electric motor provides 12-ampere performance, which is beyond the average and enough for the leaves collecting purposes. The effectiveness is also ensured by the metal impeller.
The efficiency of this device is proved by the fact that it can shred 18 bags of leaves into 1 mulch bag. The machine is pretty lightweight, although there are lighter models with the same set of functions. But at the same time, this device is affordable and the price is reasonable considering the advantages here.
Specifications:
Product Dimensions: 20 x 15 x 9 inches
Item Weight: 8.6 Pounds
Powerful: 12-amp
Manufacturer: Worx
Speed: 210 mph
What's included:
Worx Pro Mulcher and Blower Trivac
But we also have to point out the drawbacks as well. So, the most common complaint is that it's hard to secure the topper to the trash bin yourself so you will probably need the help of another person. Also, the nylon topper allows dust through it and the process becomes messy. To escape this you should switch to the slower speed, but then the vacuuming process will be much longer. Another thing here is that the cord is only 10 feet long, which is not enough for an average yard, so you would probably need an extension. It is up to you to decide whether these aspects are important for you or you can deal with them considering pros.
---
PROS:
Multifunctional;
Affordable;
Light and compact;
High capacity;
Powerful motor.
CONS:
The topper is hard to secure properly;
Short cord.
---
Leaf Mulcher: Definition
Among many garden tools, devices and accessories, the leaf mulcher is one of the most underestimated ones. The thing is people deal with large piles of leaves every fall and fill the trash bins with them, causing serious trash problems. But there is a much more convenient and eco-friendly way to clean your yard and get rid of wooden and leaf leftovers. Yes, this is a leaf mulcher or shredder. The mulcher machines may also come combined with other functions. Some models can not only mulch leaves but also vacuum them and collect them for future composting. These machines can be gas-powered, electrical, or cordless.
This is a device that cuts and shreds leaves and small pieces of wood into the condition of mulch. In its turn, the mulch can be used in gardening for a good cause. It can be composed to fertilize the soil eventually or cover the ground to prevent the growth of unnecessary grass and plants. Also, mulching prevents leaves from turning into a soggy mat covering your lawn during winter. Or, if you do not need this, you still have less trash and it is easier to get rid of it when you have only 1 bag instead of 18.
Parameters for choosing the best leaf mulcher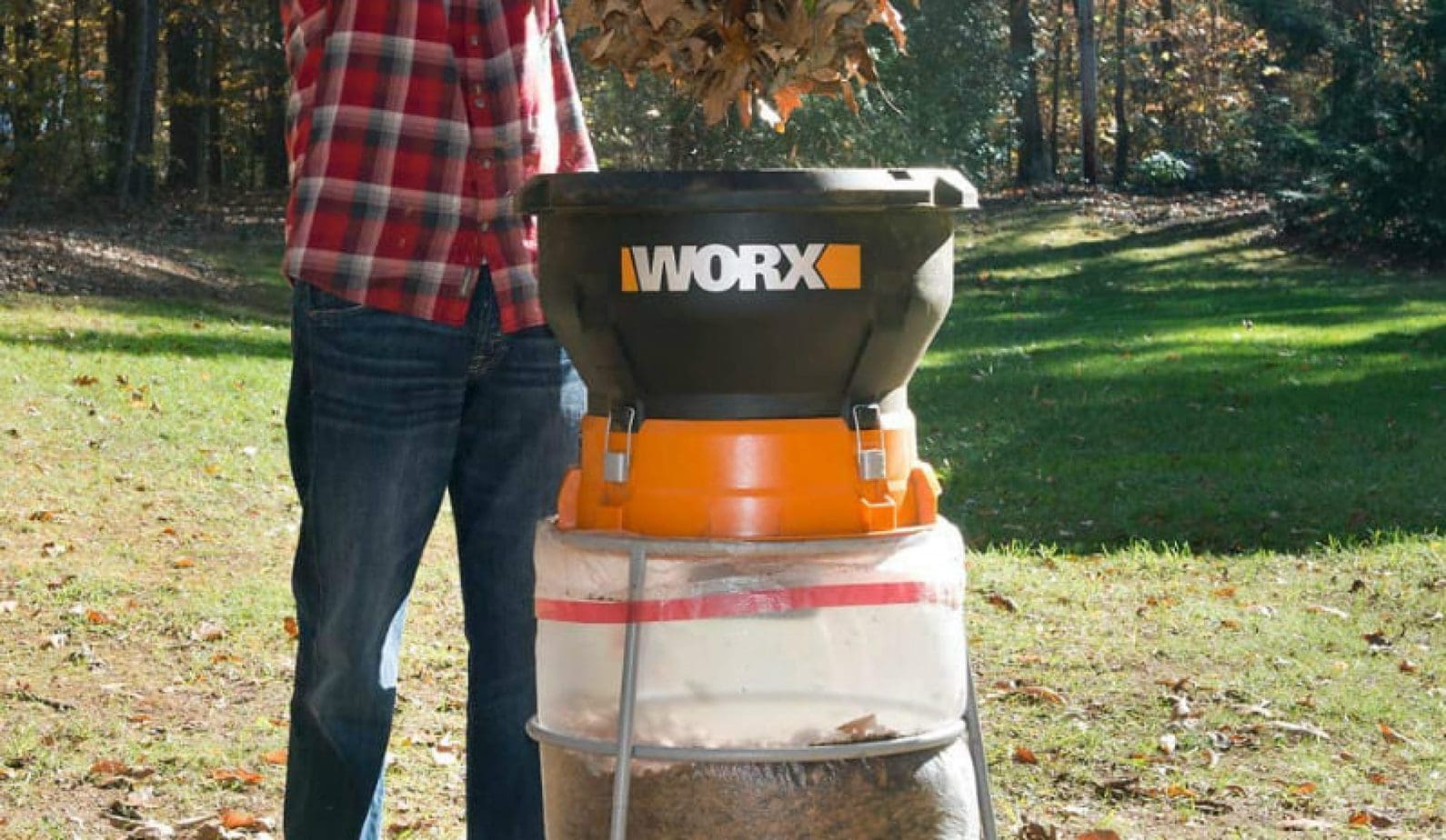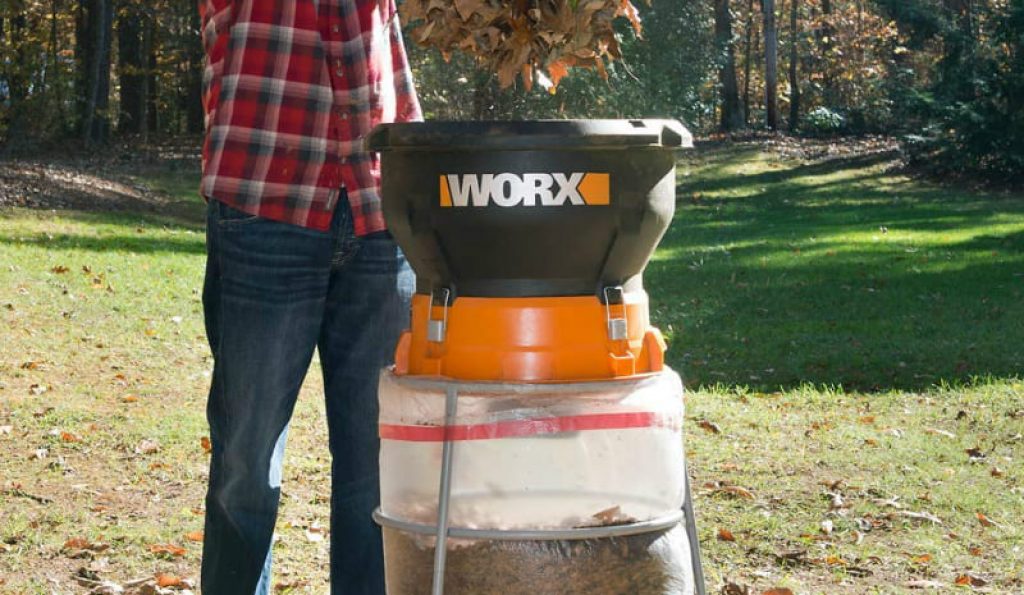 Here is a list of aspects that you should consider to find the best leaf shredder that will serve you well in maintaining your yard or garden:
Engine power. This parameter defines how effective the machine will be in mulching a large number of leaves. The higher the wattage of the engine the more powerful it is. But it means the mulcher will probably be more expensive. If you need to clean a large area, look for more powerful models;
Power supply. The mulcher can work from electricity (with a cord) or a battery (powered by electricity or gas). The first group always has power and can work as long as you need it. But the cords hurt portability. Gasoline models are portable for sure, but they require constant refill and the engine wastes can harm the environment.
Mulching ratio. This parameter defines the final volume of the shredded leaves and wood. For instance, if the mulcher has an 11:1 ratio, this means you will have 1 mulch bag out of the 11 bags of litter. The optimal ratio is 13:1 as in this case the mulch is perfect for composting and fertilizing.
Storability and portability. Make sure the size of the device will fit your garage storage. And make sure that it is portable enough to cover the target area.
Safety features. You do not want the shredder to suddenly open or detach the parts of the mechanism during the mulching. So check the safety guarantees as well as customer reviews to make sure the selected model is safe for you and your garden.
Noise level. Evaluate this parameter according to the conditions under which you are going to use the machine. If you have neighbors around, you do not want to bother them with loud noise while you clean your garden.
Environmental friendliness. If you decide to mulch and compost the leaves, you probably care about the environment. You can get a powerful performance from the gasoline-powered models, but their emission pollutes the air and nature in general. So, consider electric models if possible. Also, try to use reusable bags to eliminate plastic waste.
Professional top-pick garden mulcher
Considering the factors from the previous paragraph, we can define the perfect mulcher model. For sure, it should be an electric leaf mulcher with a reusable garbage bag. It should be lightweight but durable and with a long cord for better portability. It should mulch the leaves with a ratio of at least 13:1. The construction should be durable and safe, while the noise level should be as low as possible.
It is hard to find the perfect model that meets all the requirements. But to me, the optimal mulching machine will be WG430 from WORX, until they design something more complete.
FAQ about Leaf Mulching Machine
Here is what you might also want to know about the leaf mulching devices.
How to use a leaf mulcher?
Follow the instructions for every model of the mulcher you might deal with. The most common way of using it is to lead the machine with leaves and small branches and collect the mulch in a special bag.
How does a vacuum leaf mulcher work?
The vacuum models of the leaf mulchers collect the leaves first before cutting them into mulch. Usually, you need to carry the device around the yard or lawn, vacuuming the leaves. Inside the machine, they will be instantly shredded into small pieces and collected in a special bag.
What leaves are not good for compost?
It is better to avoid composting leaves of trees like beech, oak, holly, and sweet chestnut. They are rich in lignin and poor in calcium and nitrogen. Also, black walnut and eucalyptus leaves are not as good as they are natural herbicides.
Find Your Best Leaf Shredder
As you can see, there are some issues in choosing a suitable option. Many aspects should be considered. Moreover, you do not have an opportunity to try every product before the purchase when you shop online. That is why it is important to check the professional leaf mulcher reviews before you find the right machine for you. You can also look in the customer feedback sections to find out more about the regular users' experience.
Have you ever used any of the leaf mulching devices? What will be your recommendations for those who are still looking for the mulcher? Or maybe you have some questions left? I'm looking forward to chatting with you in the comments section below!