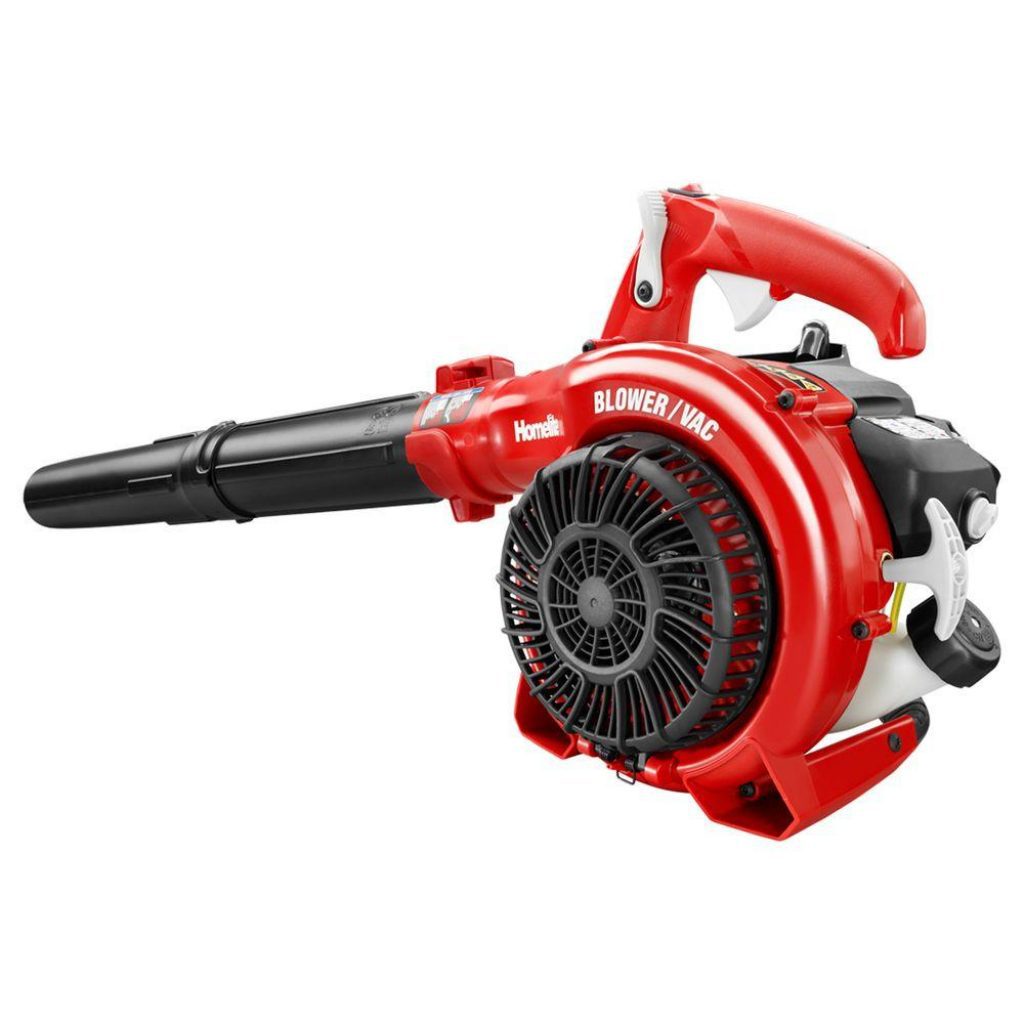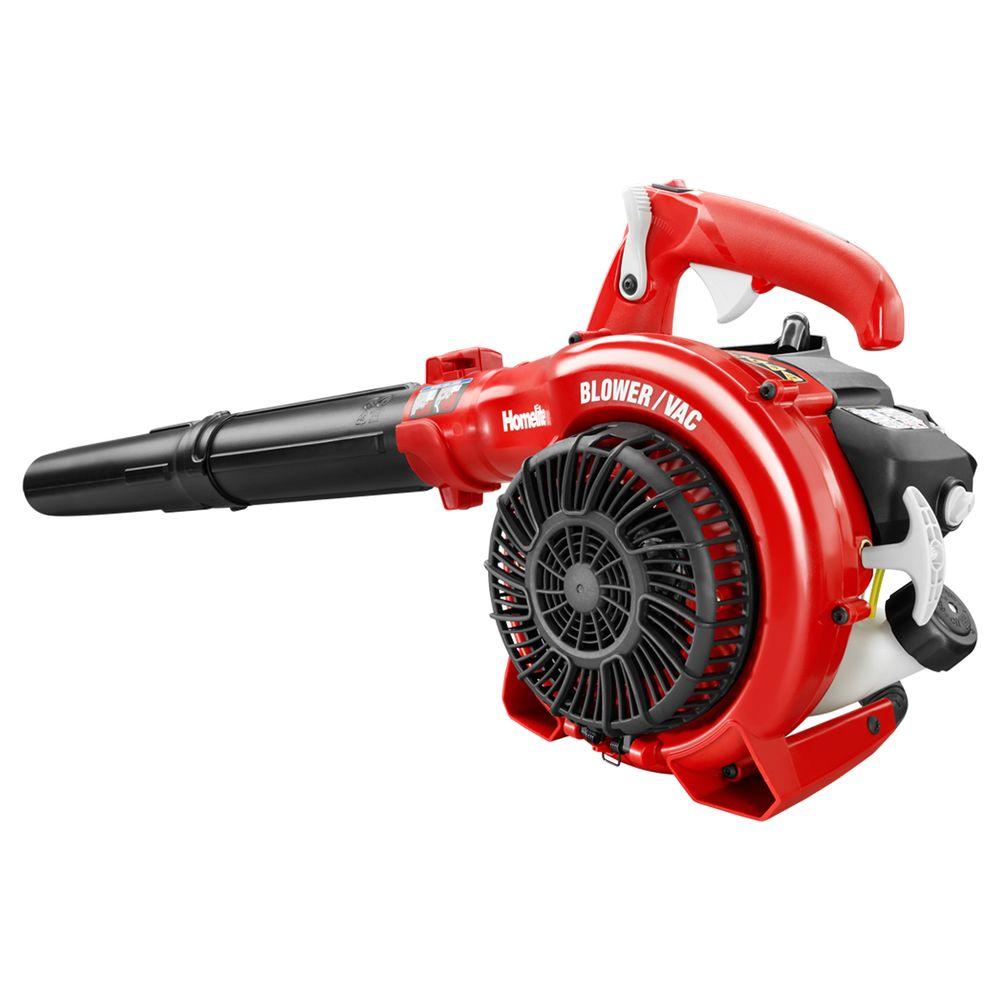 The Homelite blower vac 150 MPH 400 CFM Gas Blower/Vacuum is designed to provide you flexible operation to help you accomplish various tasks around your yard. This product features a variable speed throttle with cruise control that can clear debris from your yard to your landscape beds. The interchangeable blower tubes and mulching or vacuum capabilities make this a versatile blower that can perform many different tasks in your yard. This blower features an anti-vibration handle and lightweight design making it easy to carry during use, so you can finish the job.
Features of Homelite Gas Blower Vac Ut26hbv
Anti-vibration handle for reduced user fatigue
2-year limited warranty
Cruise control provides simple operation
Advanced start system offers quick starting
150 MPH maximum airspeed moves many kinds of yard debris
12:1 mulching ratio
Interchangeable nozzle connections for versatility on the job
Variable throttle for ideal setting
400 CFM maximum air volume delivers great blowing power
width: 10.24 x height: 20.47 x length: 14.8 x weight: 9.5 lb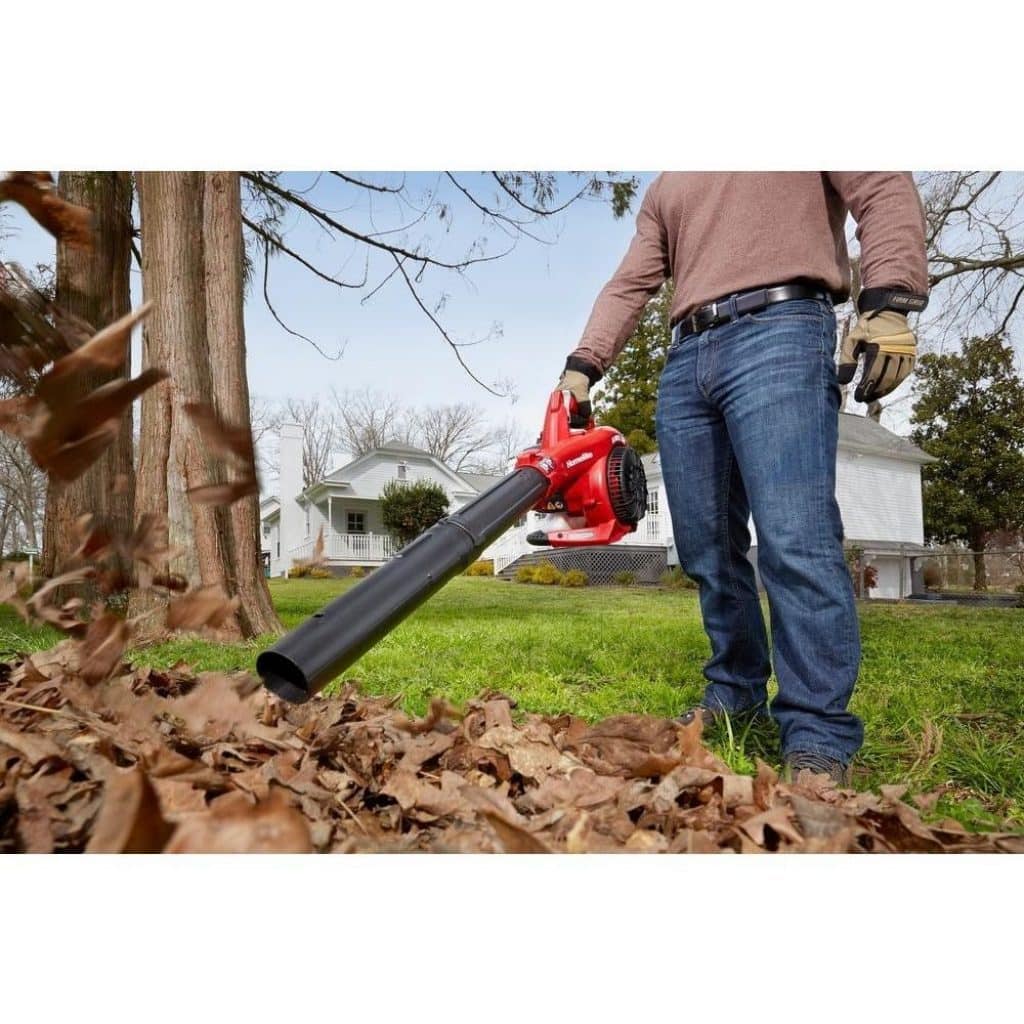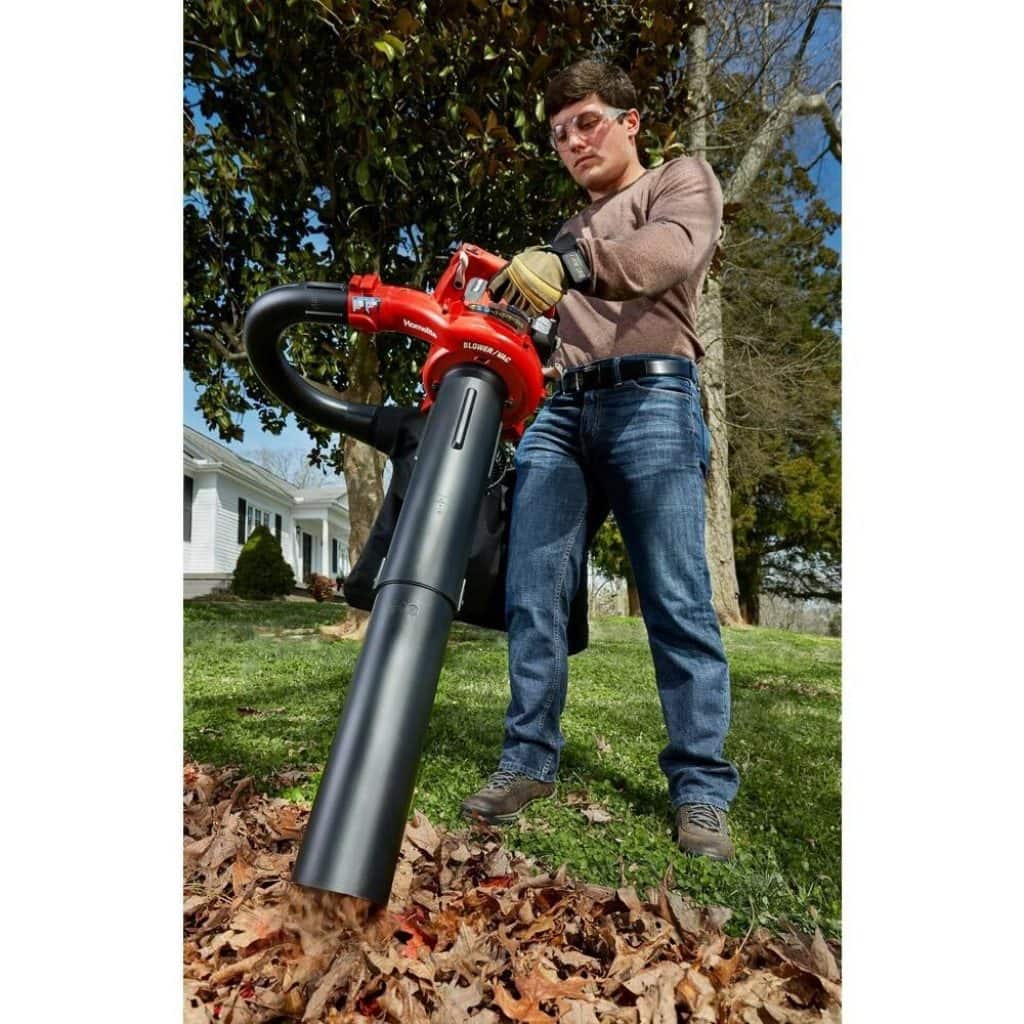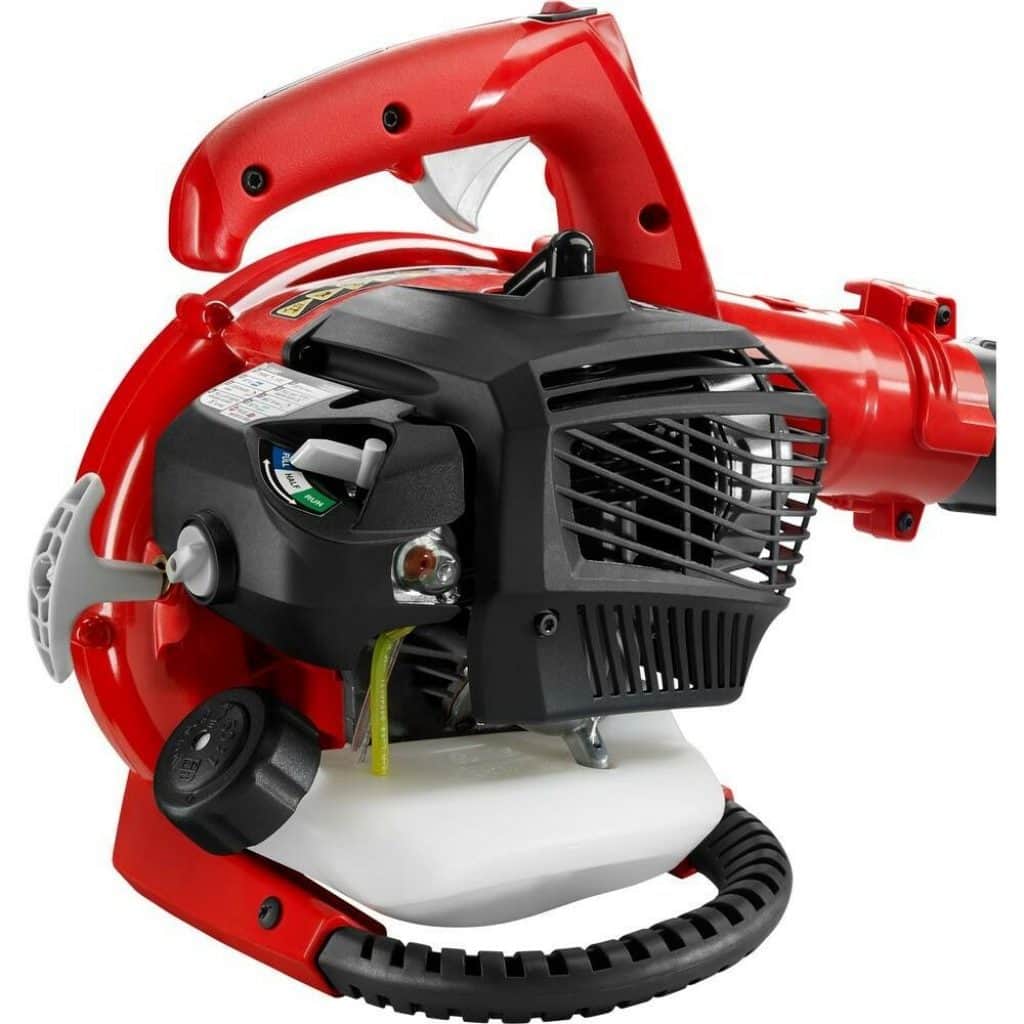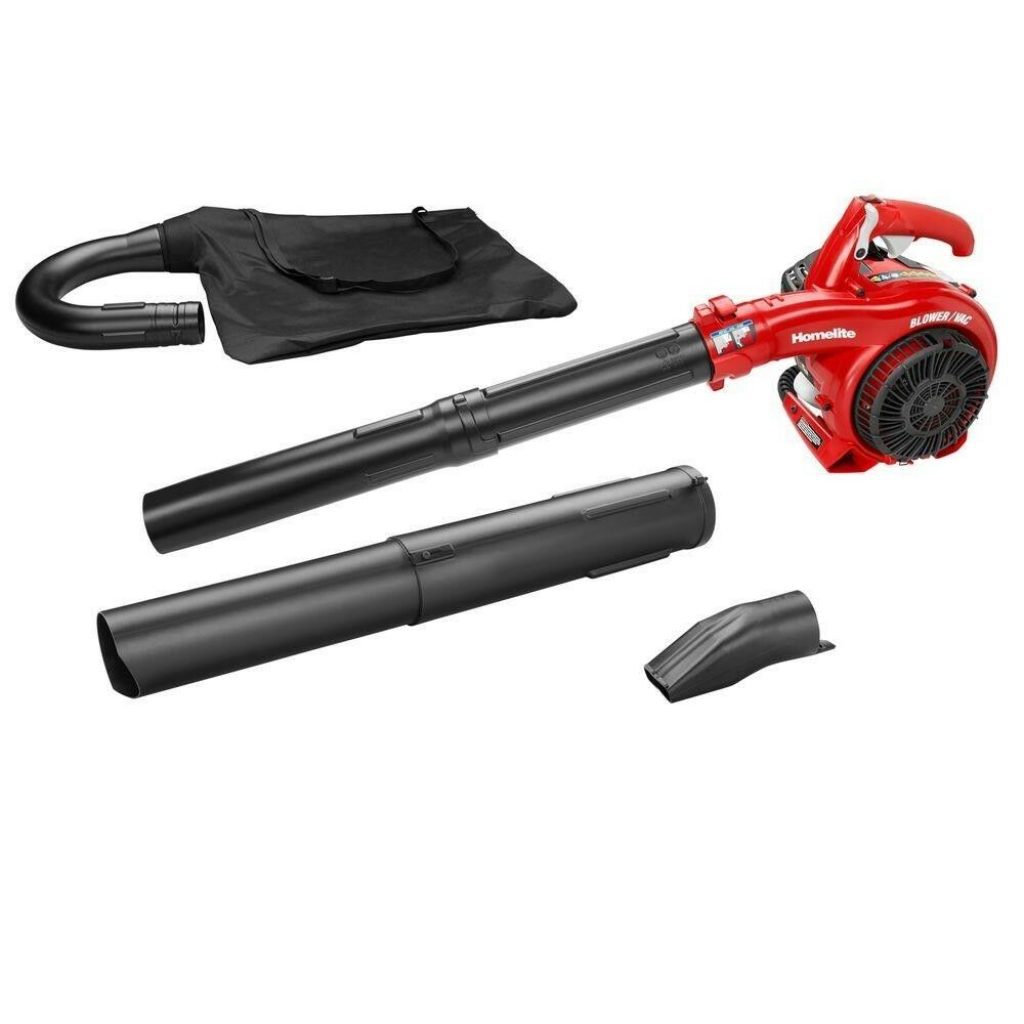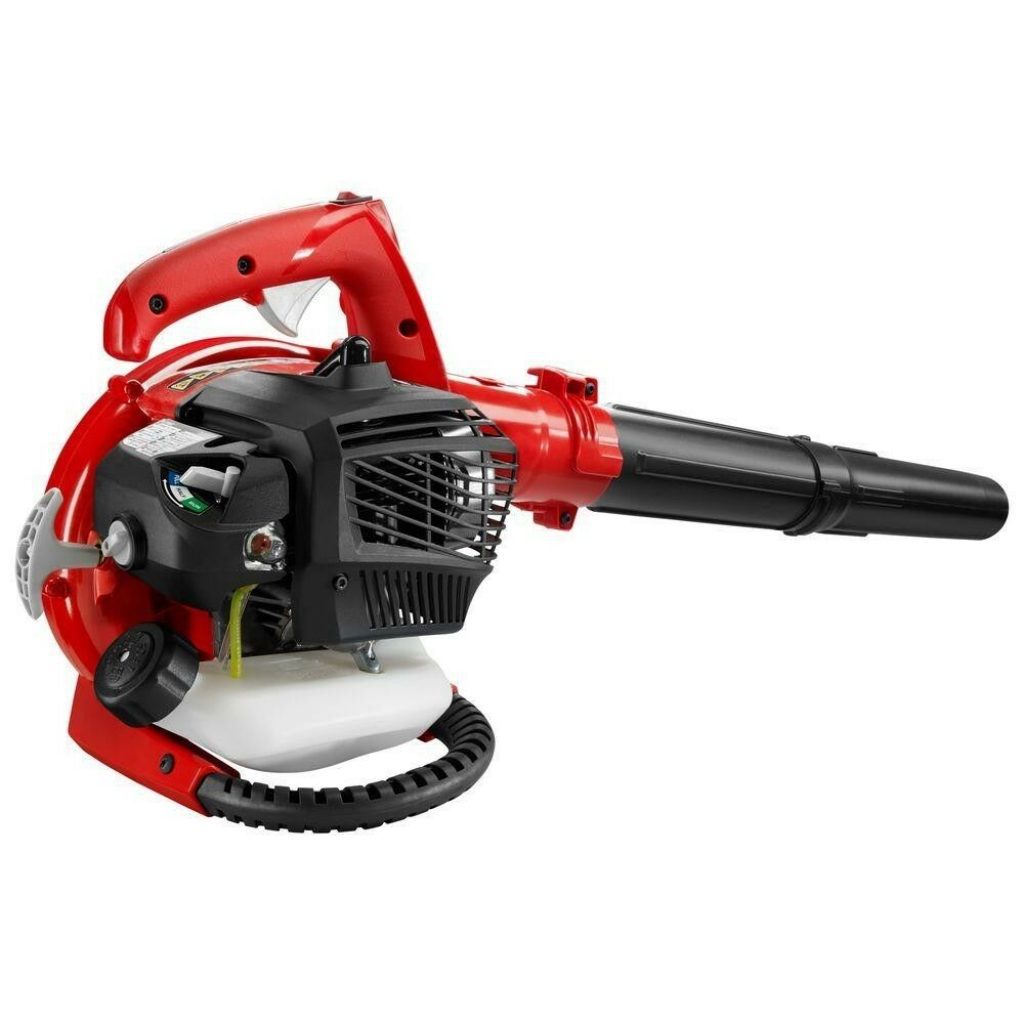 Homelite Leaf Blower Review
Granted, it didn't cost a fortune, but it is a cheaply made machine with a nice running engine and a good wind speed. The Manual has no pictures or illustrations. Tubes are thin and slippery to twist and put together. Manual says no tools are needed but the Diagram on the machine shows a screwdriver being used to put the blower tube in, what a farce, and not as easy as it should be. I haven't used or attached the vac. attachments yet, but I wonder what I'm in for next. The directional blower nozzle attachment is a good idea that was never perfected, it makes the blower tube too long for me, hence it gets in the way for sweep blowing, I may try to modify the angle and open and shorten a tube. If I can get this season of blowing and the spring vac. season out of it I will be happy, any extra time will be a bonus. I bought looking for a cheap price, and I got what I paid for.
tedpap
My lot is too big to pull extension cords and battery-powered equipment doesn't hold enough charge to get the job done. I purchased this product because it was both a blower and a vacuum. Although I will rarely use the vaç feature, it's nice to have if I need it. The power plant is pretty solid with no vibration and the engine is easy to start. The tubes are a little thinner than other products I've used. It's made out of a more flexible plastic as opposed to the ridge. I suspect that's to cut down on weight. I haven't had a lot of chance to use it yet, but I put speed somewhere in the middle. It's better than your typical electric models, but nothing like the big professional units. Overall, I'm happy with the product. There is an interesting feature I'd like to point out. On the handle, there is a 4″ piece of metal molded into the grip where your palm sits. I suspect it's a ground bar. The spinning impeller (aka fan) will build up a decent static charge. When you're holding the unit, that bar turns you into the ground and dissipates any static charge that will build up. It's nothing to be afraid of. It tells me that they put a little thought into the design. 
Chris
I previously owned the Homelite 150 from YEARS AGO probably 20 years old and it has been great never let me down. I looked forward to using it..never an issue and SIMPLE to use.
However on this "new model" I was incredibly disappointed with the design features.
With in 3 minutes of taking it out of the box I wanted to return it!! …….. The only reason I didn't was, I needed to get some work done immediately with this unit and didn't have time to waste shopping around for another different unit. I was furious!!
I cannot believe the HOMELITE designers of this "new model" couldn't design this "new model" without having to use a SCREWDRIVER to put on and off the VACUUM HOSE and BLOWER TUBE!! I own tons of construction tools and equipment and I am not afraid of using tools. But to be forced to needlessly use a screwdriver for a simple yard tool like this is ridiculous. Particularly when their older version worked flawlessly….. A typical / homeowner customer of this Blower / Vac wants to simply put on and off the attachments without complications like my older Homelite unit!!! The older unit is almost identical to the new one and NO SCREWDRIVER was ever needed. They have over complicated making use of a good simple item, to making it more frustrating than necessary.On the OLDER version you simply "twisted" the Vacuum tube in place and it worked.
On the NEW version you need a screwdriver to put on and off the Vacuum Tube — what a pain for a simple item to use.Homelite, are you thinking of the typical home consumer who wants simplicity ????
It's over complicated and unnecessary, they need better mechanical design engineers!!
To release the Bagging Tube to a Blower Tube you need a Screwdriver to release a latch to twist the tube out. I think this is ridiculous to make a homeowner need a tool for such a simple task.
I like the machines performance and value but, the Tube and Hose design is simply stupid.
Kiss …. unbelievable!!!!
EdG