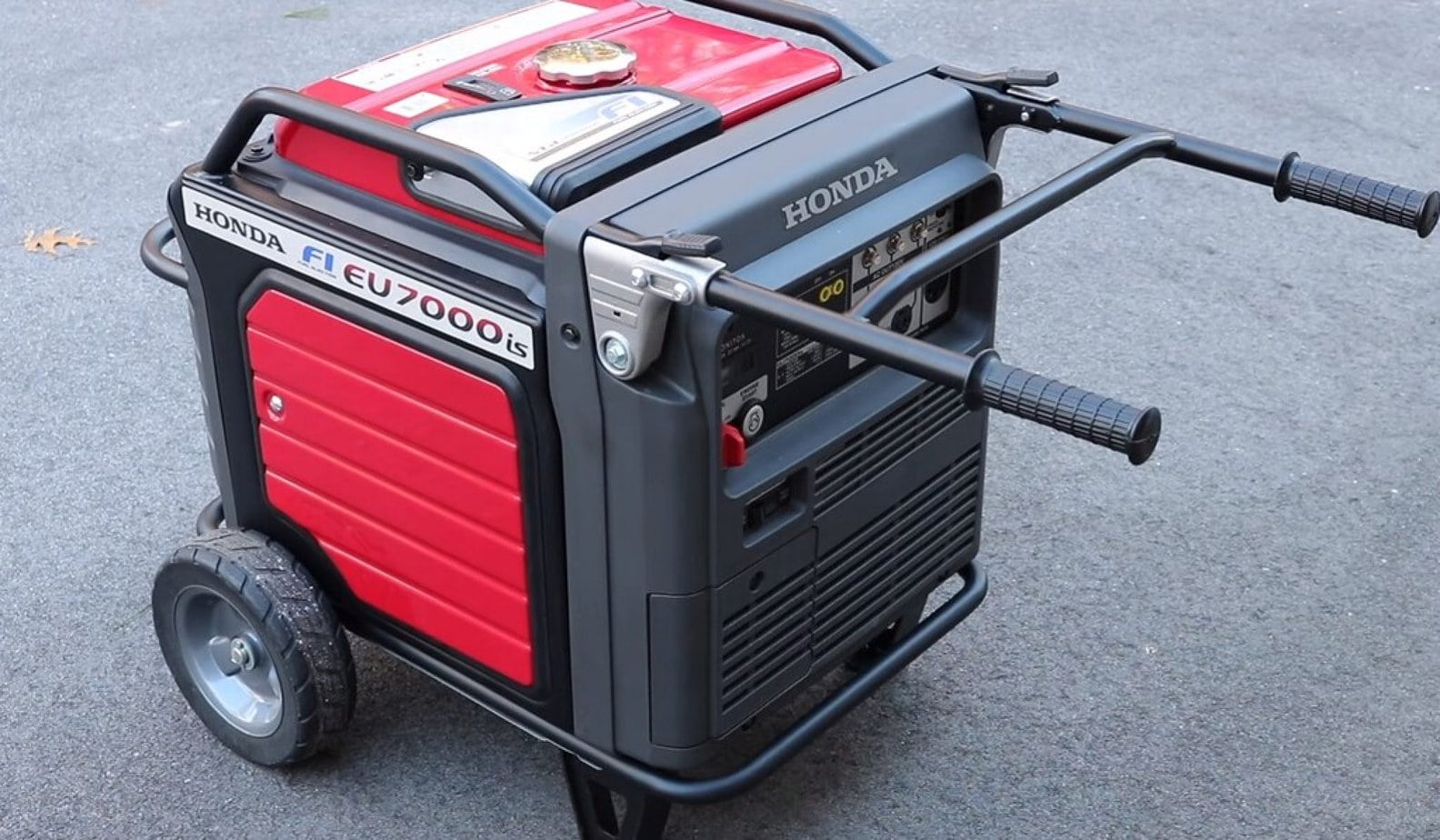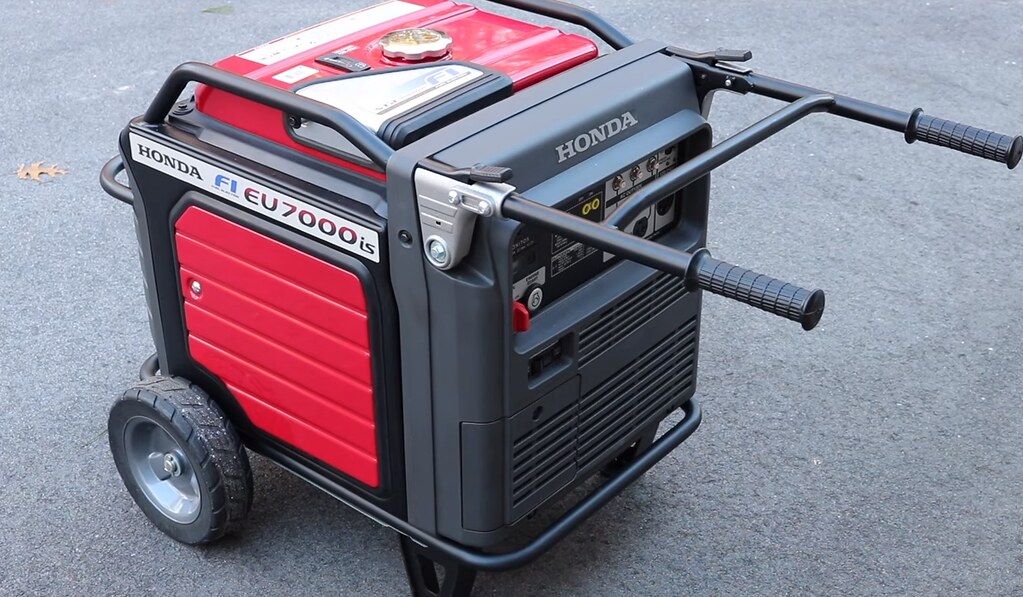 When you're trying to find the best portable generator for an RV, you have to consider many things such as the amount of noise it makes, the type of fuel you can use, and what energy capacity it can give you. For me, the generator from Honda is the best because it is the quietest device that gives me optimal energy. My portable RV generator reviews are based on how they showed themselves in action and which features I've found useful. Stick till the end to see a full buyer's guide and FAQ.
Product
Top Pick
Good Value
Premium Choice
Title
Honda EU2200i 2200-Watt 120-Volt Super Quiet Portable Inverter Generator
Champion Power Equipment 200986 4500-Watt Portable Inverter Generator, RV Ready
DuroMax XP15000E Gas Powered Portable Generator-15000 Watt Electric Start-Home Back Up & RV Ready, 50 State Approved, Blue/Black
Top Pick
Product
Title
Honda EU2200i 2200-Watt 120-Volt Super Quiet Portable Inverter Generator
Good Value
Product
Title
Champion Power Equipment 200986 4500-Watt Portable Inverter Generator, RV Ready
Premium Choice
Product
Title
DuroMax XP15000E Gas Powered Portable Generator-15000 Watt Electric Start-Home Back Up & RV Ready, 50 State Approved, Blue/Black
Best Portable Generator for RV – 2023 Reviews
Before we get to the list of the top generators for RV campers, let's look at which criteria are important for me in a generator. The device shouldn't be loud. I usually require at least 2200-watt power and work on several types of fuel. In terms of price, I want to have good value for money, decent longevity, ease of use, and portability.
Read More: Portable Generator.
1. Honda Portable Inverter Generator – Best Quiet Generator
This generator is advertised as 'Super Quiet,' and it does deliver on that. It is the best quiet portable generator for RV among all the generators on this list. I've been using generators from Honda for a long time, and this model is an improved version of the previous EU2000i, now delivering 10% more energy.
Honda's generators always provide excellent quality and user experience. This one is equipped with an app and Bluetooth capability, which means you can operate it remotely. Safety is also vital when using portable generators because the risks of carbon monoxide poisoning are very high. This model has an advanced detection system that automatically shuts down the generator if the CO levels get above a threshold.
Even though this is a generator for an RV, it's equipped with a commercial-grade engine. I've found it to be a better update of the previous model. The old EU2000i needed lots of workarounds like extending the oil drain, but the producer fixed all these issues and improved the quality. Now it has more power and delivers excellent capacity with a minimum level of noise.
In terms of portability, this model weighs only 47 pounds, and the user experience is extremely pleasant. It offers beneficial features like a fuel cutoff switch and remote operating systems.
---
Positives
Very easy to use;
Remarkably quiet;
High power capacity;
Improved, reliable model.
Negatives
If you run it at maximum capacity the noise reduction doesn't work.
---
2. Champion Power Equipment: Best Generator Inverter
If we talk about the generators designed specifically for the use of campers, this is definitely the best portable inverter generator for RV. It's designed to be RV-ready, and it definitely delivers that capacity.
A powerful 4500-watt engine satisfied all my needs, from running an AC unit to a fridge and freezer. Like all more powerful generators, it's not exactly quiet, but it maintains a delicate balance between what you want to use it for and the comfort of the application. If you run any generator at its maximum capability, you're bound to have noise.
This generator has an extended run-time of up to 15 hours of active use. It allows you to monitor the voltage, frequency, and power consumption in real time. Champion also offers a 3-year limited warranty and free lifetime tech support. It's worth a shoutout because the time I had trouble starting my generator, I used the warranty and had it fixed and fully operational the next day.
In terms of ease of use, it features a pretty easy starting system that doesn't require much hassle. On the negative side, this model is not a dual-fuel one, and it is quite hefty at 95 lb. However, it does deliver more power, so that's to be expected.

---
Positives
4500-watt engine;
Long-running time;
Smart monitoring system;
3-year warranty.
Negatives
Is quite heavy;
Not dual-fuel.
---
3. DuroMax Gas-Powered Portable Generator: Biggest Watt Capacity
This is the highest power capacity on the list: A potent 15000-watt engine can take care of all your needs. This generator is advertised for both home use and RVs, and I've found it to be the most reliable workhorse generator. Its multiple outlets can easily power fridges, freezers, AC units, and lights for extended periods of time (>24 hours).
This generator is designed for providing high capacity, so it is quite big. At 380 pounds, it's one of the least portable options, but I did find the wheels very useful for transporting it. Another thing I liked about it was the ease of use. You only need to press a button to start it, and after you set it up, the device works like a dream. It's surprisingly quiet for a generator of such power capacity.
Its additional features include oil level control. If it gets too low, it automatically shuts it off. Low oil is a very common cause of malfunctions, and I've seen this machine for between 2900-3500$, so protecting your investment is very important. It also generates lower RPM when not in use, saving fuel this way, so it's quite cost-effective.
---
Positives
Impressive power capacity;
Quiet for a generator of this size;
Cost-effective mode of work;
Automatic oil control.
Negatives
Very heavy and not suitable for people with disabilities;
Not very portable.
---
4. Westinghouse Portable Inverter Generator: RV-Ready Machine
As portable options go, this generator is excellent for travel. It has an RV-ready, Tt-30R 30-Amp outlet and two USB outlets, so it's a perfect option for an RV. It's quite powerful at 3700 rated watts and 4500 peak watts and can be started remotely. The generator is gas-powered and has a digital display that shows the fuel level, output, remaining run time, lifetime hours, and voltage output, which makes it easy to operate.
I've found this model to be pretty quiet. Its fuel efficiency came as a pleasant surprise for me. It provides an operating time of up to 18 hours, working on a 3,4-gallon gas tank, and can go even more on the 'economy mode' if you want to get the maximum fuel efficiency.
It's very easy to use with a remote electric start feature and safety precautions like low-oil shutdown. The device is covered by a 3-year limited warranty and is CARB compliant, making it very safe to use.

---
Positives
Very easy to use;
Portable;
Works quietly;
Fuel-efficient.
Negatives
The spark plug isn't the best, and customers recommend replacing it with a Champion's equivalent.
---
5. Jackery Portable Outdoor Generator: Solar-Ready Solution
Last but not least, I have the first solar option. Renewable energy is an important concern for lots of consumers who need an outdoor generator, so many people ask me what is the best portable generator for camping that works with solar panels. I recommend this one.
It has a 500-watt/hour capacity which is enough to power small appliances like a mini cooler, fan, projector, lamplight, and TV. This station is built with a lithium-ion battery pack in a safely designed frame to make sure you get the most out of every use of it. In terms of outlets, it has 1 AC outlet, 3 USB-A ports, and 2 DC ports.
It's the most portable option on the list because the tool is so small. Weighing only 13 lbs, it's about the size of a basketball, so it's perfect in use for everyone. The design features a handle, which makes it super easy to take anywhere with you.
As far as the power goes, it allows you up to 53 phone charges and 4,5 laptop charges. If you combine it with a solar panel, you can get the most out of this generator, which can nearly double these numbers. As for the price, it's also affordable and retails anywhere from 400-600$, making it one of the cheapest options on my list.
This was the perfect option for my last camping trip where I didn't require a lot of appliances to power. The portability of this device cannot be underestimated, and the ease of use combined with its potential-to-use solar panels is very attractive.

---
Positives
Compact, quiet, and portable;
You can potentially use it with solar panels;
It is much easier to use than a traditional generator;
Perfect for camping.
Negatives
Not designed for big loads.
---
What Is the Best Generator for an RV? – Buyer's Guide
Now that we've looked at the reviews of the best generators, let's sort out what exactly you should know when choosing one. All electrical generators work by transforming one type of energy into another by using fuel. Let's get to the specifications.
What kind of generator is best for RV?
There are different types of generators depending on the amount of energy they offer. The bigger the generator, the more energy it produces, and the more noise it makes. The smaller the generator, the lower the wattage it can give you.
Inverter generators are the best for the needs of an RV because of the design that keeps the sound inside, which makes them convenient to use. Lots of these generators have smart functions like the ones I've already mentioned: Remote start, monitoring output, fuel, and oil levels.
How does a generator work?
The device uses the principle of electromagnetic induction. A copper coil rotates around a magnet and creates mechanical energy, which is further transformed into electricity. We need fuel to start that process of mechanical energy production, so all generators require some source of it, either renewable or not. The converted energy makes the electrical output.
RV generator fuel type
Generators work on different types of fuel: diesel, propane, gas, gasoline, and solar. The size of the engine usually determines the type of fuel it requires. The larger powerful generators use diesel, liquid propane, propane gas, or natural gas, while the smaller ones work on gasoline.
The dual-fuel option is a popular feature in a lot of generators. It allows you to use 2 types of fuel, mainly diesel and gas. A lot of beneficial features in generators make them both cost-effective and fuel-efficient, which turns out to save you lots of money, so pay attention to them when choosing a suitable device.
FAQ About Portable Generator for RV
Now that we've looked at the best options, let's quickly go over some important questions about RV generators. It's important to know which power and watt capacity you require as well as how many appliances you are going to power with the tool.
What size generator do I need for my RV?
This fully depends on how many appliances you're going to power. If you take into account every electrical appliance you have, including lights, refrigerators, TV, and outlets, you will have a better idea of how much energy you need. You should always have a generator with more watts than required.
How many watts does it take to run an RV conditioner?
Most of them require about 1500 watts to operate. If you're looking for a generator to run it smoothly, you should choose one with a capacity of over 3000 watts, ideally 4000. This way it will work smoothly with all the other appliances too.
Can you use a regular generator for an RV?
In theory, any portable generator can be used on an RV. It will power your appliances and allow you to have access to electricity without the need to look for a power grid. Inverter generators are excellent because they also allow you to hook into the RV and power its battery.
Best Portable Generator for RV: Find Yours
Defining the best device can be tricky. For some, the amount of energy your generator produces and the number of appliances it allows you to power matter the most. For others, the quiet work mode is the most important criterion since having a peaceful rest is very tricky with a loud generator buzzing around.
I find the Honda EU220i the best of both worlds because it's genuinely the quietest generator I've ever used, and it's powerful enough to suit all my needs when I use an RV. What generator is your top pick? Let me know in the comments!